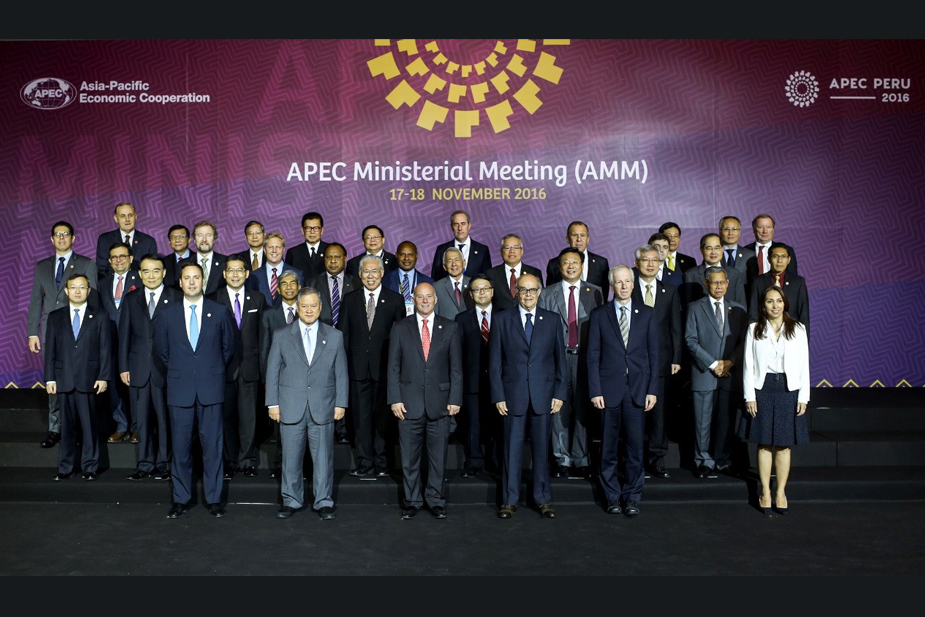 The APEC Concluding Senior Officials Meeting was held in Da Nang, Viet Nam on November 6 to 7, 2017. Officials from APEC member economies convened in this meeting for deliberating and reviewing achievements and results in all aspects of APEC's work in the past year. The Action Plan of APEC Education Strategy was endorsed in this meeting.
The Action Plan of APEC Education Strategy which is a follow-up of the APEC Education Strategy endorsed by the 6th AEMM and APEC Economic Leaders in 2016. It details a new collaborative and strategic approach to the development and implementation of education projects and initiatives based on the three pillars of the APEC Education Strategy: enhancing and aligning competencies to the needs of individuals, societies and economies; accelerating innovation; and increasing employability. The action plan opens up new landscape of education collaboration by sharing the knowledge and information on the basis of nine substantive targets as well as thirty measurable and achievable indicators to develop a strong evidence base to underpin education work and inform the development of policy.
"The Action Plan has been developed by colleagues from 21 economies over the past eight months and has also gone through 10 rounds of on-line consultations that involved 21 economies and received 1812 points of comments and inputs from 16 economies. Behind such hard work, it is our belief that by collaborating through the Action Plan, we could achieve our goal of common well-being and prosperity," said Dr. Wang Yan, the Coordinator of Education Network (EDNET).
In the APEC Ministerial Meeting held in Da Nang on November 10, 2017, the Ministers also highlighted and welcomed the development of this action plan. "We acknowledge the progress made in implementing the APEC Education Strategy 2016 - 2030, and welcome its Action Plan to guide our work to promote competencies, innovation and employability in the APEC region," noted in the 2017 APEC Ministerial Meeting Joint Ministerial Statement.
"I believe that it'll be a real difference if education is highlighted in all the major APEC official documents, once and many times. That reflects true civilization, people count, the way they acquire the ability to live a better life count to everybody and to our leaders," highlighted Dr. Wang Yan.
The Action Plan contains five parts: Preamble, Vision and Approaches, Targets and Indicators, Tools and Instruments, Monitoring and Reporting Mechanism and an Annex of Glossary. As a living document, it's supposed to be amended and refined in line with changing educational, social and economic context of member economies in the future. Also, Economies can decide how they would utilize the Action Plan based on their domestic circumstances.