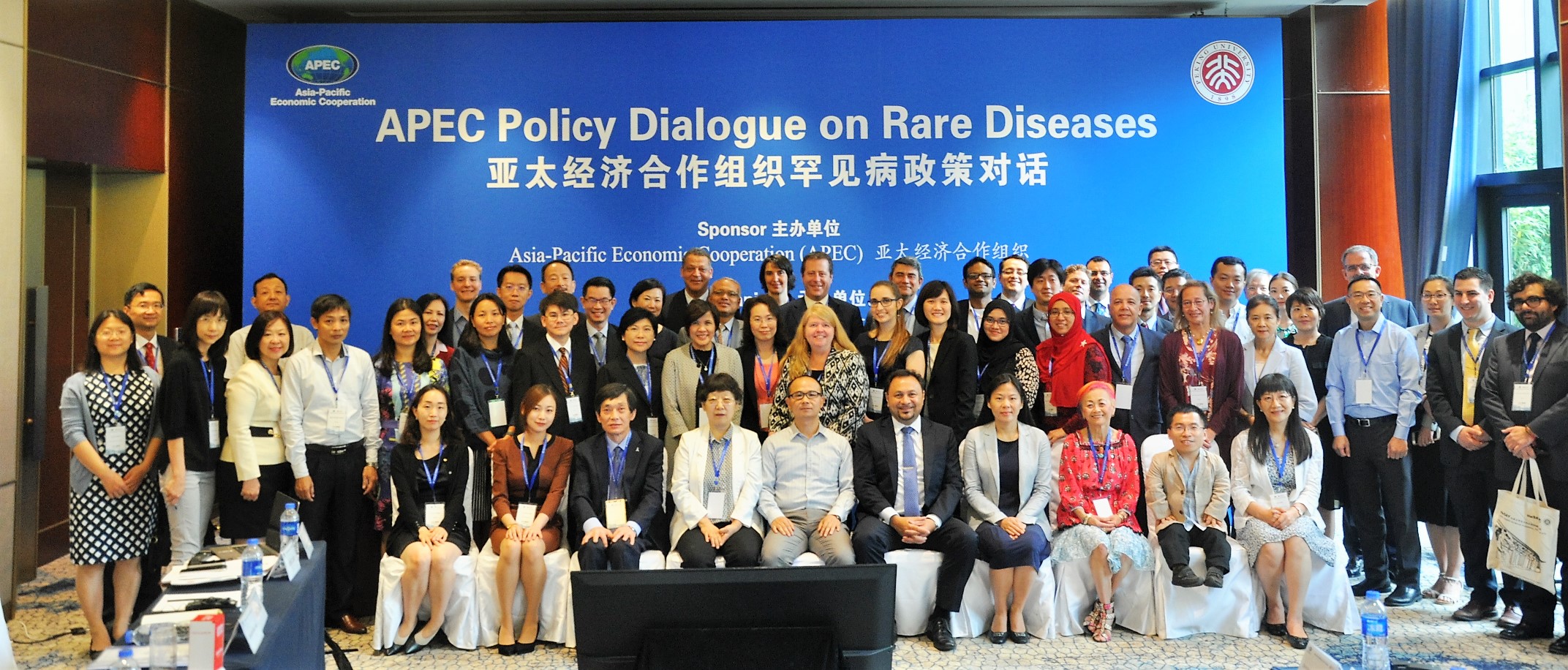 In June 2018, the APEC Rare Disease Network organized the inaugural APEC Policy Dialogue on Rare Diseases in Beijing, China, now a flagship annual event.
The 1st APEC Policy Dialogue on Rare Diseases set the stage for development of the APEC Action Plan on Rare Diseases, which was endorsed by the Life Sciences Innovation Forum in November 2018. More than 60 people attended the dialogue from 14 APEC economies.
The dialogue facilitates candid discussion between senior leadership from government health and finance agencies, universities and teaching hospitals, industry, and civil society, including patient groups. The event also allows APEC economies to share standards, guidelines, best practices, and policies for addressing rare diseases.
The 2nd APEC Policy Dialogue on Rare Diseases will be held in 2019, in either Q2 or Q4. The host city is TBD.