As Climate Change Gets Worse, Forests Must be Protected from Illegal Activity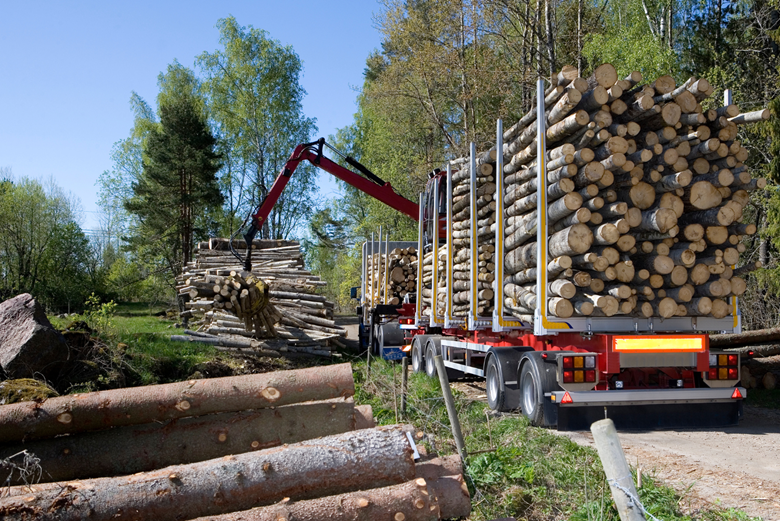 APEC encourages multisector cooperation to save the region's forest cover
In the early 1990s, when much of the public was not aware of human-made climate change, APEC economies were already making commitments to manage it. APEC Leaders in 1993 stated that they will "protect the quality of our air, water and green spaces and manage our energy resources and renewable resources to ensure sustainable growth and provide a more secure future for our people."
The statement established APEC's recognition of the role environment sustainability plays in ensuring the region's economic and social well-being. An example of this is a decades long effort to increase the forest cover that bore fruit in 2020 in the form of an additional 27.9 million hectares of forest cover in the APEC region.
Today, there is little debate as to the urgency of climate change, the effects of which have become more starkly apparent. From 3 to 5 July 2023, Earth experienced the hottest days ever recorded. The average global temperature reached 17.01 degrees Celsius, surpassing the previous August 2016 record of 16.92 degrees. In fact, according to numerous weather-monitoring agencies—from the US National Centers for Environmental Prediction to the National Aeronautics and Space Administration—July 2023 was hotter than any other month since 1880, which was when records began.
This drastic acceleration in global warming is one of the main causes of disastrous weather events that results in great harm to economies and communities, especially economies with less resiliency and ability to invest in adaptive measures.
This is the backdrop against which APEC officials and other stakeholders met in Seattle in August for a gathering of the Experts Group on Illegal Logging and Associated Trade (EGILAT) who continue to advance APEC's commitment to the region's forest resources.
"None of us is immune to the effects of climate change," said Principal Deputy Assistant Attorney General Katherine Konschnik of the Environment and Natural Resources Division of the US Department of Justice, who spoke to delegates from APEC member economies. "We have all continued to witness some of the most extreme temperatures in recorded times. The shift from fire seasons to large fire zones threatened year-round, extreme weather events that are becoming all too commonplace, and drastic shifts in ecosystems and habitat."
According to Konschnik, the focus of the EGILAT meetings were two-fold: promoting trade in legally harvested forest products, and combatting illegal logging and associated trade.
"These twin goals," she said, "are inextricably linked to some of our greatest challenges."
The UN Food and Agriculture Organization has stated that annual global deforestation decreased from 11 million hectares per year in 2000-2010 to 7.8 million hectares per year in 2010-2018. But the rate of global forest loss continues at an alarming rate, especially with the serious state of climate change, biodiversity loss, and economic challenges facing remote communities.
Illegal logging destroys forests which act as carbon sinks and play a large role in mitigating climate change. Furthermore, illegal logging—often associated with unsustainable forestry practices— results in degradation of the landscape and loss of valuable ecosystem services, especially to the communities who rely on healthy forests for their food, health and livelihoods. Illegal logging undermines legitimate businesses and robs governments and communities of revenues, as well as further weakens rule of law and fuels the cycle of corruption and transnational crime.
"APEC economies account for over 50 percent of the world's forests," Konschnik said. "As such, our commitment to promoting legal trade and ensuring the sustainable use of our forests is key in global efforts to combat climate change and conserving biodiversity."
She noted that the United States, APEC host economy for 2023, has made substantial efforts to combat illegal logging and advance trade in legal timber products. The US government has directed investigative manpower and invested significant monetary resources for training of US law enforcement officials. The US government also issued executive orders to support international enforcement efforts on illegal logging, advance sustainable forest management, and address deforestation. Agreements involving enforcement, training, and technical assistance have been crafted with several partner economies within the APEC region, such as Papua New Guinea, Peru and Viet Nam.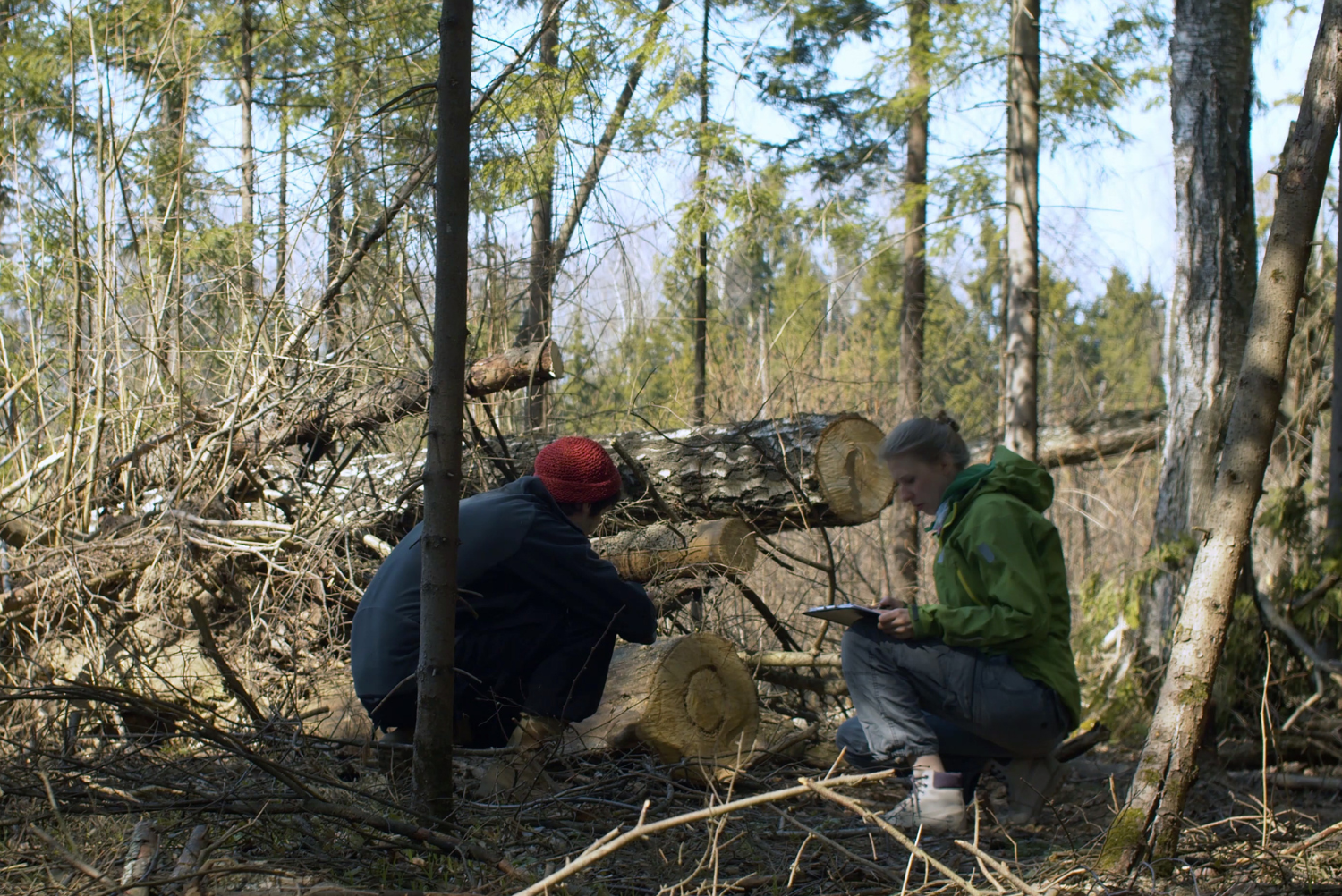 One of the reasons there was a push to establish EGILAT under APEC in 2011 was to elevate action and awareness of the seriousness of illegal logging across economies in the region. It was also a recognition that illegal logging and associated trade is an incredibly complex problem, unsolvable by domestic forestry departments alone. The resources and expertise to truly deal with something so widescale span across borders and the mandates of many different agencies within an economy's government, such as forestry, trade, customs, enforcement, foreign affairs, and justice agencies.
EGILAT meetings encourage information sharing on domestic and timber trade regulations, which helps economies learn and inform each other's regulatory and enforcement development and implementation. EGILAT also supports capacity building workshops on different aspects of the issue. For example, during APEC meetings in Seattle, EGILAT conducted a workshop and a field trip focused on exploring opportunities new and existing technologies can bring to policymakers, regulators, industry and civil society to combat illegal logging and support legal timber trade.
Examples of technologies discussed and showcased included mass spectrometry, DNA profiling, and wood identification tools such as xylotron. Such tools enable timber products to be tested to identify its listed species and place of origin. This type of data can help buyers ensure they are purchasing legal timber, as well as assist governments to prosecute criminal behavior. Tools to track and safeguard data within the supply chain were also discussed, including geo-referencing (GPS) databases and blockchain technology.
Through these EGILAT activities, government officials develop a greater understanding of the different tools and technologies that can be used to combat illegal logging, usually developed by the private sector, civil society, and the scientific community. Governments, upon learning what is out there, can support these innovations through regulation, implementation, funding, facilitation of cross-border collaboration, and capacity building initiatives.
EGILAT is also currently exploring ways to facilitate cooperation and information sharing between the different wood libraries within the region. These activities highlight the benefits of APEC's multisector and multistakeholder work. This mutual enhancement of knowledge across different stakeholders creates better relationships among land managers, businesses, policymakers, scientists, investigators, and prosecutors—all of whom contribute to the fight against illegal logging.
The 2023 Chair of EGILAT Jennifer Conje of the USDA Forest Service said that the work requires persistence and may not be visible immediately.
"But it is important work," she said. "This requires us to be willing to look at the different aspects from policy, capacity building and enforcement, and recognize the numerous drivers of global forest loss and deforestation and the ever-changing landscapes of market regulations and preferences".
"The work of EGILAT," said Conje, "specifically, the determination of what constitutes legal timber harvest and trade in each of our economies and enforcement of these provisions, both as producers and consumers, forms the cornerstone of these discussions."