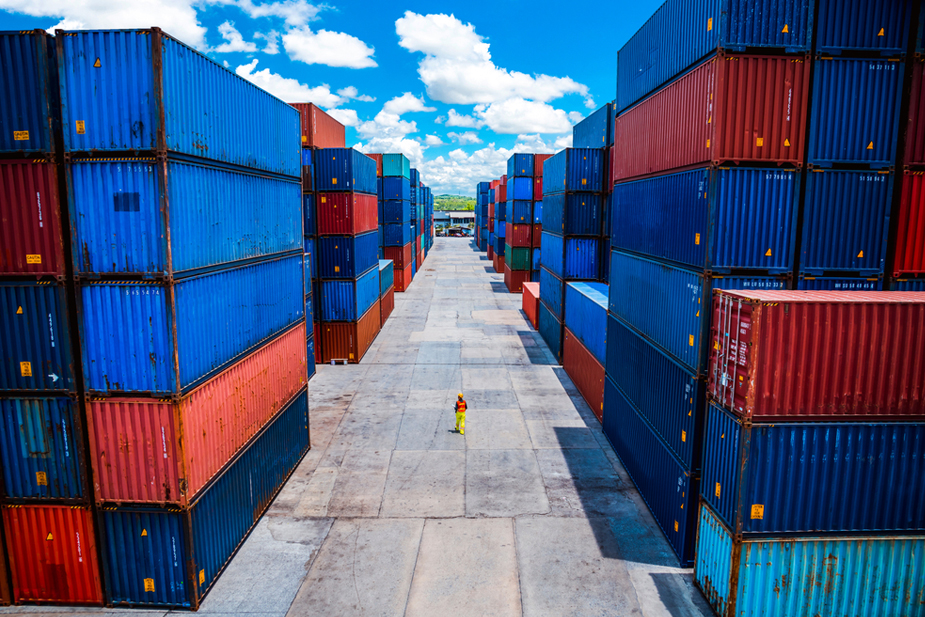 Why Trade is a Critical Response to COVID-19
Santiago, Chile, 18 June 2020
When COVID-19 first started to garner attention at the beginning of 2020, nobody foresaw the widespread health, economic and social impact it would have. While the world has experienced terrible pandemics before, it's hard to remember one with such far reaching consequences in our lives, societies and economies, and that affected so many different parts of the world in such a short time.
The region has already been experiencing trade headwinds—the value of APEC exports and imports contracted by 2 to 3 percent in 2019, even before COVID-19 was in anyone's vocabulary. Tensions related to trade and technology have been weighing down heavily on the region's trade dynamism and will not contribute to the post-pandemic economic recovery.
Business as usual is no longer possible; neither for APEC—a forum dedicated to "equal partnership, shared responsibility, mutual respect, common interest, and common benefit." APEC's strengths are particularly valuable during such times of uncertainty. We need to create a more resilient APEC region that can overcome the COVID-19 pandemic, speed up the economic recovery and be better prepared for future emergency situations. As such, the capacity of members to adjust and work on common priorities, to exchange best practices and to, collaboratively, find solutions to new challenges is of paramount importance.
Currently, APEC committees and groups are eagerly working on ways to identify and tackle the variety of problems caused by COVID-19. The Committee for Trade and Investment (CTI) is no exception to this. The CTI is the primary vehicle for advancing APEC's work on trade and investment liberalization and has currently over 40 initiatives in its pipeline, covering topics related to areas such as support for the multilateral trading system, regional economic integration, trade facilitation and connectivity, and inclusive approaches to trade and investment.
The author, Krasna Bobenrieth, at the first senior officials' meeting held in Putrajaya, Malaysia, before travel bans went up earlier this year.
The CTI also has a responsibility and an important role to play in contributing to the collective fight against the multiple effects of this pandemic. But what exactly can the CTI do and why it is important to continue to promote trade and investment amidst COVID-19?
Trade and investment, which are key components for economic growth, are severely affected during the pandemic. The WTO Director General highlighted that world trade is expected to fall between 13 percent and 32 percent in 2020 across all sectors of the economy. Together with taking measures to protect our health, we also need to take measures to facilitate trade and investment at an international and domestic level. This is key to ensuring that this health crisis, does not lead us to a long-term economic crisis. Trade and investment are also important in our fight against the pandemic itself, for instance, through facilitating trade of essential products such as medicines, medical supplies and equipment.
The latter is recognized by the recent APEC MRT Statement on COVID-19, negotiated for the first time fully by virtual means. The statement includes several trade and investment commitments. These comprise
Facilitating the flow of essential goods and services to fight the pandemic

Making supply chains more resilient

Ensuring that trade and investment is sustained

Identifying and resolving unnecessary barriers to trade

Upholding WTO notification commitments

Strengthening electronic commerce and related services
In the last few weeks, the CTI has started to focus on implementing these commitments. For example, members are exploring ways to facilitate the trade of medical and other essential goods and services. Indeed, a recent voluntary CTI survey revealed that at the domestic level 15 out of the 20 currently participating economies had eliminated or reduced tariffs temporarily, or even permanently—mainly on essential products—to fight the pandemic.
In times of supply chain disruptions, closed factories and social distancing requirements, trade facilitation responses are extremely important to maintain market supply. In this context, another noteworthy finding is that at the domestic level more than two-thirds of the 20 participating economies indicated that they had implemented temporarily or, in part, even permanently, new trade facilitation measures during the COVID-19 pandemic. An example of one such measure is accepting electronic submissions of trade-related documents and information.
And almost all participating economies declared that they had implemented measures to address the disruption of value and supply chains caused by the pandemic. They have done so with a focus on expediting and simplifying customs procedures, for example, through priority procedures for essential products. Such measures are important because due to COVID-19 lockdowns, border and customs procedures are delayed and can produce logjams at major ports.
In this sense, another important topic the CTI is considering relates to how the pandemic has disrupted global value and supply chains. Potential issues to explore are the levels of disruption, resilience and adaptability of value and supply chains under the current COVID-19 pandemic and future crises. It is also important to share best practices and to gather inputs from public and private sectors that are involved in maintaining and managing value and supply chains.
Finally, the CTI is also looking at the issue of transparency in COVID-19-related emergency measures, particularly the use of notifications to the WTO to promote transparency. While the pandemic has made it necessary to protect human, animal and plant life, the environment, and product safety, it is important to ensure that such measures are in accordance with economies' WTO obligations. This will keep relevant stakeholders, including importers and exporters, informed so that they may act accordingly.
But besides these newly raised issues still under discussion, it is also important to highlight that the CTI has a myriad of ongoing projects which can contribute to our collective fight against COVID-19, for example, work related to digital trade, connectivity, the modernization of global value chains, implementing the WTO Trade Facilitation Agreement, inclusive approaches to trade, and many others. The CTI's task is now to deepen these efforts.
So, there is a lot of work to do, but as CTI Chair I am confident that members can achieve positive outcomes and demonstrate strong commitment towards the APEC community and its collective fight against COVID-19. To contribute to the discussion, I am looking at ways to advance our work, including through virtual meetings.
My role as CTI Chair is focused on facilitating the search for consensus on work in areas of common interest, flexibility and collaborative dialogue in a back-to-basics spirit. My aspiration is that the CTI continues working with all the commitment and enthusiasm as before, even in a virtual format, in order to generate real support for the Asia-Pacific community.
#
Krasna Bobenrieth is the Chair of the Committee of Trade and Investment (CTI). The CTI is APEC's largest group and is often at the frontlines of the forum's work to achieve free and open trade and investment.