The Asia-Pacific's Recovery will be Divided and Fragile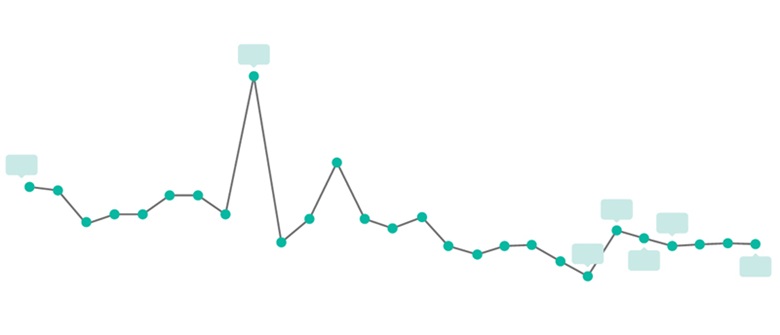 When the Asia-Pacific Economic Cooperation (APEC) leaders meet on Friday, in a virtual space hosted by New Zealand, it will be their third under COVID-19. It will arguably be the most important yet.
We're at the point that the new normal is starting to feel less fraught, and we can finally sit back and assess the situation. We know more about the virus now, and we have a better understanding of how to fight it and curb its economic effects. Over a year and a half since the pandemic began, the APEC region—that is, APEC's 21 member economies—is on a steady path of economic recovery.
According to the latest APEC Regional Trends Analysis by the forum's Policy Support Unit (PSU), the region is expected to expand by 6.0 percent in 2021—a sharp economic turnaround following the previous year's contraction of 1.8 percent. We're seeing stronger consumption and investment activities as well, fueled by sustained government spending, increased vaccine coverage and the gradual reopening of borders and businesses.
Trade also outperformed this year and was generally broad-based, with manufactured goods, chemicals, machineries, clothing, footwear and sportswear expanding while demand for goods associated with the pandemic (pharmaceuticals as well as computers and electronics that came into demand because of the lockdown) remained buoyant. For the first half of 2021, the region's merchandise exports and imports reported double digit growth rates both in terms of volume and value.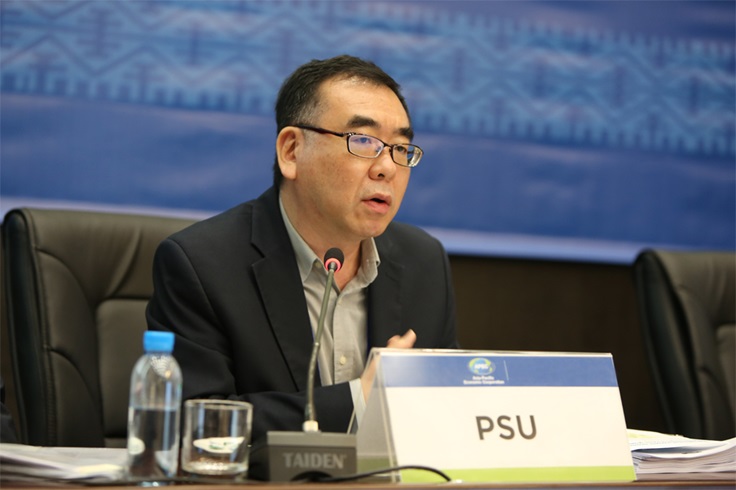 The author is the director of the APEC Policy Support Unit.
No one expects it to be smooth sailing from here. For example, countering the pandemic has been expensive, having led to a 20-year high in APEC's average government debt which stands at 64.8 percent of GDP in 2020. Inevitably, the fiscal and monetary support which has kept economies afloat will wind down. While we still project expansion in the medium term, GDP is expected to grow at a moderate pace by 4.9 percent in 2022.
There are also substantial uncertainties ahead as downside risks dominate the economic outlook for the APEC region. The resurgence of the Delta variant, for instance, combined with the constant threat of new mutations, could lead governments to reimpose movement restrictions. There are also concerns of rising inflation caused by sustained consumer demand, supply chain disruptions and higher commodity prices. From January to September 2021, average inflation in the region increased to 2.7 percent, from 1.5 percent in 2020.
Looking ahead, various measures to tighten monetary and fiscal policies to address these downside risks could have a major impact on private consumption and investment, making this ongoing economic recovery fragile.
More worrying is how the pandemic has exacerbated existing economic divisions among APEC economies. Not all have sufficient fiscal buffers to support businesses and households or can afford to accelerate vaccine deployment. Those that do are recovering at a much faster pace. As of 29 October 2021, total doses varied among APEC members, from a high of 190 doses per 100 persons to just 3.2 doses.
This vaccine divide is translating to varying speeds and strengths of economic growth rates among APEC economies—a "two-track" or even "multi-track" economic recovery process. This is not a good sign as there are far reaching and longer-term policy implications for APEC in terms of achieving regional economic integration goals.
However, at the core of hard-earned pandemic wisdom is the fact that economic, trade and public health issues are intertwined and that having good policies in place really matters. And these good policies are absolutely critical to deliver 3 key priorities: vaccinate as many people as soon as possible; facilitate the flow of medical and food products; and mitigate the economic, social and vaccine divide.
For governments and intergovernmental groups, this means looking beyond the pandemic and coordinating economic response and recovery initiatives ahead of time to boost resilience and ensure more inclusive and sustainable policies are in effect.
APEC is taking many steps in promoting opportunities for sectors that have been made more vulnerable by COVID-19 such as small businesses, women, the youth and other sectors. One example is a recent APEC initiative called the New Zealand Consensus Framework, which reinforces ethical business conduct for small businesses in the health sector and connects policymakers with firms, healthcare professionals and patient groups to foster a transparent and predictable environment to conduct business in such a crucial industry.
APEC also is taking decisive strides to help economies shift toward digitalization through capacity-building and creating digital platforms for members to share best practices and discuss innovative ways to use digital technologies which are now an inevitability in all manner of commerce and cooperation.
And of course, there is climate change, which greatly affects APEC economies, but to which APEC contributes greatly as well through its outsized greenhouse gas emissions. The forum has set sustainability goals well into the coming decades, but it could certainly do more, keeping in mind that ignoring the issue now will only create a problem that may make the COVID crisis look small in comparison.
Given APEC's diversity and that each economy deals with different challenges, this regional forum, which encourages open dialogue, practical solutions and creative policymaking will be a good place to work together in building a more resilient, inclusive and sustainable Asia-Pacific.
#
Dr Hew is the Director of the APEC Policy Support Unit. Learn more about the economic trends facing the APEC region. Download the latest APEC Regional Trends Analysis.
A version of this article was published by the New Zealand Herald.