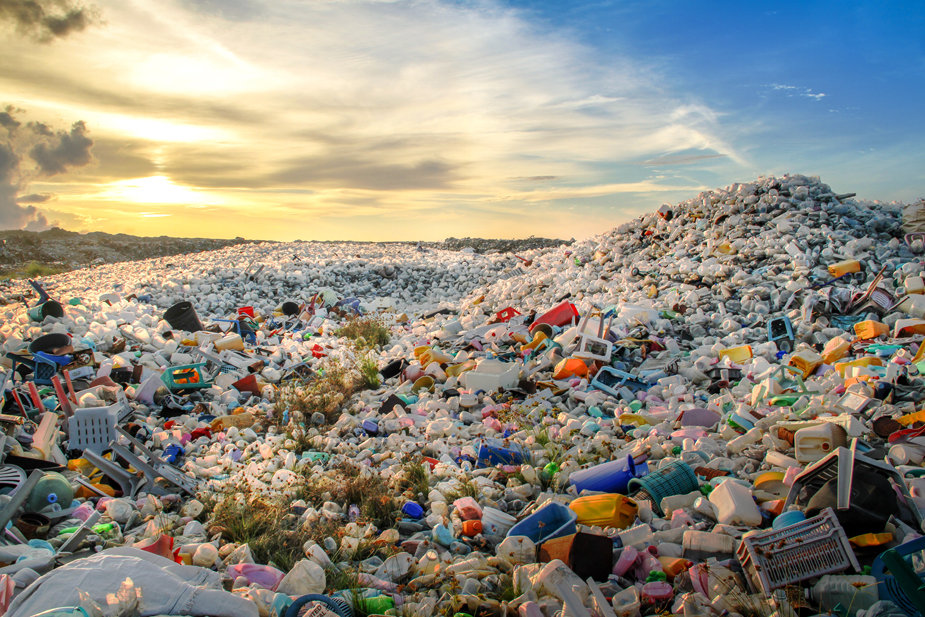 Towards a Greener "New Normal"
Singapore, 16 June 2020
As the COVID-19 pandemic sweeps through the globe, politicians, healthcare experts and academics are hypothesizing what the "new normal" after the pandemic would look like. It is important that recovery plans not only improve public healthcare measures but also build environmental sustainability. According to the World Health Organization, unhealthy environments⁠—due to contaminated air, soil and water—cause an estimated 12.6 million deaths on a yearly basis. A major source of these pollutants is the global waste crisis which threatens millions of businesses and livelihoods, especially in developing economies. Tearfund, an international poverty charity, estimates that between 400,000 and 1 million lives are lost in developing economies due to poor waste management. Hence, it is important that we work towards a greener and cleaner future in our "new normal."
An effective way to tackle the waste crisis is through the adoption of the circular economy: a system in which resources are used to their maximum extent before being disposed. The circular economy minimizes waste by reusing, repurposing, remanufacturing and recycling used products. This allows consumed resources to re-enter the production chain. Through better management of resources and reducing waste, overextraction and overproduction of goods can be prevented.
The waste issue is pertinent in the APEC region as well. Data from the World Bank projects solid waste generated in APEC economies to grow by 36 percent between 2016 and 2050. An average resident in the region is expected to generate 1.1 kilograms of waste daily by 2050. This problem is further aggravated as the majority of waste in APEC is mismanaged and harms the environment, industries and livelihoods.
[Read: COVID-19 and the Circular Economy]
The COVID-19 pandemic has exacerbated the waste crisis. Production surpluses of food are often dumped, single-use items have become prevalent, and use of food takeaway packaging has skyrocketed due to the lockdowns. Nevertheless, the pandemic has also given us an opportunity to rethink our ways. We cannot go back to business as usual. Continuing to deal with each impending crisis with the same unsustainable economic model is a recipe for disaster. While short-term fiscal measures will help soften the impact, long-term shocks to the system will continue to test our capacities. Threats to the environment are far more permanent and deep, hence sustainability strategies for the future should not take a back seat despite the challenges posed by COVID-19.
Circular practices are already in place to deal with supply-chain disruptions. For example, businesses are repurposing scrap fabrics to manufacture personal protective equipment, and the food and beverage sector is working with other organizations to redirect surplus food to the needy. Similarly, innovations continue to support current shortages and future green transitions. For instance, technology is being used to decontaminate N95 masks and responsible packaging innovations continue to provide for sustainable options during home delivery spikes.
It is important for economies to recognize the threats of the waste crisis and develop recovery packages that can deliver on both environmental and economic goals. The circular economy should be built into the "new normal" to enhance the region's sustainability and resilience. APEC considers the circular economy to be an important factor in pursuing sustainable development in the region. As the host of APEC 2020, Malaysia has already recognized the concept as a sub-priority within its "Driving Innovative Sustainability" priority pillar.
While the pandemic has become our foremost concern this year, APEC should still pursue long-term priorities like environmental sustainability, which will be key in rebuilding a stronger economy after the health crisis subsides. More work in this area will help build a healthier environment for all.
#
Satvinderjit Kaur Singh is a researcher at the APEC Policy support Unit. She co-authored the APEC Regional Trends Analysis and Don't Let Waste Go to Waste, a policy brief on the circular economy.