COVID-19 and the Circular Economy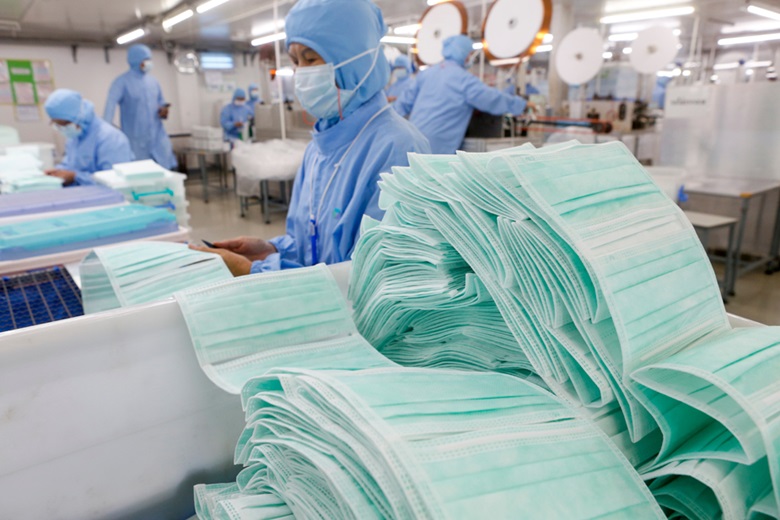 Businesses are adopting circular economy principles to defeat supply shortages during this pandemic. Applied to the bigger picture, these principles can help us prepare for the next one.
The COVID-19 pandemic has highlighted the world's interconnectedness as well as its vulnerabilities. It has shown how policy decisions made years ago can come back to bite us decades later. It has exposed gaps in domestic policies, as well as a need for governments to cooperate better amid crises.
While the effects have varied for each APEC member economy, the experience of the pandemic is a shared one. Its economic effects, even after the success of flattening the curve, will be widespread and lasting. This offers an unprecedented opportunity to collectively evaluate how our economies work and to start laying the foundations for lasting policies to ensure that the world emerges more sustainable and resilient.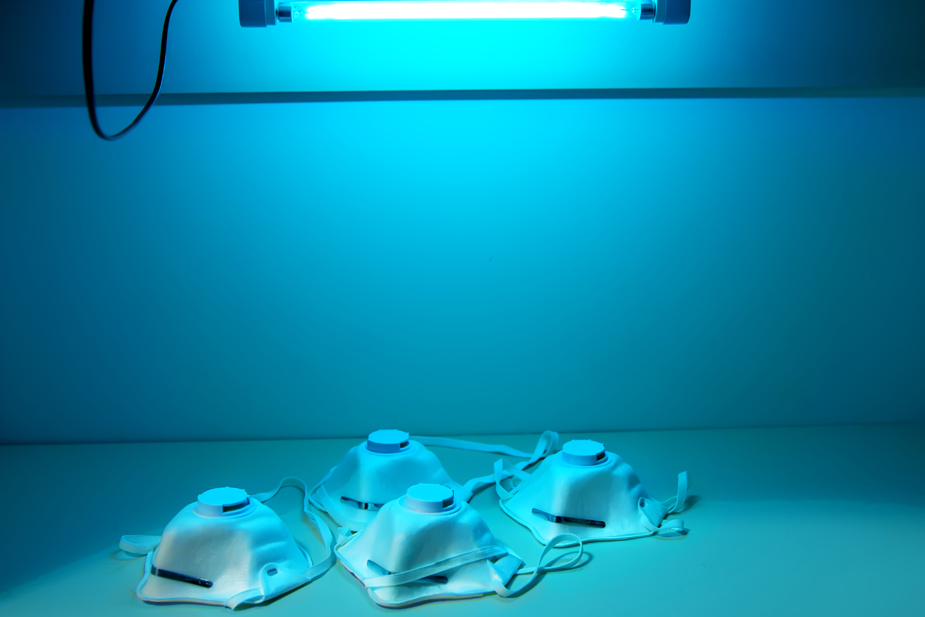 Protective masks are sterilized under ultraviolet light for disinfection and reuse. Innovative businesses have since come up with more efficient ways to produce and reuse more personal protective equipment in response to lockdowns and supply shortage.
The looming environmental crisis is just as global and even potentially more permanent and damaging than any pandemic. Anyone familiar with the Great Pacific Garbage Patch would acknowledge that the current waste issue is a major problem that is worsening by the day. The policies we set today will determine the extent to which our activities will contaminate the atmosphere, poison our food and water supplies and affect industries such as tourism and fisheries, in the future.
Some economies looking to tackle the waste crisis, including this year's host, have looked into the concept of a circular economy—a system that eliminates waste, keeps materials in use and regenerates natural systems. It stands in stark contrast to the more familiar linear economy model, which disposes materials after a single use.
A transition to this system would be, for many, a departure from long-held norms. Getting there will be a slow and deliberate process. But if implemented effectively, a circular economy, or at least the principles that form its building blocks, contributes not only to environmental concerns but also to mitigating the immediate and long-term detrimental effects of waste on the economy and the well-being of people.
You can already see small examples of this being demonstrated in the way some businesses have taken to innovation to compensate for shortages during lockdown conditions. Some exporters of medical products, such as face masks and other personal protective equipment, have imposed export bans and other restrictions to ensure domestic supply. The constrained supply, coupled with increased demand due to the pandemic, has inadvertently led to shortages of critical medical supplies needed in the battle against COVID-19.
In response, a few businesses have been applying innovative circular-economy principles that, yes, reduce waste, but that also address short-term supply shortages. Some producers of protective and medical equipment are using machines developed by Precious Plastic, an open-source hardware plastic recycling initiative, to turn recycled plastic into face shields and masks.
Several European economies are now using these machines, capable of producing protective masks 75 times faster than a 3D printer, to supplement declining supplies. Since the machines expose plastics to temperatures over 200 degrees Celsius, the recycled plastics are sterilized in the process, adding the benefit of cleansing these used and shredded plastics for reuse later. Nike is another example of firms using this principle to full effect in the fight against the pandemic. The prominent shoe manufacturer has redirected recycled material, earmarked for the production of new Nike Air soles, into the production of personal protective gear.
Batelle, a non-profit institute engaged in scientific research, developed a way to decontaminate N95 masks using vaporized hydrogen peroxide. The technology received authorization for use from the US Food and Drug Administration last March. It is now being used in several hospitals in the United States. Through this novel method, masks can be decontaminated for use 20 times over before their quality and safety is compromised, and thus it provides a longer-lasting alternative to single-use products.
Businesses could benefit, or even stand to profit significantly, from adopting these and other similar innovations, especially given that prices of raw materials are expected to increase as the pandemic lingers and supply chains are strained. If enough enterprises buy in, the aforementioned lockdown shortages may be eased and recycling efforts will likely continue even after the pandemic has subsided.
Along with the doubtless environmental benefits come possibilities for new business models, which will generate different kinds of employment and a more moderated reliance on new resources.
If circular economy principles are implemented at a global or regional scale, more complex international supply chains will have to be set up for resources to flow in both directions. This would require greater cooperation across businesses and governments while making economies less dependent on external sources of raw materials. This in turn will contribute to reducing uncertainties over the domestic supply of a potentially large range of products, from athletic shoes to N95 masks.
#
Dr Hew is the Director of the APEC Policy Support Unit. This article was based on the May 2020 installment of their APEC Regional Trends Analysis, which offers more insight on the effects of COVID-19 on the Asia-Pacific region as well as a more extensive discussion on the opportunities and challenges of the circular economy.
Related reading: