Transportation
The efficient and safe transportation of goods and people are key to APEC's goal of free and open trade in the Asia-Pacific region.
The Transportation Working Group (TPTWG) aims to achieve the liberalization of transportation services and works to enhance the safety of APEC transport systems to encourage economic development. It aims to balance security, safety and environmental requirements with trade facilitation.
Their work focuses on:
Facilitation of domestic policy regulations

Development of intermodal supply chains and secure transport activity

Integration of corporate social responsibility

Building the capacity of all stakeholders to help them reach the eventual goal of free and open trade
Parallel measures are also undertaken by individual economies to strengthen the security of all transportation modes—land, sea and air.
The TPTWG has a defined set of priority action areas based on Leaders' declarations and transportation ministerial meeting statements as well as instructions from the senior officials and the Senior Officials' Meeting (SOM) Steering Committee on Economic and Technical Cooperation. In 2018, the TPTWG endorsed a new terms of reference, a new strategic plan for 2018–2020 and a work plan for 2018.
In 2018, TPTWG members met twice in Seoul, Korea, in April and in Lima, Peru, in October. TPTWG members discussed the future of transport in the context of a post-2020 vision for the TPTWG as well as two new technology-related issues: autonomous transport and unmanned aerial systems (UAS).
The group is active in cross-forum collaboration with the Tourism Working Group, Energy Working Group, Business Mobility Group and Automotive Dialogue.
The TPTWG also collaborates with the International Air Transport Association and the International Maritime Organization.
Last page update: August 2019
Current Activities
The 47th TPTWG Meeting was hosted by Canada in Vancouver from 23 to 26 April 2019. The APEC Women in Transport workshop was held on the margins.
At the 47th TPTWG Meeting, members agreed to restructure the existing agenda into the following themes:
Maritime Experts Group (MEG)

: 1) Connectivity, 2) Capacity Building of Maritime Workforce, 3) GreenPort/Shipping, 4) Maritime Safety/Security

Aviation Experts Group (AEG)

: 1) Connectivity, 2) Unmanned Aerial System (UAS), 3) Security Culture & Insider Threat, 4) Women in Aviation and 5) Aviation Skills Training & Workforce Planning

Land Experts Group (LEG)

: 1) Major developments in Land Transport (infrastructure projects, supply chain connectivity projects, etc.), 2) Innovative and Emerging Technologies in Land Transport, 3) Safety in land transport, 4) Vehicle standards harmonization

Intermodal and ITS Experts Group (IIEG)

: 1) Intermodal/Multimodal Logistics, 2) Supply Chain Resiliency and Connectivity, 3) Emerging Technologies, 4) Accessibility and Mobilit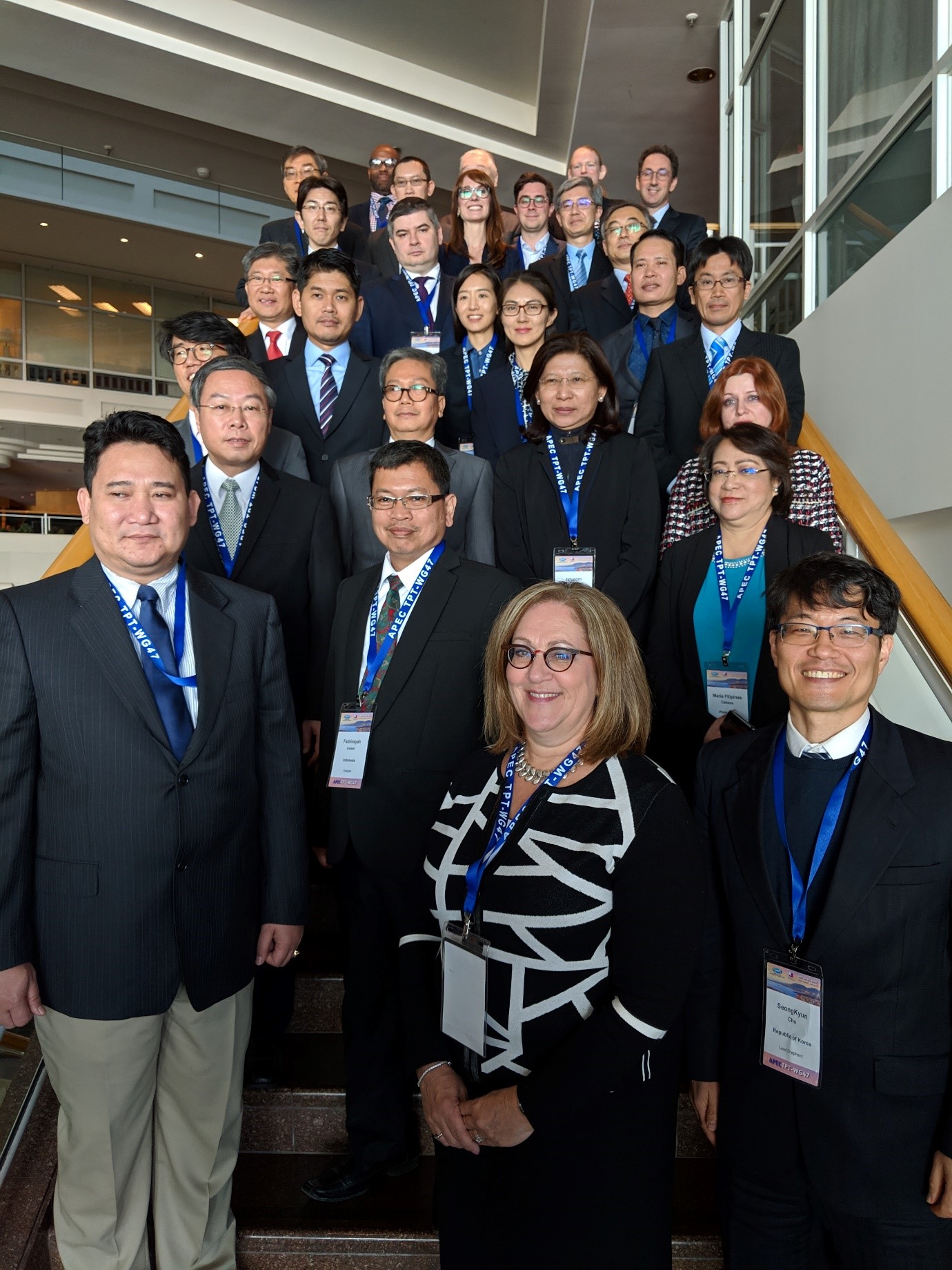 Mr Cho Seong-kyun
Lead Shepherd / HOD
Director, International Cooperation and Trade Division, Ministry of Land, Infrastructure and Transport, Republic of Korea
bigsharp2@korea.kr
Mr Kyoo Ho LEE
Program Director
lkh@apec.org