APEC Launches Green Maritime Initiative to Foster Collaboration and Address Climate Change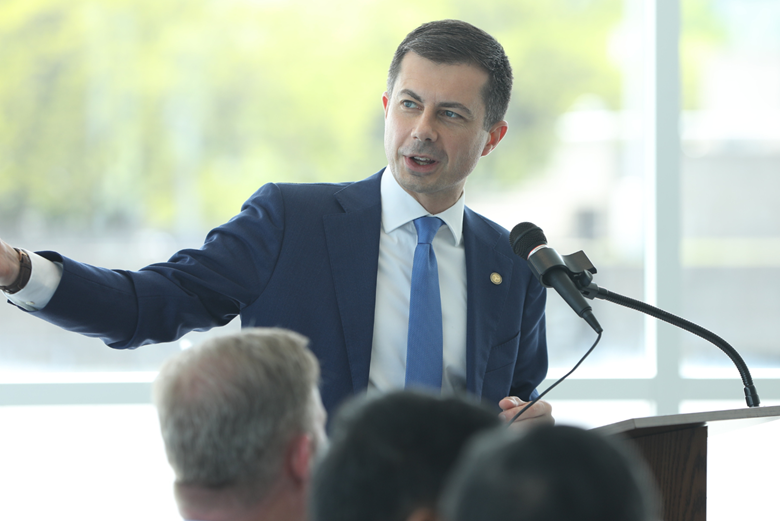 APEC reinforces its commitment to addressing greenhouse gas emissions in the maritime sector by launching a green collaboration initiative that aims to help policymakers to incorporate new, cleaner maritime practices and technologies.
Launched on the sidelines of the 11th APEC Transportation Ministerial Meeting in Detroit, the initiative aims to address the maritime sector's role in emissions which accounts for approximately 3 percent of global emissions.
"As APEC economies, our prosperity has always been connected to water, and as we look at the challenges and the opportunities that our economies are facing today including supply chain management and climate change, it's clear that our maritime work will only become more important in the years and the decades ahead," said the United States Secretary of Transportation Pete Buttigieg in his remarks during the launch event at the Port of Detroit.
"There are tremendous upsides to decarbonizing the maritime sector," added Secretary Buttigieg. "In addition to the climate benefits, it would create jobs, protect communities from pollution and make the entire industry more reliable and more resilient."
"Every climate decision we make is also an economic decision, but simply for the maritime sector as well as so many others, sustainability is good for business."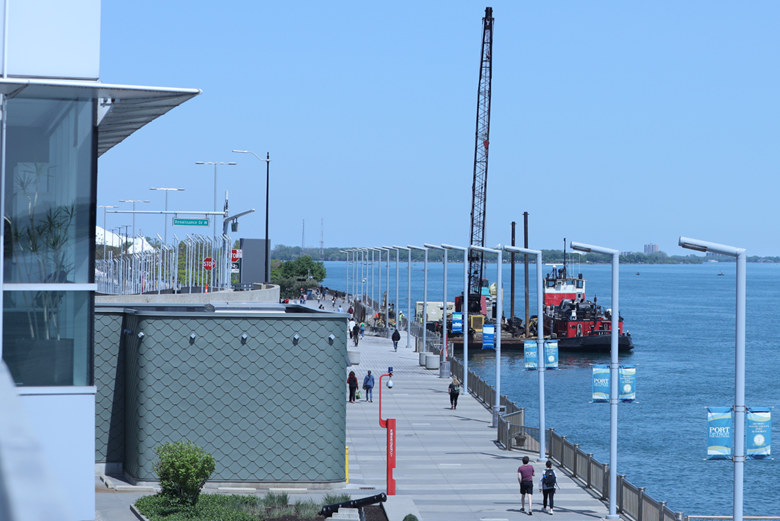 The maritime sector is at a crossroads. Globally, there is a push for ports and maritime operators to adopt cleaner technologies, create green shipping corridors and address the sector's emissions.
The green maritime initiative is designed to boost the capacity of policymakers by exploring practical applications of new maritime technologies for vessels, alternative fuels, electrification, bunkering, among others as well as identifying barriers, opportunities and policies that support port operators' climate transition.
"Through this effort, we will be delivering a series of workshops on best practices and innovative technologies with the goal of sharing what we have learned with small and medium sized ports around the world," said Secretary Buttigieg. "So that member economies can apply that knowledge to their own initiatives and then we will be working one-on-one with a number of APEC partners to support them as they make this transition."
The first workshop is planned to be held this August and will provide an overview of port design and operations as well as explore ways to build collaboration between ports. The second and third workshops will be held over the next twelve months and will focus on highlighting low and zero-emission technologies as well as the development of a framework for green maritime operators.
"We and APEC are a community of economies at the heart of which is the Pacific Ocean. There must be, as we would say, something in the water because this is a profoundly innovative region and always has been."
"APEC has again and again found unique and innovative ways to advance civilization on land and in sea, and in that spirit, I hope that we can continue learning from each other and continue working together to address the shared challenges that we face and seize the shared opportunities that present themselves before us," Secretary Buttigieg concluded.
For further details, please contact:
Masyitha Baziad +65 9751 2146 at [email protected]
Michael Chapnick +65 9647 4847 at [email protected]
More on APEC meetings, events, projects and publications can be found on www.apec.org. You can also follow APEC on Twitter and join us on Facebook, LinkedIn and Instagram.