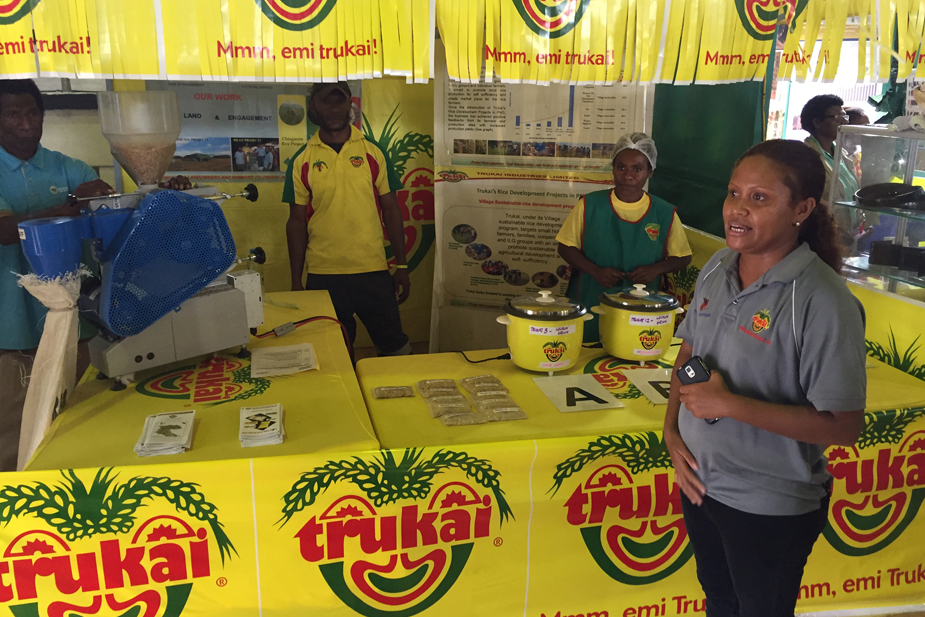 Policies that help people respond to change and ensure the benefits of trade are shared more widely could also increase public buy-in for trade agreements and lessen protectionist sentiment.
Amid the friction over trade, there is another, deeper challenge to resurgent growth in the Asia-Pacific. In an interview with the APEC Bulletin, APEC Economic Committee Chair Robert Logie described the urgent need to accelerate domestic policy reforms to confront new and complex challenges, and address costly behind-the-border business barriers in the region. He went on to explain what APEC is doing about it and the implications for people's lives.
APEC Bulletin: What is your view of the state of trade and investment in the APEC region?
Logie: I would say that the glass is half full, for two reasons. First, APEC member economies are benefiting from the strong global economy. We are at a good part of the economic cycle and that, of course, creates opportunities. This is reflected in trade, which has picked up in the past year. Investment has also been strong. People have confidence that the Asia-Pacific region will continue to grow.
Second, APEC economies are being more deliberate in how they implement structural reforms – in competition policy and public sector management, strengthening economic and legal infrastructure and the overall regulatory process, ease of doing business and corporate law. Not only are economies finding ways to do these core functions better, they are moving to a more integrated approach to structural reform.
This approach has real benefits. It could help bring groups who were previously excluded into the formal economy – women, indigenous people and small businesses, for example – and help them access the digital economy. Policies that help people respond to change and ensure the benefits of trade are shared more widely could also increase public buy-in for trade agreements and lessen protectionist sentiment.
However, when I look at near-term trade trends, I can think of a few reasons to say that the glass is half empty. While I am very concerned about rising tariffs and uncertainty, as Chair of the APEC Economic Committee, what keeps me up at night is whether APEC economies will continue with structural reforms and efforts to address behind-the-border barriers to trade. This will have a critical influence on the prospects for trade, investment and growth.
APEC Bulletin: What sort of behind-the-border trade barriers are of greatest concern to you?
Logie: What I am very concerned about, and what I think business people and policymakers should be very concerned about, is behind-the-border barriers put in place because of protectionist sentiments.
Some economies use standards for agricultural products as a way of keeping out imports and protecting their own farmers. In other cases, economies seek to favor important domestic industries or state-owned enterprises. This kind of thing, if it is not checked, really has the potential to undermine free trade agreements and the basis of our economic relations.
Down the road, increasing protectionism could undermine the multilateral trading system as well as the competitiveness and growth prospects for the Asia-Pacific. This is all the more relevant because, with global value chains, many businesses depend on imports as much as exports. We really could end up killing the goose that lays the golden eggs.
APEC Bulletin: What can APEC economies do to address business bottlenecks and keep the golden goose alive in the region in the current environment?
Logie: The most obvious way to remove bottlenecks is to move towards a higher-quality regional trading system and take steps to strengthen the multilateral trading system.
The APEC region has actually made concrete progress with the Comprehensive and Progressive Agreement for Trans Pacific Partnership. While this is not an APEC initiative, it was incubated through work on next generation trade and investment issues in APEC. There is also progress being made on the Regional Comprehensive Economic Partnership and Pacific Alliance expansion talks. These are also potential pathways to the APEC goal of a Free Trade Area of the Asia-Pacific.
Another example of progress is the implementation of the World Trade Organization's Trade Facilitation Agreement by all 21 APEC economies. This will make it easier to move goods across borders, particularly among the region's developing economies and for small firms. For them, those barriers are more significant.
You put it all together and it is by no means game over for regional trade deals or for efforts to increase and deepen free trade and investment. These efforts are continuing in APEC and are essential to maintaining strong trade and investment growth. An integrated approach to structural reforms that addresses behind-the-border barriers could accelerate these efforts.
APEC Bulletin: What kind of structural policy adjustments are being pursued in APEC to keep up with changing technology and cross-border business needs, and promote economic inclusion?
Logie: There is a real need to update the way we do things on the regulatory front to help us take advantage of the digital economy. Right now, it is unclear how things should work and there are different standards in different economies. We need to harmonize that. The APEC Economic Committee will have consultations on good regulatory practices in Port Moresby in August to tackle head on the challenge of updating the way we do regulations for the digital age.
The APEC Economic Committee is also helping member economies design policies that enhance economic participation and ensure that the benefits of trade and the digital economy are shared more widely. We are taking into account the findings of our 2017 APEC Economic Policy Report which recommended an integrated suite of policies to improve skills training, make labor markets work better and better match the capabilities of workers with the needs of employers.
We are also working on better processes for infrastructure development, including digital infrastructure. There are tremendous challenges to rolling out infrastructure, really, in all APEC economies. Recommendations in our forthcoming 2018 APEC Economic Policy Report will help APEC economies to prioritize quality infrastructure and ensure that they get value-for-money. It will also provide policy approaches to unlock private sector innovation and ensure that infrastructure development supports inclusive growth and resilience.
APEC Bulletin: How is Papua New Guinea as this year's Chair contributing to APEC's work to tackle structural reform and new digital priorities?
Logie: This is the first time that an APEC host has put the digital economy front and center as part of their overarching theme for the year. Obviously, this is the priority for the government of Papua New Guinea. They want to have their people take advantage of the opportunities offered by the digital economy as soon as possible. For that, you need certain policy reforms. You need policies that encourage the rapid roll out of high-speed internet, for example.
They have also emphasized the importance of sustainable growth and the need for economic inclusion. During APEC's Structural Reform Week in Port Moresby in August, we will discuss concrete ways that structural reforms can support increased trade and investment, including digital trade, and make sure that everybody benefits from the digital economy.
APEC Bulletin: How long will it take for APEC's structural reform work to translate into tangible results for people and businesses around the region?
Logie: Structural reforms, by their nature, often take a few years to bear fruit. By making better rules, you give businesses and other actors an incentive to change their behavior – for example, to innovate more, to become more competitive, more export-oriented. But it takes time for that to happen. Businesses need to have confidence in these new rules.
That said, some of the things we are working on in the APEC Economic Committee have the potential to deliver benefits very quickly. Public sector governance is one area we are looking into, specifically how to harness digital tools to make public consultations less expensive and more effective. This can increase buy-in for structural reforms and make the rule-making process more inclusive.
There are also opportunities to provide a timely boost to small businesses across the APEC region. Many of these firms struggle to export and really tap into the benefits of the global economy. Some are reluctant to engage in e-commerce transactions with firms in another economy because they are concerned that they would not be able to afford legal fees in case of a dispute.
Right now, the APEC Economic Committee is working on a platform to help resolve disputes over e-commerce transactions cheaply and easily. This could really give those small firms the confidence to go global and to participate in the digital economy. It would also tangibly improve the ease of doing business.