Marine Debris is a Challenge Beyond Just Prevention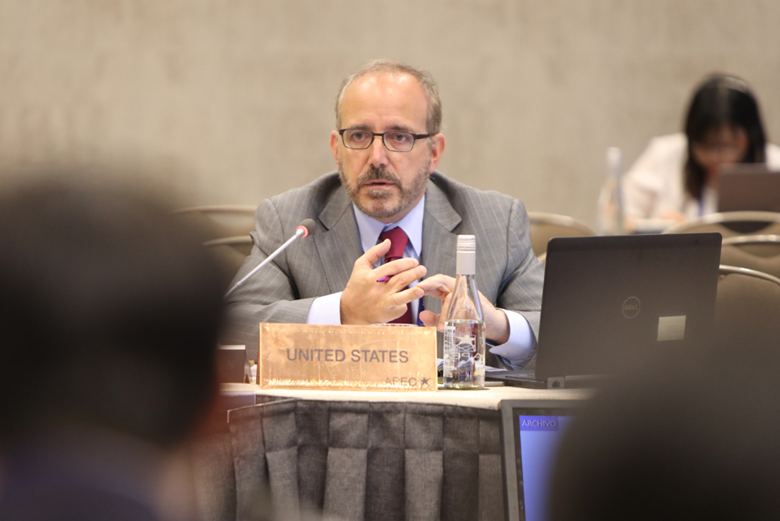 It's time for economies to come together for the cleanup
"Trash island," also known as the Great Pacific Garbage Patch, or the largest accumulation of ocean plastic in the world, is located in the Pacific somewhere between Hawaii and the mainland United States. It has become to the problem of marine debris what polar bears are to climate change: the mainstream image—often one of the first images that pops up in a google search—representing a pressing environmental emergency.
"Island," however, is a misnomer. Online images often depict floating pileups of garbage dense enough for a person to walk on. These photos do not, however, accurately represent the Great Pacific Garage Patch, which is more a soup than a dense mass. Plastic debris is dispersed over a huge surface within a large system of rotating ocean currents known as gyres, with an average density of one piece per 4 square meters (and 10 pieces per square meter in the densest parts).
This is by no means good news. The Great Pacific Garbage Patch is only one of five basin-scale subtropical plastic accumulation zones, two of which are in the Pacific Ocean. Estimates of the amount of plastic litter that enters the marine environment yearly vary, but there is no doubt it is immense and worrisome. A recent study placed it between 5.5 to 14.5 million tons in 2018. Of this, about 1 percent ended up floating on the surface of the open seas. Some ended up beached, but most made its way to the deep sea.
Some of the marine litter washes up on shore, but much of it breaks up into smaller particles and either travels the seas for many years or settles to the ocean bed. Surface currents, wind, waves and sunlight break plastics down into micro-plastics that are ingestible by marine life and thus enter the food chain. Furthermore, plastics at sea that are caught in currents can spread non-indigenous marine species and pathogens into new habitats.
The economic impact of plastic on marine and coastal ecosystems—and on industries that rely on the health of those ecosystems—is likewise challenging to calculate, although rough estimates paint a dire picture. A 2020 study for APEC, for example, estimated that the direct impact of marine litter on various industries had increased considerably in recent years. In 2015, it cost marine tourism in the region around USD 6.4 billion, transport and shipbuilding almost USD 3 billion, and fisheries and aquaculture almost USD 1.5 billion.
For more details on this topic, download the Policy Brief on Trade in Marine Debris Collection Services.
The best solution to this massive problem is preventing plastic from reaching marine environments in the first place. However, current efforts to prevent marine plastic pollution are far from perfect and will remain inadequate for many years, to the point that if we carry on business-as-usual, the volume of plastics that will enter aquatic environments could rise 2.6-fold by 2040.
Economies, especially in the Asia-Pacific region, should first and foremost invest in the development and maintenance of solid waste management infrastructure on land, including supporting markets for recycled and recyclable materials. But they must also engage in active and concerted efforts to enable a market for cleaning up the debris that is already there, as a crucial complement to improved prevention and waste management efforts. This means building supply chains around clean-up services, critical to enabling and reducing the cost of clean-up. This means intercepting plastic litter drifting down rivers before it reaches open sea (the source of more than 80 percent of plastic pollution reaching the ocean) and collecting and properly disposing of or recycling the plastic litter and floating debris from the marine environment before it sinks, breaks down or otherwise becomes uncollectible.
A policy brief issued by the APEC Group on Services in October identifies four types of debris-cleaning services that economies should undertake: beach cleaning; river cleaning; coastal waters cleaning; and open-ocean cleaning. Of the four, the collection of plastics floating on the open ocean is the most costly and capital-intensive and is still at an experimental stage, with the costs falling on governments and not-for-profit organizations. The APEC policy brief listed a number of recommendations for APEC members to promote engagement of the private sector in this endeavor. These include ensuring that marine debris clean-up services have access to local waste-management systems and infrastructure, removing barriers to trade and investment in remediation services, and facilitating the movements of specialized experts across economies.
The brief also makes recommendations for ensuring the free flow of the essential data needed to address the problem, for allowing duty-free temporary imports of equipment and instruments for clean-up and research on marine debris, and for developing common standards that will help create a market for marine debris cleanup services.
Lastly, marine debris is a problem that transcends borders, and thus multilateral cooperation is a crucial aspect of the effort to address this challenge. Economies must work together to ensure a coordinated international approach that supports our commonly set goals.
*
Thomas Fine is the Convenor of the APEC Group on Services. The views expressed are his own.
For more details on this topic, download the Policy Brief on Trade in Marine Debris Collection Services.