Narrowing the Gender Gap in Access to Digital Finance Can Help Women to Thrive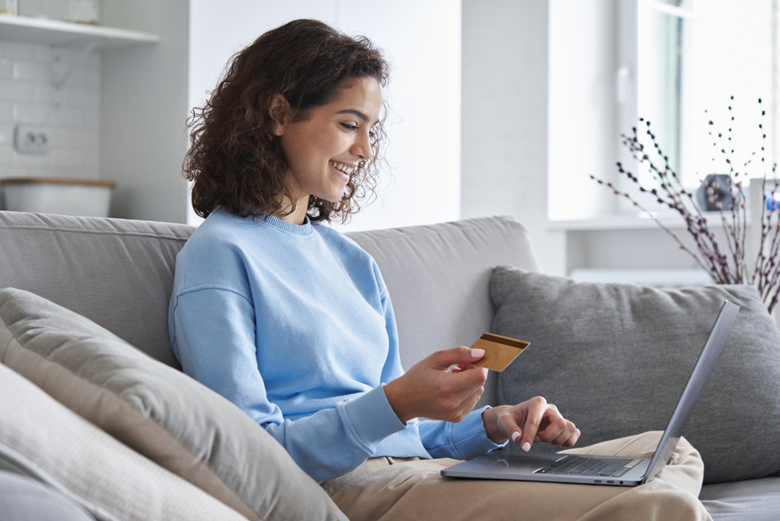 Digital inclusion and wider access to financial services empower women.
Financial inclusion in the APEC region started out as an immediate policy response to the 2008 Global Financial Crisis and evolved into an important component of the region's inclusive growth strategy, particularly as a key enabler of economic participation by opening up opportunities for people to earn a living and invest.
The COVID-19 pandemic, marked by movement restrictions to curb the spread of the virus, accelerated the shift to digitalization and increased the global uptake of digital financial services.
In APEC, data from the 2021 World Bank Global Financial Inclusion Index show that the pandemic expanded access to and use of digital financial services, particularly among women. Around 77 percent of the region's female population aged 15 years old and above made or received a digital payment in 2021. This represented a surge of 14 percent from 2017— a higher rate compared to the increase in usage by men at about 11 percent within a five-year period.

Increased engagement in digital transactions reflect women's wider access to financial services as well as digital inclusion. Moreover, making and/or receiving digital payments can pave the way towards ownership accounts at formal financial institutions or usage of mobile money services. Indeed, the percentage of the population in APEC who reported having an account at a bank or another type of financial institution, or a mobile money account, has grown substantially since 2011. Similarly, more women and men owned a debit or credit card in 2021, the most recent data available, relative to other years.
The proportion of women conducting everyday transactions online has also increased significantly amid the pandemic. For example, the percentage of women in the region using a mobile phone or the internet to pay bills went up to 48 percent in 2021 from 32.5 percent in 2017, equivalent to an increase of 15.5 percentage points. In addition, there were more women (about 65 percent) using a mobile phone or the internet to buy something online in 2021 when compared to both the 2017 level and the percentage of men conducting the same transactions.
In terms of borrowing from a formal financial institution, it is interesting to observe that: one, slightly more women than men borrowed in 2021 and two, the percentage of women borrowers jumped by 10 percent amid the pandemic from the level in 2017—more than the magnitude of the increase for men during the same comparable period. These developments reflect how financial services are becoming more inclusive nowadays, which are helping advance women's economic opportunities.
Greater inclusiveness in financial services has been critical to narrow considerably the gender gap in access to financial accounts and services within the APEC region. For example, the gender gap in account ownership at a bank or its equivalent has fallen to 1.6 percentage points in 2021 from as much as 5 percentage points a decade ago. Debit or credit card ownership follows the same trend. Women are also starting to close the gap relative to men in terms of access to and use of digital financial services—from 3.9 percent in 2017 to 1.3 percent in 2021. There is also a noticeable narrowing of the gender gap in the use of a mobile phone or the internet to pay bills while the percentage of women buying something online has outpaced men in both years.

The ease of access and usage of digital financial services encourages the shift to formalization of account ownership and conduct of daily transactions online, providing a crucial pathway towards improved financial and digital inclusion. The emerging trend shows that more women in the APEC region have benefitted from digital financial services and opened formal accounts amid the pandemic, contributing to a significant narrowing of gender gap in these areas. Access to a bank or mobile money account is essential for women to be able to engage in available economic opportunities such as entrepreneurship, contribute to household income and have an equal voice in family decisions, and remain out of poverty.
Closing the gender gap in financial services is an important step forward towards women's empowerment. However, this needs to be complemented by reducing gaps in women's access to education and skills development, participation in labor markets, and representation in leadership roles, both in the public and private sector, among others. Closing the gender inequality in access and opportunities empowers women to participate equally and fully in economic, financial and social undertakings.
***
Rhea Crisologo Hernando is a senior researcher at the APEC Policy Support Unit.