APEC Fights Air Traffic Delays to Ensure Growth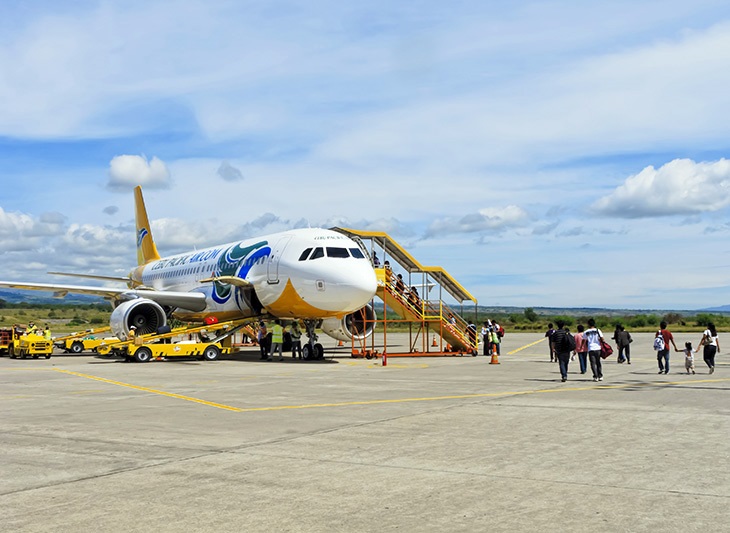 Aviation officials from APEC member economies are mobilizing to improve air traffic flow to limit costly disruptions to travel and trade, and ensure sustainable growth amid fluctuating industry demand.
Support for the adoption of new air traffic management and control techniques gained momentum during a week of transportation policy meetings that just concluded in Port Moresby, building on technical training held beforehand in Manila. It is part of broader efforts being implemented by APEC economies to boost their supply chain performance and green growth.
"The expansion of commercial aviation and air traffic in the Asia-Pacific is resulting in greater airspace congestion and putting airport capacity under increasing strain," explained Nick Brown, Chair of the APEC Transportation Working Group, which guides regional policy collaboration within the sector.
"APEC economies and industry partners are stepping up exchanges of technologies and capacity building activities to modernize air traffic management," added Brown who also manages aviation and maritime issues at the New Zealand Ministry of Transport. "Our goal is to reduce time en route, airborne holding and airport queuing delays to ensure economic growth in the region that increasingly depends on the efficient movement of people and goods by air."
About half of all air travel – nearly 3 billion journeys – will touch the Asia-Pacific within twenty years, up from around 40 per cent currently, according to the International Air Transport Association, or IATA. Routes to, from and within the region will move an extra 1.8 billion passengers annually by the end of this period, for an overall market size of 2.9 billion.
Air cargo in the Asia-Pacific meanwhile accounts for around 40 per cent of freight traffic worldwide but expanded a moderate 2.3 per cent in 2015 in the face of sluggish global trade, IATA reports. It is a trend that increases the economic case for coordinated action to enhance the regulation of air traffic.
"Work in APEC to facilitate the implementation of air traffic flow management offers potentially significant cost benefits for carriers and businesses that use them to trade in the region," noted Mark Dunn, Regional Manager for Asia at the United States Trade and Development Agency, the project's overseer. "This includes the growing number of small and medium enterprises that play a role in cross-border production and supply chains."
"Wasted time in the air has economic costs as well as increases fuel consumption and carbon emissions that contribute to climate change," Dunn concluded. "The steps that APEC economies are taking to cut down on inefficiencies at airports and in air traffic control are raising capacity in the region to accommodate changes in flight volume in sustainable ways."
Trade Ministers from the 21 APEC economies will convene in Arequipa, Peru on 17-18 May to advance new, complementary measures for improving regional trade flows and green growth. It will be followed by a meeting of APEC Tourism Ministers on 28-29 May in Lima who will take further policy actions to facilitate travel and tourism in the region.
# # #
For additional information, or to arrange possible media interviews with APEC officials, please contact:
David Hendrickson +65 9137 3886 at [email protected]
Michael Chapnick +65 9647 4847 at [email protected]
More on APEC meetings, events, projects and publications can be found on www.apec.org. You can also follow APEC on Twitter and join us on Facebook and LinkedIn.