APEC Tackles Alarming Skills Shortfall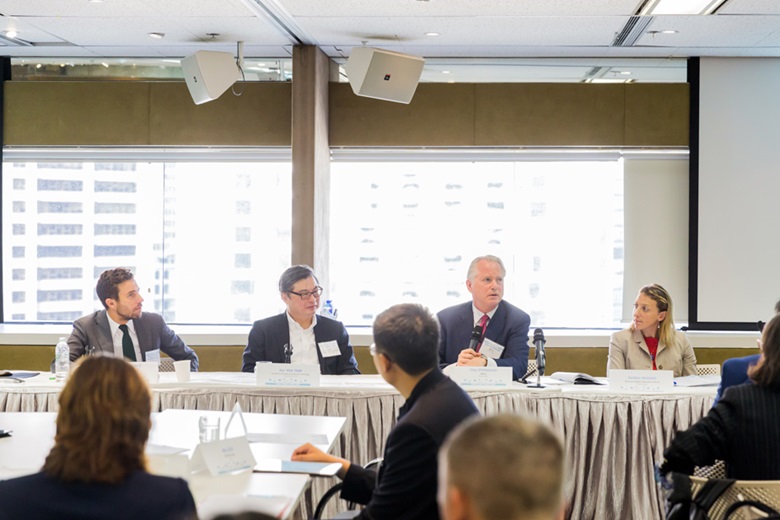 Asia-Pacific human resource officials are deepening their engagement with the private sector to avert an emerging skills crisis that threatens to derail growth and make an increasing share of the world's largest workforce unemployable.
The widening gap between the data handling needs of employers and digitally deficient labor pools is expediting action in APEC to reverse this alarming trend before it is too late for millions of workers in affected industries—from advanced manufacturing to energy and e-commerce.
The initiative, known as APEC Project DARE, or Data Analytics Raising Employment, sets the stage for policy breakthroughs aimed at opening up digitally-driven trade and employment opportunities when Leaders and Ministers from the APEC region convene in Port Moresby next week.
"APEC member economies are bridging the disconnect between employers, educators and policymakers at the heart of the expanding skills shortfall in the digital marketplace," explained Professor Dong Sun Park, Chair of the APEC Human Resources Development Working Group, which is administering Project DARE.
"Through greater information-sharing across the public and private sectors, we are pinpointing the competencies required to compete in an era of big data and artificial intelligence and, critically, boosting the adoption of more effective deployment methods," Professor Park continued.
Labor officials are coordinating with academic leaders and the business community to support implementation of 10 APEC Data Science and Analytics Competencies essential to prevent a highly skilled worker shortfall of up to 40 million globally by 2020.
The focus is on enabling academic institutions and training providers to optimize and align their curricula to match available jobs. Officials are drawing upon APEC Recommendations for Action and case studies shared to drive implementation during an APEC workshop in Hong Kong, China, with attention to closing the digital skills gap as artificial intelligence develops.
Examples include the successful application of early education strategies; individually adaptive, low cost artificial intelligence-based math learning platforms; workplace experience integration in high school and college science, technology, engineering and math courses; and lifelong learning instruction.
"The lack of personnel skilled in data management and use is already costing economies in the region billions in lost productivity," noted Professor Tam Kar-Yan, Dean and Chair Professor of the HKUST Business School. "Without a rapid response, things could get far more problematic for businesses and workers."
Workshop participants also identified how APEC could carry forward large-scale digital upskilling and reskilling efforts. These include creating an APEC compendium of digital skills definitions, convening an annual APEC forum to share how demand in digital skills is evolving and setting ambitious APEC goals to close the digital skills gap by 2025.
"Efforts underway in APEC to improve access to training attuned to changing skills demand are encouraging," added Clay Stobaugh of Wiley, who is helping to guide APEC Project DARE on behalf of the private sector.
"If the region's skills push translates into results at a grassroots level, it could go a long way to helping workers, particularly young people, thrive as the modern, digital economy moves into overdrive," Stobaugh concluded.
# # #
For further details, or to arrange possible interviews, please contact:
David Hendrickson +65 9137 3886 at [email protected]
Michael Chapnick +65 9647 4847 at [email protected]
More on APEC meetings, events, projects and publications can be found on www.apec.org. You can also follow APEC on Twitter and join us on Facebook, LinkedIn and Instagram.