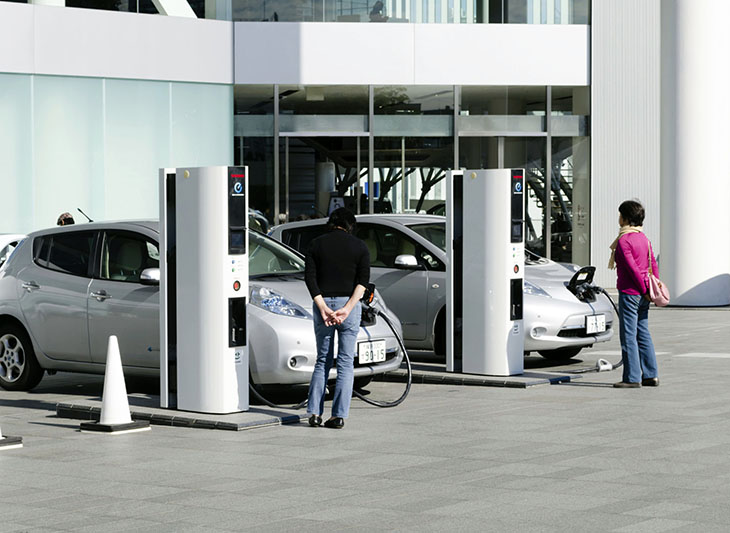 APEC Names Asia-Pacific's Top Energy Smart Innovations
Honolulu, United States, 21 December 2015
Energy officials from the 21 APEC member economies have identified innovations coming out of the Asia-Pacific that are redefining standards for clean and efficient energy use, and fueling potentially game-changing green development across the world's largest energy consuming and carbon emitting region.
Successfully adopted energy smart technologies and approaches were evaluated as part of a best practices competition administered in conjunction with a multi-year APEC Energy Smart Communities Initiative (ESCI) to promote next generation development and growth within the sector. The winners were revealed during a just concluded meeting of officials in Honolulu that helped to take the initiative forward, on the heels of the COP21 climate agreement clinched in Paris.
Winning projects were selected from more than 200 public and private sector submissions and awarded gold and silver rankings across five categories: smart transportation, buildings, grids and jobs as well as cross-cutting low carbon model towns. Their mechanics will be disseminated via the ESCI Knowledge Sharing Platform to provide a blueprint for comparable projects among APEC economies and move APEC towards its shared goals of doubling their renewable energy generation by 2030 and reducing energy intensity by 45 per cent by 2035.
"New innovations and support infrastructure being developed in the Asia-Pacific are opening the door to potentially significant improvements both in the integration of clean, renewable energy sources and efficient energy use," said Dr Phyllis Genther Yoshida, Chair of the APEC Energy Working Group, which facilitates exchanges of technical information and assistance among member economies under its Energy Smart Communities Initiative and parallel best practices competition.
"Building awareness of smart energy concepts and the economic and technical capacity of the region's diverse economies to replicate them will be key to advancing sustainability within the sector and new climate objectives globally," explained Dr Genther Yoshida, who is also United States Deputy Assistant Secretary of Energy. "When there are proven real world examples to which the public and private sectors can refer, it can do a lot to boost project development."
"We welcome economies, companies and individuals to register and submit real world examples to share on the ESCI Knowledge Sharing Platform," Dr Genther Yoshida added, noting that this can be done any time at: http://esci-ksp.org/submit-your-post/
Competition submissions were assessed by a panel of officials under the APEC Energy Working Group who considered a given project's goals, implementation and outcomes. Decisions were reached based on the following scoring criteria: strategy—30 per cent; measurement—40 per cent; and performance—30 per cent. The winners are listed below:
Additional information about the 2015 APEC Energy Smart Communities Initiative Best Practices Award Competition can be found here.
# # #
For more:
Complementary measures being taken forward by APEC member economies to reduce their emissions and mitigate the threat of climate change are described here.
See an infographic illustrating APEC's cross-cutting initiatives to strengthen environmental protection, climate change mitigation and sustainable development at this link.
More information on APEC member energy initiatives can be found on www.ewg.apec.org as well as at this link.
For further details, or to arrange possible media interviews, please contact:
David Hendrickson +65 9137 3886 at [email protected]
Michael Chapnick +65 9647 4847 at [email protected]
More on APEC meetings, events, projects and publications can be found on www.apec.org. You can also follow APEC on Twitter and join us on Facebook and LinkedIn.