Significant Progress Amid Persistent Barriers on Women's Economic Participation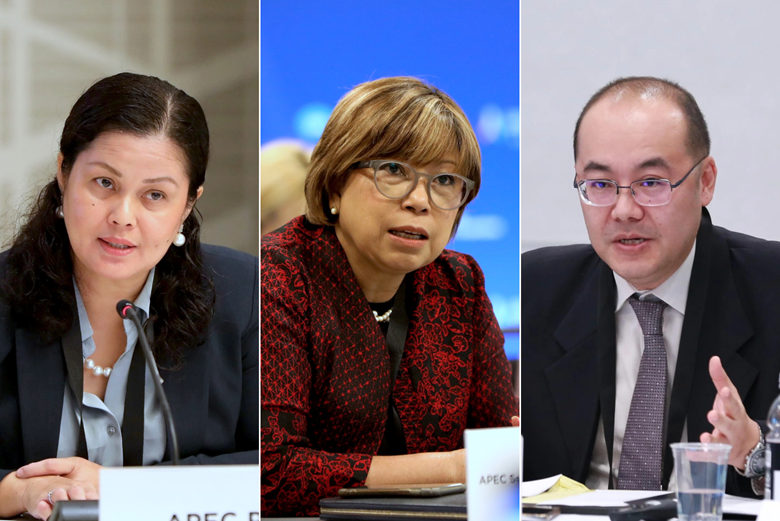 APEC member economies continue to make significant progress in key areas affecting women's economic participation, however policy, data gaps and discriminatory attitudes remain as major obstacles towards gender equality in the region, according to a new report by the APEC Policy Support Unit (PSU).
The APEC Women and the Economy Dashboard tracks recent developments in women's economic empowerment across five key areas: access to capital and assets; access to markets; skills, capacity building and health; leadership, voice and agency; and innovation and technology.
"What gets measured gets done, and this dashboard provides us with a valuable tool that helps measure progress in women's economic empowerment," said Dr Rebecca Sta Maria, Executive Director of the APEC Secretariat.
This is the first edition of the dashboard with data after the start of the pandemic, which allows comparing the conditions that women are currently facing with the situation prior to COVID-19. For example, 64 percent of women in APEC used mobile phones or the internet to buy something online in 2021, a jump of 23 percentage points from the levels found in 2017.
In addition, the proportion of women who have made or received digital payments in 2021 jumped to 77 percent from 63 percent in 2017.
"Aside from the disproportionate impact COVID-19 has brought especially to women, the pandemic has also accelerated the shift to digitalization, which encouraged women to adopt digital financial services" said Carlos Kuriyama, Director of the PSU.
"As a result, women's access to finance and credit has improved considerably, with more women in the region having formal financial and mobile money accounts," Kuriyama added.
Alongside improved access to digital financial services, the report notes that there are now 14 economies that provide at least 14 weeks of paid maternity leave while 11 economies granted paid parental leave in 2022, a significant improvement from single-digit levels in 2008. However, the gap in wages between women and men persists, with women receiving only 70 percent of men's remuneration.
"This data shows us the importance of having laws that mandate equal pay for women and men doing work of equal value, as it will significantly support efforts towards gender equality in wages, motivating women to enter and stay in the workforce" said Rhea C. Hernando, PSU Senior Researcher, pointing that only 11 economies have approved such law in 2022, a small increase from eight economies almost 15 years ago.
While APEC as a whole promotes women's agency and entrepreneurship, the region still lags behind in terms of women's representation in leadership positions. Only 27 percent of seats in parliaments and ministerial positions were held by women in 2022 and this is already the highest level reached so far.
"The underrepresentation of women in leadership roles has remained a glaring issue in both the public and private sectors," Dr Sta Maria added. "APEC still has a long way to go to achieve gender equality in political decision-making."
"I would like to underline that aside from policy gaps, data gaps remain," Dr Sta Maria concluded. "Generating sex-disaggregated data is key to better-informed and well-targeted tailored policy interventions."
The dashboard recommended several approaches that economies could adopt to end discrimination based on sex, including incorporating gender equality in education curriculums to guide mindsets of girls and boys from a young age, and eliminating harmful gender stereotypes that limit women's potential, productivity and progress.
Implementing policies and practices in the workplace that promote equal opportunities for women in recruitment, training and promotion, ensuring equal wages for women and men doing work of equal value, as well as enforcing existing laws to reduce sex-based discrimination in access to education, employment, and finance and credit, are just some of the actions that APEC economies need to do today to accelerate the journey towards equality between women and men, consistent with their commitment to the La Serena Roadmap.
To read the full report of The APEC Women and the Economy Dashboard 2023 visit this link


To view the infographic "Women in 2023: Access and Opportunities" visit this link
For further details, please contact:
Masyitha Baziad +65 9751 2146 at [email protected]
Michael Chapnick +65 9647 4847 at [email protected]