APEC Boosts Digital, Environmental Education and Training to Secure Future Jobs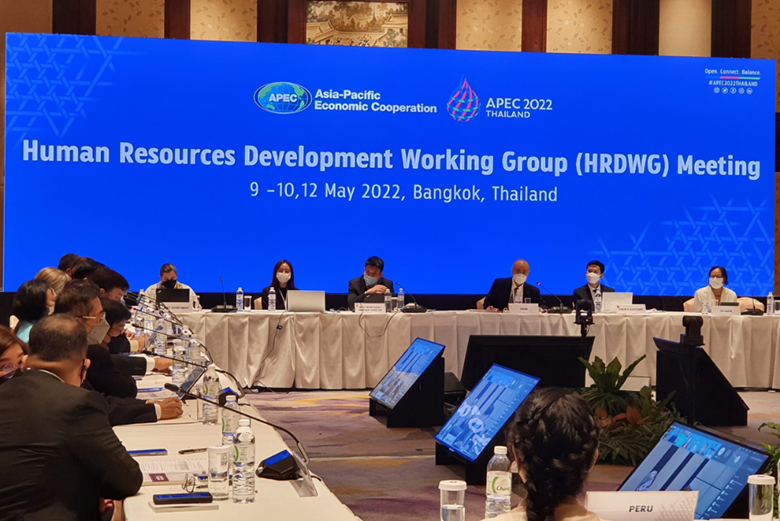 Education and human resource development officials and experts from 21 APEC member economies are pressing for more coordinated digital and environment-related training and education in the region to equip people, especially youth, for the jobs of the future.
Employment in the services sector, industry (including manufacturing and construction), as well as agriculture was estimated to have decreased by 1.5 percent, 5.7 percent and 2.6 percent respectively in 2020. Jobs losses due to COVID-19 hit the younger generation especially hard, with an 8.7 percent decline in youth employment in 2020.
"Success for APEC is not only about trade and investment; a success for APEC should include improved and strong human resources development, including education, capacity building and labor and social protection," said Professor Dong Sun Park, Lead Shepherd of the APEC Human Resources Development Working Group.
The group has identified trends that have shaped the future of work since 2020 and has shifted its policy direction this year towards shaping smart citizens with digitalization and eco-friendly awareness. This shift aligns with APEC's Putrajaya Vision in which new economic drivers were set for the next 20 years.
"Technology and the environment will be key economic drivers in the post-pandemic world. We need to ensure our people, especially the young generation, are fully equipped with the skills and competencies of the future," Professor Park added.
In their four-day meeting in Bangkok, the Human Resources Working Group laid out strategies and policy actions to enhance the education agenda in APEC. This included cross-border education and academic mobility, qualifications frameworks, skills recognition and technical and vocational education and training, education innovation, as well as 21st century competencies and structural education reform, among many others.
Fostering strong, flexible, inclusive and resilient labor markets is also important in assuring jobs, especially in a rapidly changing work environment. Policies covering labor mobility, as well as expanding social protection and safety nets will become even more crucial for future jobs. These policies would extend to women, youth and people with disabilities.
The meeting also heard from a youth representative from Chulalongkorn University who recommended that APEC further advance school curricula, engage scientists and experts in designing the curricula, mandate youth advisory committees for policymaking, as well as boost practical measures on sustainability.
"Human resource development has become an increasingly important element of APEC to promote the well-being of our people and achieve sustainable and inclusive economic growth in the region," said Duriya Amatavivat, co-chair of the APEC Human Resources Development Working Group.
Duriya, who is also a Senior Advisor to the Office of the Permanent Secretary in Thailand's Ministry of Education, reiterated Thailand's commitment to promoting skills development for empowerment and employability, as well as to facilitate a smooth transition to a digital, green economy, and sustainable societies.
"This can help us in advancing global efforts to address all environmental challenges, including climate change, extreme weather and natural disasters for a sustainable future," she said.
By focusing on digitalization and the environment, member economies can empower learners to adapt and retain employment, as well as encourage innovation to generate sustainable and inclusive growth.

For further details, please contact:
Masyitha Baziad +65 9751 2146 at [email protected]
Michael Chapnick +65 9647 4847 at [email protected]