Investing in Digital Upskilling and Reskilling of APEC's Workforce is Critical: Report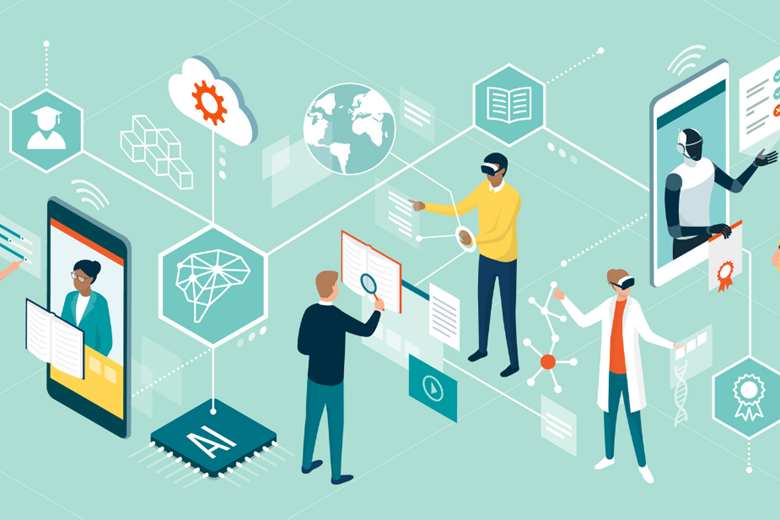 Hiring workers with digital skills has grown substantially in the last three years across the APEC region, according to a recent report highlighting the gap between workforce supply and demand and emphasizing the urgent need for member economies to invest in digital upskilling and reskilling of their workforces.
Research by LinkedIn and Burning Glass Technologies in the APEC Closing the Digital Skills Gap Report - Trends and Insights finds that the digital hiring rate across the region increased three-fold between 2016 and 2019.
While the COVID-19 pandemic has led to a hiring slowdown in the first quarter of 2020, the report sees continued strong demand for digital talent, with a greater than one-fold increase in March 2020 as compared to the previous year.
"Digitalization offers us many opportunities and challenges, the most pressing one is to address and manage the discrepancy between industry and education and training systems, where the former moves and innovates a lot faster than the latter," said Professor Park Dong Sun, the chair of APEC Human Resources and Development Working Group.
"COVID-19 has accelerated digital transformation and adoption in almost all aspects of our lives, it is extremely critical for policymakers to look into measures to support the upskilling and reskilling of our workforce," Park added.
Read: APEC Closing the Digital Skills Gap Report - Trends and Insights
The report stresses the importance of reskilling workers in the wake of the COVID-19 pandemic as many are looking for new opportunities, and it is "necessary to have at least baseline digital skills." It is also critical to equip new workers with digital skills so they can thrive in the workforce.
Moreover, as businesses are forced to adjust to a more digital work environment, workers may need to expand their skillset to be able to work efficiently and effectively from home or other locations.
In addition to efforts to measure the digital skills gap, the initiative also announced the finalization of a digital readiness checklist designed to help APEC governments, employers, and academia understand their levels of preparedness for jobs in the digital age and to support their efforts to upskill and reskill workers amidst COVID-19.
"Digital skills and remote work have become critical to retaining employment and to economic survival, with occupations requiring higher levels of digital skills more likely to offer remote work opportunities during these challenging times," explained Andrew Tein of Wiley, co-chair of the APEC Closing the Digital Skills Gap Forum.
The COVID-19 pandemic has also exposed the risks for those whose jobs are least digital, such as workers in the front-line service sector. As these least digital jobs are also least open to remote work, workers in this sector are negatively affected. This dichotomy may deepen inequality if they do not have the necessary digital skills to transition to other jobs.
"We must come together to prepare the current and next generation of workers to have the digital skills necessary to succeed in the new economy," said Jennifer Thornton of the Business-Higher Education Forum and the co-chair of the APEC Closing the Digital Skills Gap Forum. "A skilled workforce is key to our continued success and to increasing opportunity across APEC economies," she concluded.
For more information about the APEC Closing the Digital Skills Gap Initiative visit this page
For further details, please contact:
Masyitha Baziad +65 9751 2146 at [email protected]
Michael Chapnick +65 9647 4847 at [email protected]