Help Women Farmers and Fishers to Grow to Boost APEC Growth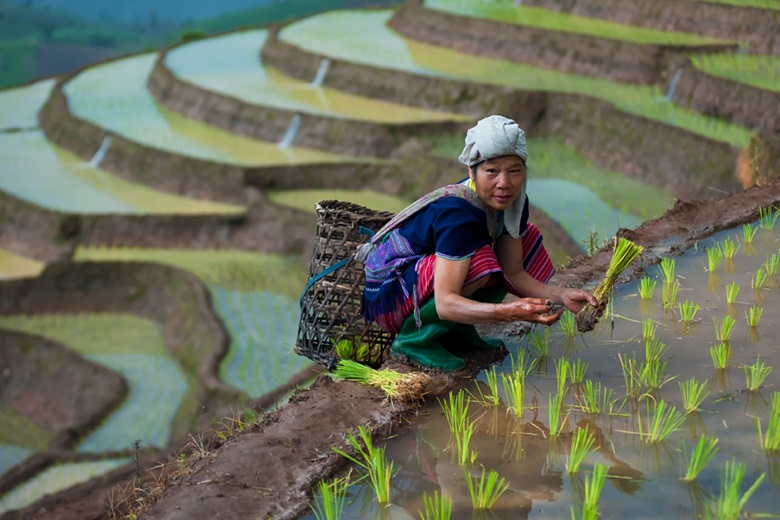 What
Officials from agriculture and fisheries ministries, as well as from non-government bodies in APEC, are working to identify solutions that may improve opportunities for women in agriculture and fisheries, including aquaculture. In some APEC economies, rural women make up half or more of the work force for primary industries such as agriculture and fisheries. Yet they have low access to the education, training, and capital that are necessary to boost their earning potential. Stronger economic empowerment for women is a key priority for host economy Chile.
Participants of the workshop, held during APEC's Food Security Week in Puerto Varas, Chile, proposed programs that authorities can initiate to help women farmers and fishers. Recommendations include financial literacy programs, mentoring opportunities, and improving access to capital, markets, and technology. Currently, more than 60 percent of women entrepreneurs in farming and fisheries use their household savings for capital.
As women are often the primary caretakers of children, workshop participants also recommend policy reforms to improve affordable access to childcare. In general, updating constraining regulations can help women entrepreneurs to grow their businesses.
Why
In emerging APEC economies, women – who comprise the bulk of farmers in some communities – are key to agricultural productivity. Forum participants urged economies to address regulatory and societal constraints facing women, such as limited access to finance. According to the World Bank, easing of these constraints can boost the yields of women-run farms by 20 to 30 per cent, and higher farm-level output can improve overall agricultural output in developing economies by up to 4 per cent. Women in fisheries face similar opportunities.
Takeaway
Regina Nukundj, Chief Livestock Officer at Papua New Guinea's Department of Agriculture and Livestock, initiated the project after observing that discussions of food security refer to women's participation in the agriculture and fisheries sector only sparingly. Nukundj sees an opportunity to remind government leaders that helping women entrepreneurs will boost economic growth. Advocacy amongst regional decision-makers, she said, would help advocacy with local decision-makers. "Let's look at this from the higher level so that we can take it back to the domestic level," said Nukundj, the project's overseer.
Nukundj hopes that emerging economies will work alongside developed economies to step up advocacy. "We still have some ways to go to make women's voice in emerging economies be heard," explained Nukundj.
For more information on the APEC Policy Partnership for Food Security, the hosts of APEC Food Security Week, visit here.
# # #
For further details, please contact:
Dini Sari Djalal (in Puerto Varas, Chile) +65 9137 3886 at [email protected]
Michael Chapnick +65 9647 4847 at [email protected]
More on APEC meetings, events, projects and publications can be found on www.apec.org. You can also follow APEC on Twitter and join us on Facebook, LinkedIn.