APEC Modernizes Anti-Corruption Controls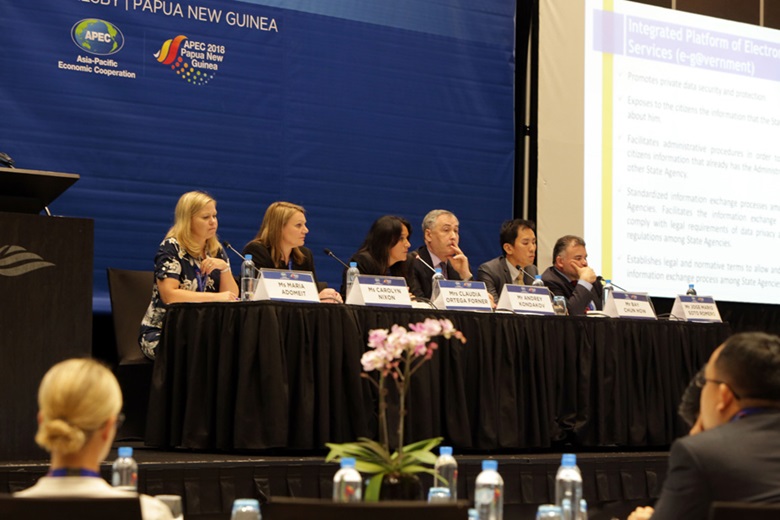 Anti-corruption and law enforcement officials from the APEC member economies are recalibrating their efforts to safeguard businesses and livelihoods in the Asia-Pacific against wrongdoing.
Officials built momentum for innovative checks on bribery and corruption during policy consultations in Port Moresby, fleshing out preventative measures for the changing technological landscape and ways to fast track their adoption in the region.
"The challenge for our economies now is not necessarily how resilient we are to the effects of corruption," explained Dr Lawrence Kalinoe OBE, Acting Secretary for Justice in Papua New Guinea's Department of Justice and Attorney General. "The challenge is how resilient our systems are to prevent corruption."
"We are stepping up coordination in APEC to facilitate newer, better ways to deter corrupt practices, not just react to them," added Roselyn Gwaibo, Chair of the APEC Anti-Corruption and Transparency Working Group. "Our aim is to close conduits for abuse that impede vital services, harm the environment and undermine prosperity in each of our economies."
The focus is on capturing and assessing data to improve transparency, the identification of conflicts of interest and preemption of misdeeds within government and the private sector. Examples range from online reporting of human resources, asset, travel and procurement information that is readily available to the public to secure whistleblowing channels.
"New mobile and digital technologies are making it easier than ever to collect, scrutinize and share information that could raise corruption red flags," noted Claudia Ortega Forner of the Public Prosecutor's Office in Chile.
"If there is cause for concern, the deployment of innovative disclosure mechanisms can increase the likelihood that it will be detected and addressed more quickly," Ortega Forner continued. "Getting a handle on corruption before it unfolds is imperative to ensuring well-functioning institutions and re-building public trust in them."
The progress of APEC's push to optimize corruption controls could in turn significantly boost business conditions in the region, reducing transaction touch points and exchanges of cash that hinder efficiency, invite crimes of opportunity and elevate risk.
It is also turning attention in APEC to the need to keep pace with the increasing sophistication of fraud that may exploit the rise of innovations such as online payment systems, secure transaction records, or blockchain, and crypto currencies.
"Advances in digital data capture and automated transactional analysis can be powerful weapons in the fight against corruption, for example, in the early identification of money laundering and other illicit transactions put through the financial system," said David Wilson, Chief Risk Officer of Australia New Zealand Banking Group in Papua New Guinea.
"When there is integrity in markets, it improves their attractiveness to business and that drives trade, investment, and promotes job creation and sustainable growth," concluded Wilson. "Technology investment is important to the success of anti-corruption reforms. APEC is encouraged to look at opportunities where advances in technology can support these goals."
# # #
For further details, or to arrange possible media interviews, please contact:
David Hendrickson (in Port Moresby) +65 9137 3886 at [email protected]
Michael Chapnick +65 9647 4847 at [email protected]
More on APEC meetings, events, projects and publications can be found on www.apec.org. You can also follow APEC on Twitter and join us on Facebook, LinkedIn and Instagram.