APEC Regulatory Solution Enhances Chemical Safety, Trade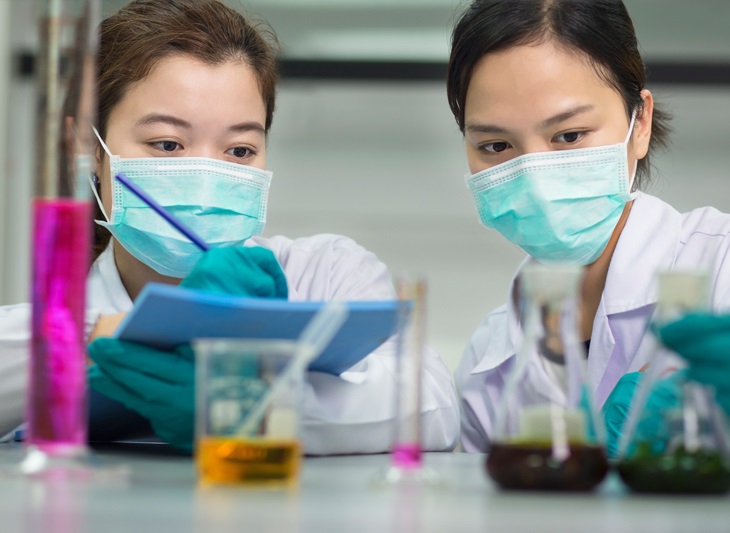 Trade officials from APEC member economies have teamed up with the private sector to introduce a ground-breaking policy tool for improving the safe, sustainable growth of the chemical industry.
With the help of new APEC regulatory best practice guidelines, it will now be easier than ever for governments to modernize their supervisory regimes needed to accommodate innovation and increasing market demand in the world's largest chemical trading region.
"Through data and experience-sharing, we have identified a set of clear and proven steps for strengthening the management and development of chemicals and chemical regulation in the Asia-Pacific," explained Bryant Trick, Public Sector Co-Chair of the APEC Chemical Dialogue, which led the initiative.
"The adoption of good regulatory practices in the region will boost environmental protection and public health while facilitating next generation technologies that can support greater trade and growth," explained Trick, who is also Deputy Assistant United States Trade Representative.
The Asia-Pacific accounts for 27 per cent of global chemical exports, valued at about half a trillion dollars annually and making it a key economic building block for APEC economies.
"The production, trade, use, recycling and disposal of chemicals is on the rise across the reigon," noted Dr Fumiaki Shono, Industry Co-Chair of the APEC Chemical Dialogue and Executive Director of the Japan Chemical Industry Association.
"APEC's regulatory guidelines promote the application of best practices that can mitigate business uncertainties and reduce costs that allow for greater innovation along supply chains," he noted. "Safer and more accessible technologies are key to maximizing the economic and socially transformative potential of the industry."
The guidelines are contained in the APEC Best Practice in Chemical Regulation Checklist. They are moreover underpinned by principles which state that regulations and decisions by their administering bodies should:
Be the minimum required to achieve their stated objectives;
Adopt a risk management approach to developing and administering regulation;
Minimize unnecessary impact on competition;
Utilize international standards as appropriate;
Not restrict international trade flows;
Be developed in consultation with stakeholders, subject to public review and comment and periodic review;
Be flexible, not prescriptive, and be compatible with the business operating environment;
Be science based; and
Have a clear delineation of regulatory responsibilities and effective and transparent accountability mechanisms.
Although designed for chemical products, the guidelines are applicable to related areas of trade and underscore the importance of considering a minimal, effective regulation approach early in the policy development process.
The APEC Best Practice in Chemical Regulation Checklist can be found here.
# # #
For further details, or to arrange possible media interviews, please contact:
David Hendrickson +65 9137 3886 at [email protected]
Michael Chapnick +65 9647 4847 at [email protected]
More on APEC meetings, events, projects and publications can be found on www.apec.org. You can also follow APEC on Twitter and join us on Facebook and LinkedIn.