Abaya: Innovation to Improve Transportation's Efficiency and Effectiveness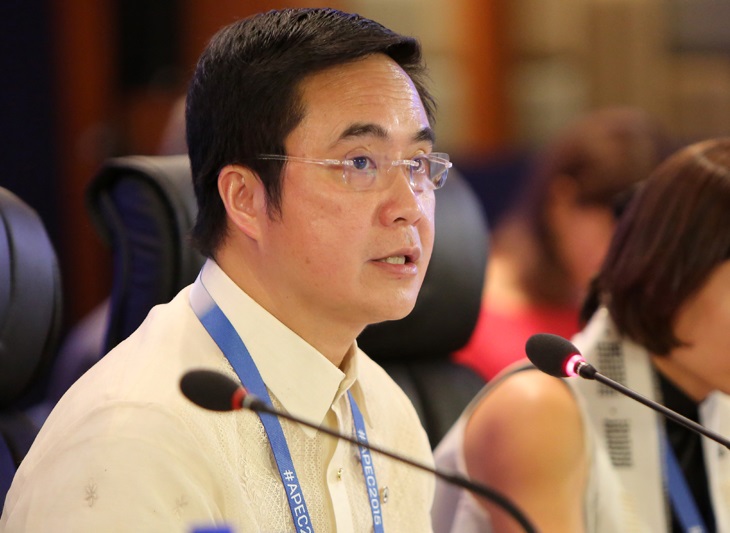 "Innovation in regional transportation systems should address the evolving challenges encountered in transport sector and further improve the efficiency and effectiveness of operations," said Philippine Transportation and Communications Secretary Joseph Emilio Aguinaldo Abaya on Friday.
Abaya made this announcement to transportation ministers who met in Cebu, the Philippines at the 9th APEC Transportation Ministerial Meeting to address vital topics relevant to the support of region's growth to create greater prosperity to the people in the region.
Under the theme, theme "Driving Economic Growth: Inclusive Mobility and Sustainable Transport Systems," Ministers took note of the emphasis given to ensure that transportation services and facilities are accessible and convenient to the public, while remaining reliable and resilient in the face of disasters and environmental and resource constraints.
"Advancing inclusive mobility means addressing the transportation requirements of all, especially those in vulnerable sectors of our society--the persons with disability, women, children, and the elderly," said Abaya.
"Improving mobility translates to increased productivity which helps accelerate economic progress. Inclusive mobility would meant that everyone's needs are incorporated in the transport plans, programs, activities, projects of all economies throughout the region," he continued. "Today, we'll be discussing how we can make sure that transportation systems are responsive to these needs."
Abaya said that ministers will also discuss the need to develop sustainable transportation systems that would support the continuous flow of passengers and goods.
"We have chosen to highlight the enhancement of transportation safety and security, investment in resilient infrastructure, and the promotion of green technology," he explained.
"We shall explore some of these innovations, particularly instructive technologies in data applications and intelligent transportation systems."
Ministers heard from civil society and the private sector to provide new perspectives on transport issues and enrich their discussions on both the ministerial and working group plans.
# # #
For further details, or to arrange possible media interviews, please contact:
Ma. Lizbeth S. B. Edra +65 9452 8344 at [email protected]
Michael Chapnick +65 9647 4847 at [email protected]
More on APEC meetings, events, projects and publications can be found on www.apec.org. You can also follow APEC on Twitter and join us on Facebook and LinkedIn.