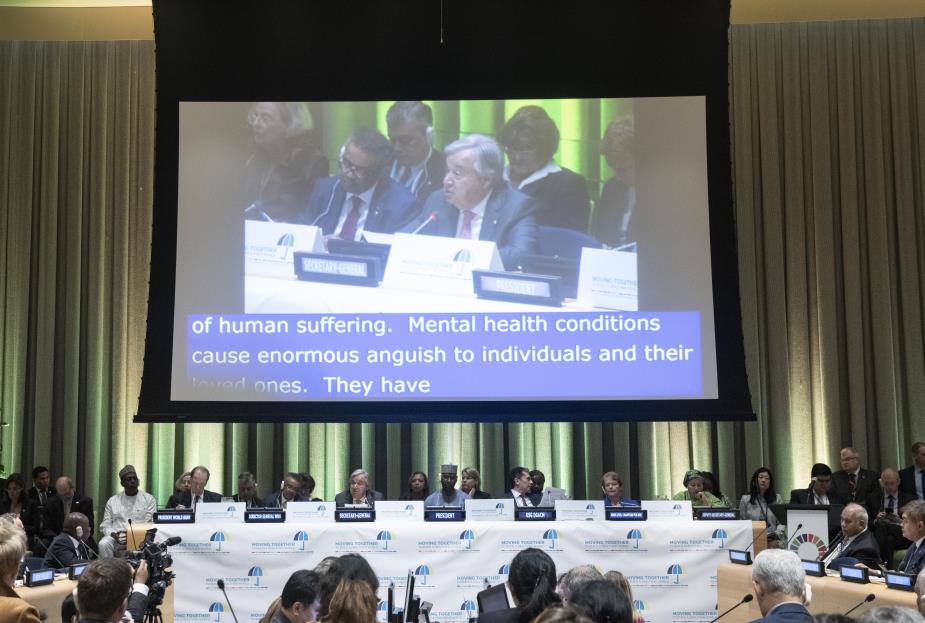 Promoting Universal Health Coverage: Sharing a Prosperous and Healthy Future
New York, United States, 24 September 2019
Leaders from around the world gathered at the United Nations General Assembly in New York on 23 September for the first-ever United Nations High-Level Meeting (UNHLM) on Universal Health Coverage (UHC): Moving Together to Build a Healthier World.
As a regional forum dedicated to demonstrating the value of health to economic growth and development, the APEC Health Working Group presented a statement on UHC at the meeting, adding the Group's unique perspective to the global discussion on UHC.
UHC is vital in promoting human health and well-being, sustainable economic growth, inclusive social development, and poverty reduction. Primary Health Care (PHC) is the foundation of an effective and resilient health system and is critical to achieving UHC. Evidence shows that every USD 1 invested in PHC services has an average return or economic benefit of approximately USD 9 to USD 20.
APEC economies have made sustained and encouraging efforts to promote UHC and address health issues that threaten economic, trade, security and social developments. However, significant changes in demographic structure, economic and trade cooperation, climatic and environmental conditions are emerging in the Asia-Pacific region, with the potential to increase health threats and disease burdens.
As part of APEC's efforts to strengthen health systems to support UHC, the APEC Health Working Group presented the statement 'Promoting Universal Health Coverage: Sharing a Prosperous and Healthy Future' at the UNHLM.
The statement reaffirms the importance of achieving UHC through:
Encouraging governments to take a leadership role in promoting UHC;
Promoting people-centred, equitable, quality, reliable and efficient PHC delivery;
Increasing health investment and optimizing the allocation and utilization of health funds;
Improving equitable access to health care services and health financial risk protection;
Empowering individuals, families and communities to embrace UHC; and,
Promoting preventative health care services, including immunization across the life course.
The APEC HWG statement ''Promoting Universal Health Coverage: Sharing a Prosperous and Healthy Future'' can be found here.
For more information on the Health Working Group, please visit here.
# # #
For further details, please contact:
Dini Sari Djalal +65 9137 3886 at [email protected]
Michael Chapnick +65 9647 4847 at [email protected]
More on APEC meetings, events, projects and publications can be found on www.apec.org. You can also follow APEC on Twitter and join us on Facebook, LinkedIn