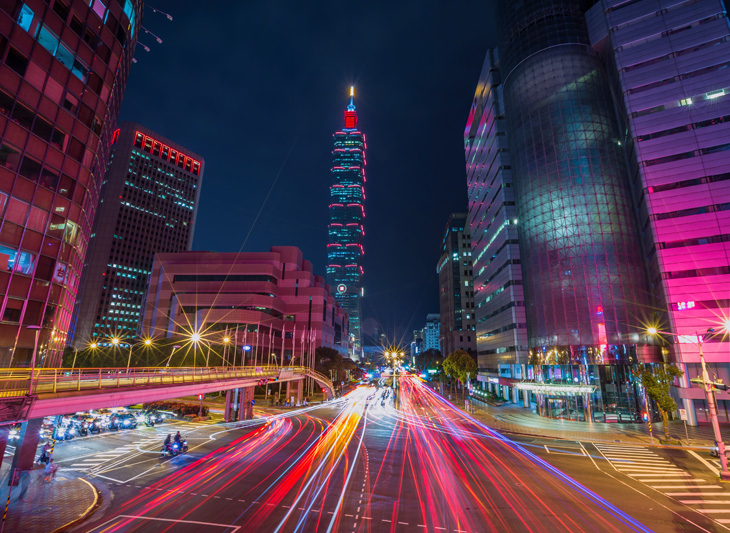 APEC Embarks on Global Lighting Challenge
Taichung City, Chinese Taipei, 08 April 2016
Energy officials from the 21 APEC member economies have endorsed a new global target for deploying 10 billion high-efficiency lighting products, intent on boosting trade and green growth in the world's most populous region.
The ambitious target, known as the Global Lighting Challenge, was introduced during the COP21 climate talks in Paris last December. It builds on complementary, market-based measures being advanced by APEC economies to reduce their energy intensity by 45 per cent by 2035 and lower their carbon emissions to fight climate change. Energy officials and experts will convene next week in Taichung City to accelerate work toward this energy intensity reduction goal.
"Lighting accounts for 15 per cent of global electricity consumption, more than the electricity generated by all the nuclear power stations in the world, and five per cent of all carbon emissions," said Dr Phyllis Yoshida, Chair of the APEC Energy Working Group, which guides policy collaboration in the region in support of clean and efficient energy development.
"A global transition to highly efficient lighting could eliminate more than 800 million metric tons of CO2 emissions, which is equivalent to displacing 684 coal-fired power plants for a year," explained Dr Yoshida, who is also a Senior Advisor at the United States Department of Energy. "The Global Lighting Challenge fits well with work in APEC on lighting standards, lighting design centers and use of light-emitting diode lamps for street lighting."
The development of efficient and affordable lighting technology has made considerable strides and offers opportunities for substantial reductions in energy consumption. It can furthermore be used to harvest solar power via light-emitting diode lamps, or LEDs, sparking the commercial market for off-grid solar lighting.
APEC's endorsement of the Global Lighting Challenge provides impetus for deeper partnership between the region's governments and the private sector to reduce barriers to the access and deployment of efficient lighting. This includes exchanges of technical expertise and capacity building assistance.
It also encourages individual APEC economies and the business community to make specific, voluntary commitments to achieve the large-scale application of energy efficient lighting. All commitments are recognized on the Global Lighting Challenge website.
"APEC economies are making real headway in their efforts to seek and deploy energy efficient lighting through collaboration on new ideas, best practices and breakthrough technologies," Dr Yoshida noted.
"The large-scale adoption of energy efficient lighting would represent a major step towards fulfilling the APEC region's energy and climate goals," she concluded.
The proliferation of green buildings, new and renewable energy technologies, and improvements in energy efficiency and conservation will be points of focus of officials in Taichung City, moving APEC towards a more sustainable and resilient regional economy. Trade Ministers from the region will separately meet in Arequipa, Peru on 17-18 May to take actions that create enabling conditions for greater progress and sustainable growth.
# # #
For more:
Read how APEC is working to bridge action on climate change and the promotion of trade and economic growth, and demonstrate their potential to become mutually reinforcing here.
Details on how APEC economies are taking advantage of low oil prices to promote fossil fuel subsidy reform and reduce emissions can be found here.
More information on APEC member energy initiatives can be found on www.ewg.apec.org as well as at this link.

For further information, or to arrange possible media interviews with APEC officials, please contact:
David Hendrickson +65 9137 3886 at [email protected]
Michael Chapnick +65 9647 4847 at [email protected]
More on APEC meetings, events, projects and publications can be found on www.apec.org. You can also follow APEC on Twitter and join us on Facebook and LinkedIn.