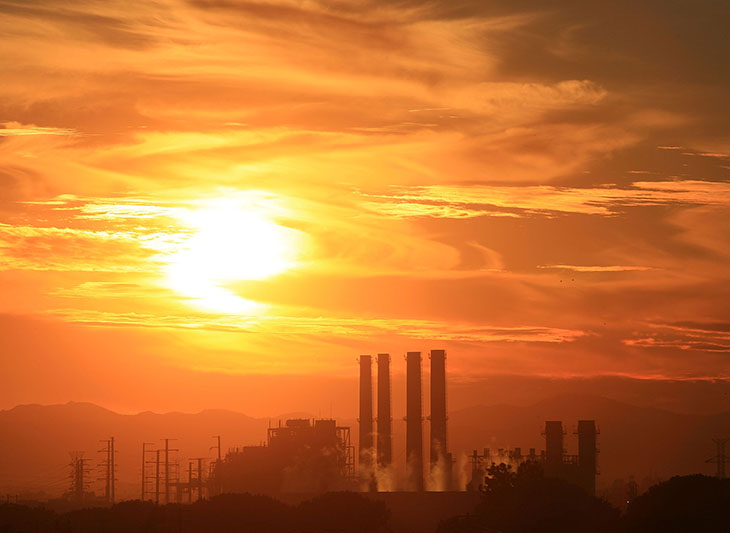 APEC Targets Climate Change Agreement, Capacity Building
Paris, France, 04 December 2015
The
21 APEC members
, the world's largest regional economic group, are firmly committed to achieving a breakthrough at the Paris Climate Conference while ramping up efforts to build economic and technical capacity across their diverse Asia-Pacific economies to reduce emissions and mitigate the escalating threat of climate change.
APEC members set the tone at the opening of the Conference of Parties, also known as COP21, by articulating their views on the elements needed to realize a breakthrough in Paris and the implementation of measures in support of its goal of avoiding more than a two degree Celsius increase in the world's average temperature compared to pre-industrial levels.
"Our collective security depends on our ability to act," declared Philippine President Benigno S. Aquino III, after hosting APEC Leaders in Manila who together called for a fair, balanced, ambitious, durable and dynamic agreement on climate change in Paris—following the China-United States climate change deal that was clinched alongside the APEC Economic Leaders' Meeting in Beijing in 2014. "The real challenge begins with an accounting of capacities: How do we ask everyone to contribute, and how do we ask those with more to help out those with less."
APEC economies account for about three billion people, half of global trade, 60 per cent of total GDP and much of the world's growth. They also experience more than 70 per cent of all natural disasters and incurred over USD 100 billion annually in related losses over the last decade, exacerbated by the rising frequency and severity of disasters due to climate change.
To mitigate this risk, the region's Leaders have committed APEC member economies to double their renewable energy use by 2030 compared to 2010 levels—it currently accounts for about ten per cent of their energy mix. They have furthermore committed APEC members to reduce their aggregate energy intensity by 45 per cent, facilitated by improved energy efficiency, by 2045.
Overall, APEC economies account for 55 per cent of energy production and 60 per cent of energy consumption globally. APEC also includes seven of the top ten greenhouse gas emitters who together produce around 70 per cent of the world's total, according to the World Resources Institute.
"We are very proud that since COP20 we have contributed to laying the foundations of what will be, we are sure, the crucial Paris Agreement," said Peru President Ollanta Humala, host of the preceding climate conference in Lima — where APEC Senior Officials will meet next week to flesh out member economies' priorities for greater joint action during Peru's year as APEC 2016 chair. "Of course, this must be balanced and must put in practice a real domestic and international cooperation action process to improve climate adjustment and global resilience."
As negotiators work to reach a deal in Paris, APEC members are fast approaching their year-end deadline to reduce their tariffs to five per cent or less on 54 environmental goods like solar panels, wind turbines and air pollution control equipment, which could enhance their accessibility and offer momentum to the Environmental Goods Agreement talks under the World Trade Organization.
APEC members are also poised to step up their efforts to develop, test and deploy new technologies and approaches for bolstering their renewable energy, efficiency and emissions reduction capacity. Focus is on the promotion of next generation transport, building and grid development as well as green industries, jobs and public consumption under a multi-year APEC Energy Smart Communities Initiative. A growing network of APEC Low Carbon Model Towns is serving as a real world testing ground, with feasibility studies of carbon-reducing measures being piloted set to move forward.
At the same time, APEC members will seek to take new steps towards their goal of increasing forest cover between them by at least 20 million hectares by 2020, promote sustainable forest management, conservation and rehabilitation, and combat illegal logging and associated trade. Additional focus is on advancing initiatives to deal with the increased risk of disasters such as typhoons, flooding and drought as temperatures swing and limit their impact on communities and supply chains critical to trade, jobs and growth, including vulnerable small businesses.
# # #
For more:
New cutting-edge measures being taken forward by APEC member economies to build energy smart, low carbon emitting cities and fight climate change are detailed here.
See an infographic illustrating APEC's cross-cutting initiatives to strengthen environmental protection, climate change mitigation and sustainable development here.
More information on APEC member energy initiatives can be found on www.ewg.apec.org as well as at this link.
For further details, or to arrange possible media interviews with APEC officials, please contact:
David Hendrickson +65 9137 3886 at [email protected]
Michael Chapnick +65 9647 4847 at [email protected]
More on APEC meetings, events, projects and publications can be found on www.apec.org. You can also follow APEC on Twitter and join us on Facebook and LinkedIn.