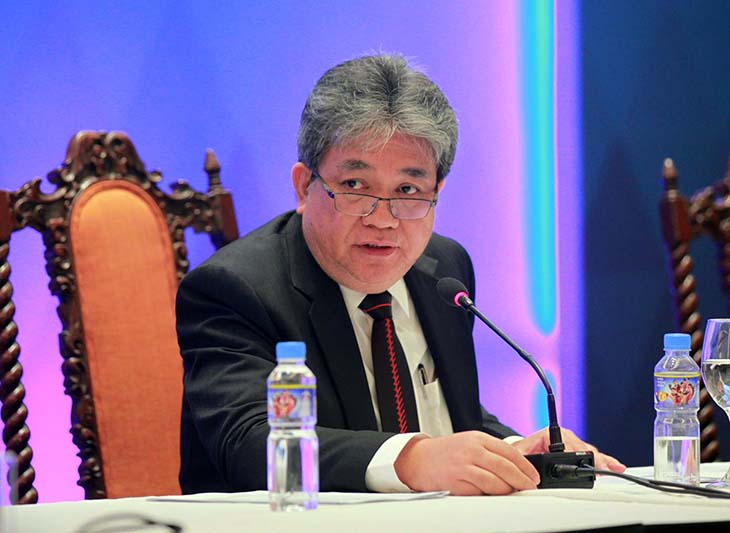 Anti-Corruption Case Sharing Accelerates Under APEC Network
Cebu, Philippines, 26 August 2015
Anti-corruption authorities and law enforcement agencies from the 21 APEC member economies have stepped up case information exchanges and begun laying a path toward greater extradition and asset recovery cooperation under a landmark APEC network.
Focal points of the APEC Network of Anti-Corruption Authorities and Law Enforcement Agencies, or ACT-NET, met in the Philippine port city of Cebu this week—convening for the first time since the network was established in Beijing last August, led by China, Indonesia and the United States, and endorsed by President Xi Jinping and fellow APEC Leaders last November.
Together, ACT-NET focal points shared information on their criminal investigation methods, specific cases and operations currently underway, and examples of mutual legal assistance. They also detailed prosecution and asset recovery cases and best practices, as well as explored areas of possible future cooperation.
An ACT-NET Course of Action on Fighting Corruption, Ensuring Transparency and Promoting Cooperation was proposed by the Philippines which chaired the ACT-NET meeting, one of a cluster of meetings here this week to strengthen the technical bandwidth of APEC members to crackdown on corruption and illicit trade.
"It is not possible to win the war against corruption without deeper collaboration," underscored Melchor Arthur H. Carandang, the Philippines' Overall Deputy Ombudsman and current ACT-NET Chair, in remarks opening the proceedings. "We need to be united and steadfast in the fight against corruption as responsible members of the international community."
"ACT-NET is facilitating increased knowledge sharing and exchanges between governments, encouraging cooperation on areas of mutual understanding, and fostering lasting partnerships," explained Carandang. "We are now pushing for a multi-sectoral approach that will further engage the private sector, civil society and our respective governments in anti-corruption initiatives."
Focal points discussed fugitive repatriation and informal international cooperation, including multilateral task forces, combating international corruption cases and cross-border law enforcement operations. Building regional capacity for asset recovery and anti-money laundering was an additional focus, detailing cases and special operations, as well as information seeking and step-by-step guides on cross-border cooperation in bribery cases.
Corruption costs economies globally more than USD2.6 trillion annually, or five per cent of total gross domestic product, according to the World Bank. It is also estimated to raise the cost of doing business by more than ten per cent.
"A balanced, vibrant and stable socio-economic environment is a prerequisite for domestic and international investments to thrive, the foundation of which is anchored on a graft-free economy and a corruption-intolerant society," concluded Carandang. "We are confident that the spirit of good governance and integrity will triumph over the forces that sow social inequities and economic disparities."
The ACT-NET secretariat tasked with centrally administering case information shared under the network will remain in Beijing until further intersessional review by focal points. The next ACT-NET meeting will take place in and be led by Peru in 2016 during its year as APEC Chair.
# # #
For more:
Additional information on APEC cooperation to strengthen anti-corruption and transparency can be found at this link.
APEC economies' anti-corruption directives are outlined in the Beijing Declaration on Fighting Corruption.
For further details, or to arrange possible media interviews with APEC officials, please contact:
David Hendrickson +65 9137 3886 at [email protected]
Michael Chapnick +65 9647 4847 at [email protected]
More on APEC meetings, events, projects and publications can be found on www.apec.org. You can also follow APEC on Twitter and join us on Facebook and LinkedIn.