APEC Calls for Energy Smart Case Submissions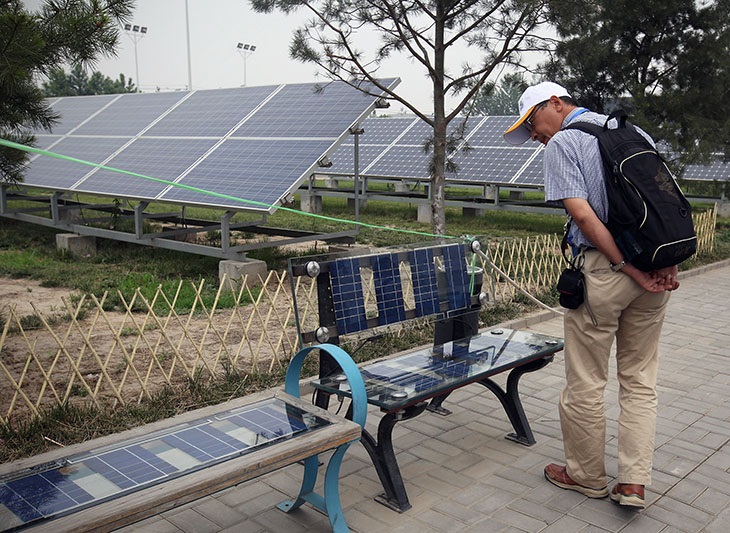 Energy officials from the 21 APEC member economies, the world's largest producers and consumers of energy, are welcoming public and private sector case submissions for the 2015 APEC Energy Smart Community Initiative Best Practice Awards.
Background
The award program spotlights successful efforts within APEC economies to promote the grassroots use of renewable energy, energy efficiency and/or the reduction of carbon emissions, in ways that are economically viable and improve job creation and growth.
It builds on APEC member collaboration to advance these priorities under the Energy Smart Community Initiative through the development and demonstration of new methodologies, technologies and applications, and by facilitating the adoption of industry best practices.
The award program is administered by the APEC Energy Working Group, the overseeing body of the Energy Smart Community Initiative and other APEC member projects within the sector. Both public and private sector entities are encouraged to apply.
Award Categories:
There are five award categories:
Smart Transport
Smart Buildings
Smart Grids
Smart Jobs and Consumers
Cross-Cutting (Community-Wide)
Deadline for Submissions: 31 July 2015
How to Apply:
Entrants should file their case submissions electronically at: http://esci-ksp.org/submit-your-post/
Evaluation of Submissions:
Case submissions will be evaluated by an expert panel selected by APEC member officials from the APEC Energy Working Group as part of a two stage process: a qualifying round and a final round.
The evaluation criteria is as follows:
Strategy (30%): innovativeness (10%), inspiration (10%), clarity (10%)
Measure (40%): practicability (10%), replicability (10%), cost-effectiveness (10%), consistency (10%)
Performance (30%): completeness (10%), verifiability (10%), impact (10%)
The finalists in each award category will be announced on 31 August 2015 and requested to submit a self-assessment statement for evaluation outlining a case's goal, implementing strategies and performance or outcomes by 20 September 2015.
Results:
The final results of the award program will be announced on 20 October 2015.
Award winners will receive a trophy issued by the APEC Energy Working Group and be invited to present their cases at a ceremony in conjunction with a meeting of the group at the end of this year, in a location to be determined.
Further Award Details and Contact:
Additional details about the APEC Energy Smart Community Initiative Best Practice Awards can be found at this link. Queries pertaining to this year's program may be directed to Ms. Wanling Wang at [email protected]. Please copy Ms. Karen Alozie at [email protected].
# # #
For more:
More information about APEC Energy Working Group activities and projects can be found on www.ewg.apec.org as well as at this link.
The Asia-Pacific's need for 21st century energy solutions is described by Thailand's Energy Minister at this link.
For further information, please contact:
David Hendrickson +65 9137 3886 at [email protected]
Michael Chapnick +65 9647 4847 at [email protected]
More on APEC meetings, events, projects and publications can be found on www.apec.org. You can also follow APEC on Twitter and join us on Facebook and LinkedIn.