Russia opens visa-free entry under APEC business travel scheme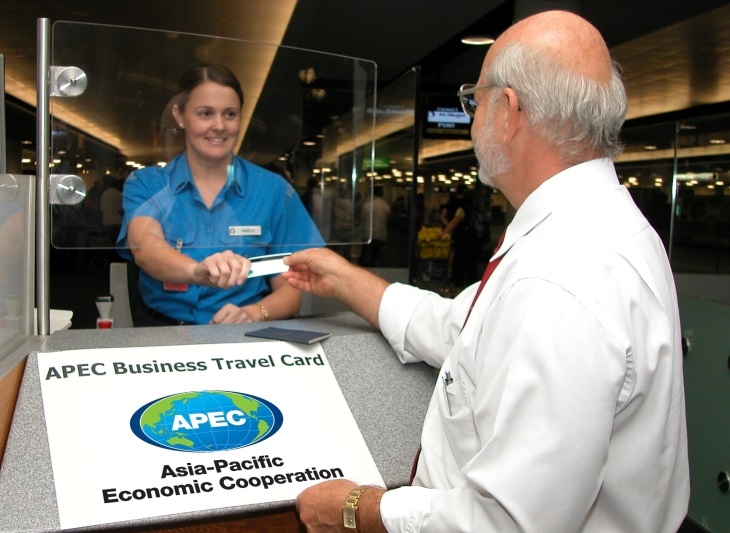 Russia has officially joined the APEC Business Travel Card scheme, allowing a greater number of businesspeople to travel faster and more easily within the Asia-Pacific region.
As a fully participating member, Russia will now permit ABTC card-holders from other APEC economies to enter its borders without a visa. Russian citizens are also eligible to apply for the card to enjoy facilitated entry into 18 other participating APEC economies without having to separately apply for visas.
The move is in accordance with a decree made by President Vladimir Putin last year when Russia hosted APEC. It announced Russia's intention to join as a full participant in the ABTC scheme.
"Those applying for APEC Business Travel Cards after 1 June 2013 will have their pre-clearance request go to Russia for consideration," explained Vladimir Kristov, a consular expert at the Foreign Affairs Ministry of Russia.
"Existing card holders or those who applied for a card before 1 June 2013 who seek pre-clearance into Russia must submit the request to their home APEC economy before it is forwarded to Russia," he added. "If approved, cardholders would require the issuance of a new card with "RUS" inscribed on the back."
Russia previously allowed cardholders express lane access at key immigration checkpoints and multiple short-term entry, as in other APEC economies which are fully participating member economies. But it did not offer a visa-free benefit.
Canada and the US remain transitional members of the ABTC scheme.
"Russia's full participation in the APEC Business Travel Card scheme is another step toward integrating our region's economies to make doing business easier and faster," said Agnieszka Holland, Convenor of the APEC Business Mobility Group which administers the ABTC scheme.
There are currently more than 120,000 active ABTC cardholders. "Business community awareness and interest in the program has grown steadily since its inception in 1997," Holland noted. "This is encouraging APEC economies to work together to expand and improve it."
The ABTC program reduces cardholders' cross-border business travel costs in the APEC region by 38 percent, according to APEC Policy Support Unit research.
Specifically, the card was found to reduce application time costs by 43.3 percent, immigration processing time costs by 52.4 percent and application fees by 27.8 percent. 91 percent of cardholders expressed overall program satisfaction.
The card is valid for three years and was equipped with security-enhancing features in 2011 to prevent alternation and counterfeiting. It is currently limited to applicants from APEC member economies.
# # #
For more information or to arrange possible interview opportunities, please contact David Hendrickson +65 9137 3886 at [email protected] or Michael Chapnick +65 9647 4847 at [email protected].
Additional details about APEC meetings, events, projects and publications can be found at www.apec.org. You can also follow APEC on Twitter and join us on Facebook.