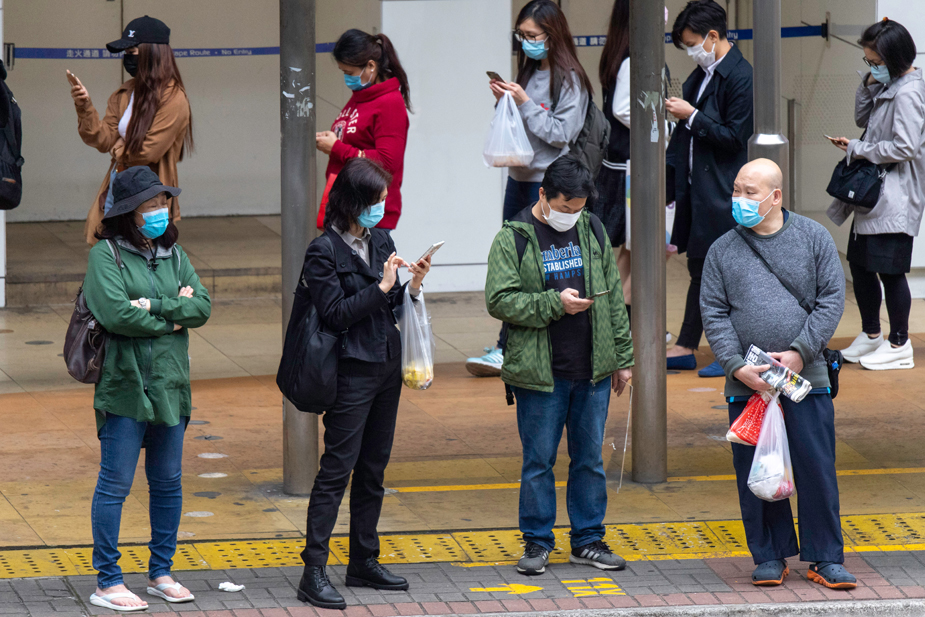 At his local food court in Malaysia, social distancing rules are clear. But when Louis Ong queues for chicken rice, he remains fearful of contracting COVID-19. For many people, venturing to public places still brings anxiety, as economies battle to halt the months-long pandemic.
"The lines (to keep people 1.5 meters apart) are drawn on the pavement but there are some people still standing closer than they should be," said Ong, a software expert. "I'm afraid of what might happen. I have elderlies, and I think a lot of people are scared."
Ong, together with his colleague, Kuala Lumpur software engineer Hoo Xing Yu, have developed a digital queuing system so customers can line up online, rather than physically wait with others outside shops, tourist attractions or other venues for entry.
The mobile application is designed to ease customer's concerns by helping them to stay safe. "By creating this product, we are hoping to inspire a wave of and increase public awareness about social distancing when they are visiting places," said 23-year-old Ong.
The online tool, called String, won the 2020 APEC App Challenge, an APEC 2020 initiative supported by the Asia Foundation and Google The pair were chosen from 91 software developers and designers from throughout the Asia-Pacific region. Finalists pitched their apps live online in early November to a judging panel of APEC policy makers, entrepreneurs and NGOs from around the region.
Tourism hit hard
This year's theme focused on the need for new digital tools to help small businesses in the tourism industry better navigate and respond to the impacts of COVID-19. Strict measures imposed to arrest the spread of the pandemic have ravaged many sectors worldwide, and tourism has been especially hard hit.
With economies closing international borders and imposing stay at home orders - efforts that saved countless lives—micro, small and medium businesses (MSMEs) have been forced to shutter, some of them for good.
"Here is an opportunity for us to tap into the talents of the community in the APEC region to use technology to facilitate recovery in this sector," said Dr Rebecca Sta Maria, APEC Secretariat Executive Director, of the App Challenge.
APEC's research arm found economic output contracted by 3.7 percent in the region in the first half of 2020, a sharp reversal from the 3.4 percent growth in the same period last year. Analysis by the APEC Policy Support Unit also showed the region is expected to contract 2.5 percent for 2020, equivalent to an output loss of around USD 1.8 trillion.
APEC Leaders said fostering development of the digital economy was crucial for building back. Supporting innovative technologies and other policy measures could open new opportunities for MSMEs, they said in a statement, after their first ever virtual annual meeting, hosted by 2020 APEC Chair Malaysia in November.
Ong said his normally bustling home of George Town on Malaysia's western island of Penang was suffering, its many attractions empty of foreign tourists. With border restrictions still in place in many economies, locals are being encouraged to visit domestic tourist sites to help small businesses. But digital innovations are often needed to encourage safety and reassure the public.
"I learnt a lot from this (App) challenge, especially the importance of user empathy, of placing myself in the shoes of these businesses and these customers, and asking 'What do they need?' We, working in the software industry, can help them get online," he said.
Vouchers and analytics
String works by customers scanning the QR Code (a bar code containing information that smart phones can read) of a tourist site or vendor they want to visit. As long as they are physically located within one kilometer of the site, they are automatically checked in.
Hoo said they can then wait safely in their car, or in a less crowded location, until they are at the head of the live queue. "For me, not standing in a queue means I can do other things, so I am also saving time," she said.
Customers can read information about the attraction or business on the app and have the chance to earn rewards such as vouchers they can use onsite. The vendor itself can use the app to monitor the queue. They can also access useful analytical information, such as numbers of people queueing each hour throughout a day.
Hoo said plenty of innovative ideas have been pursued to try and revive the tourism industry in the wake of COVID-19. Augmented reality (AG), a digital tool that can give users an interactive tour of a famous landmark or institution, is one example.
But she said research showed people still preferred "touch and feel experiences" such as eating local food and visiting sites in person. Research also showed some 40 percent of smartphones are not able to support AG because they were bought before 2018.
Building a queueing app, therefore, seemed the best way to help. String also had the potential to integrate with contact tracing apps and other digital tools developed in numerous economies that are being used to help combat the coronavirus.
"We are seeing a range of different innovations throughout the APEC region as everyone adapts to combat COVID 19. We hope we can plug into this," Ong said.
#
The 2020 APEC App Challenge is a joint initiative of APEC Malaysia 2020 and the APEC Secretariat, with support from the Asia Foundation and Google, designed to showcase proof of members' policy initiatives in practice by encouraging top developers from across the region to design mobile applications that address key agenda items.