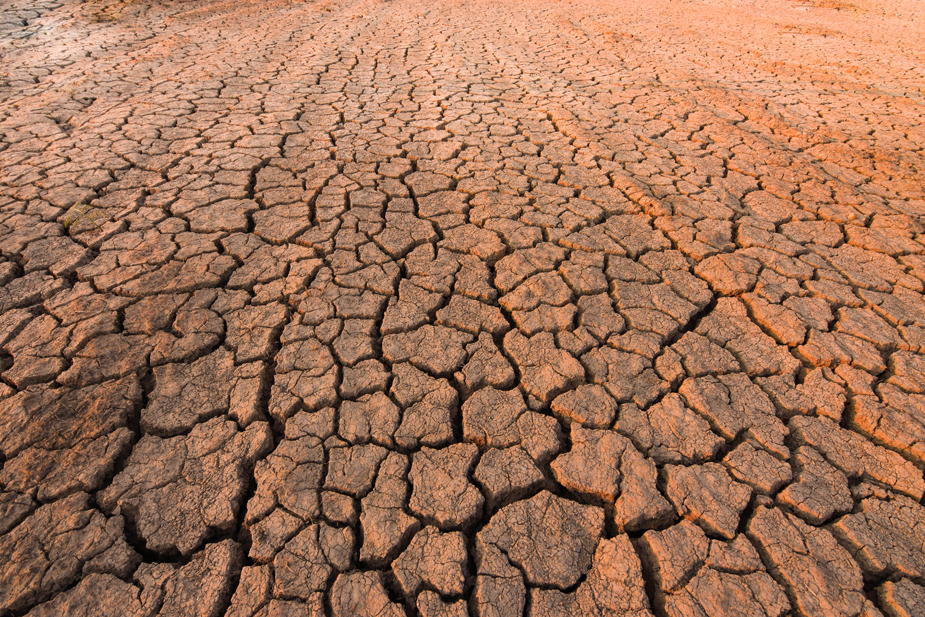 Facing Abnormal Flood Disasters: New Vision for APEC Economies
Da Nang, Viet Nam, 27 July 2011
Good morning, APEC participants, distinguished speakers, ladies and gentlemen.

Let me first begin by thanking the organizers – Viet Nam's Ministry of Foreign Affairs and Ministry of Agriculture and Rural Development – for the invitation to speak at this event. I would also like to take the opportunity to commend Viet Nam and participating APEC economies for undertaking this important, collaborative effort that advances APEC's human security agenda.

For the next two days, we will be hearing regional experts and disaster management specialists from APEC and other international organizations share their experiences in risk mitigation, flood risk assessment, and emergency response planning.

This exercise is critical for a region that comprises 52 percent of the earth's surface area and is home to 40 percent of the world's population. Furthermore, the region also experiences over 70 percent of the world's natural disasters. And over 48 million people living in the Asia-Pacific are affected by water-related hazards every year. I will repeat that statistic so that is not lost: over 48 million people are affected by disasters in the region. These figures are staggering.

But we're here today to work towards mitigating those concerns, Preparedness and training are the first lines of defense against any disaster. Addressing these issues will therefore help APEC economies, businesses and everyday citizens build their capacity to better respond to natural calamities.

___
During recent years, there has been an increasing trend of abnormal floods with higher magnitude and lower predictability bringing about more devastating damage to the region.

When Viet Nam was APEC's host economy in 2006, a few short weeks after APEC's Senior Officials concluded their meeting in mid-September here in Da Nang, the devastating Typhoon Xangsane hit the nearby city of Hue. The typhoon damaged 166,000 homes, downed numerous power lines, and flooded major streets. The area suffered an estimated US$200 million in economic losses, and the disaster claimed 26 lives.

Other catastrophes in the region – such as the 2004 Indian Ocean Tsunami, the 2008 earthquake in China's Sichuan province, the 2010 earthquake in Chile, the 2011 earthquake in New Zealand and triple-headed disasters in Japan – are critical reminders of the importance of APEC's emergency preparedness work.

More recently, Typhoon Ma-On lashed south-western Japan, injuring dozens of people and grounding over 100 flights last week. Many tropical cyclones are forming as we have entered the 2011 Pacific typhoon season. Workshops like this are timely and will no doubt help bolster the region's resilience to emergency situations. Furthermore, it is clear that these disasters are inextricably linked to the success or failure of the regional economy.

As we have witnessed, disasters that affect one member economy can have significant impacts that resonate throughout the entire region. It is therefore essential that all APEC members equip themselves with the necessary skills and knowledge to effectively respond to these unfortunate events.
__
We are positioned well for that capacity building. APEC is a forum that brings together 21 diverse economies bordering the Pacific Ocean – from North and South America, to Asia and Oceania. Established in 1989, APEC's main objective is to promote trade, investment and cooperation in the Asia-Pacific. The ultimate goal is to achieve greater prosperity in the region.

Throughout the years, APEC has been keenly focused on liberalizing and facilitating trade and investment in the region. Responding to the times, APEC has added to its original agenda priorities that address new regional challenges. These issues – including emergency preparedness, along with countering terrorism and pandemics – are not strictly economic, but can and do have serious economic and social implications.

APEC recognizes that these threats can greatly undermine its efforts to facilitate trade, raise living standards, and reduce poverty in the region. For that reason, APEC included human security in its original economic agenda. Clearly, both are complementary as human security is essential to the region's growth and prosperity. At the same time, emergency preparedness is vital to support economic development.

More notably, the notion of Secure Growth – or protecting APEC's citizens' economic and physical well-being – was enshrined in the APEC Leaders' Growth Strategy last November. Members were specifically instructed to strengthen disaster risk reduction approaches and develop mechanisms to maximize resilience in the region. These are tasks that will be undertaken in this two-day workshop. Your findings will be shared with Ministers and Leaders at the end of the year.
__
APEC has been working toward such vital solutions since 2004 when, as an immediate response to the Indian Ocean Tsunami, APEC established the Task Force for Emergency Preparedness (TFEP). Since then, numerous workshops and studies have been conducted across the region to share experiences and best practices in coping with emergency situations.

In 2009, APEC Leaders reaffirmed the importance of enhancing human security and reducing the threat of disruptions to business and trade in the Asia-Pacific region. Recognizing the importance of its work, in 2010, the Task Force was granted the status to "Working Group" giving it a long-term mandate within APEC.

Now, the APEC Emergency Preparedness Working Group is playing a more pivotal and constructive role in enabling the region to better prepare for, and respond to, emergencies. Currently, the working group is implementing projects ranging from wildfire management to precipitation forecasting. The group is also undertaking a study to help make schools in the APEC region more resilient to seismic shocks, utilizing the OECD's school earthquake safety policy. And next month in Sendai, Japan, the group will hold a workshop aimed at fostering private sector preparedness and business continuity planning. As we all know the coastal areas of Sendai suffered catastrophic damage from the Tohoku tsunami in March of this year.

Another key initiative in the area is the establishment of the APEC Climate Center in 2005. Located in Busan, Korea, this Center houses some of the region's best climate scientists and develops real-time climate data using state-of-the-art climate prediction systems. This high-cost climate information is then made readily accessible to all APEC economies.
__
APEC is taking significant steps in strengthening the capacity of individuals, businesses and the region to mitigate emergencies and disasters. It is important to note that APEC's efforts do not include deploying emergency response units, as this exceeds our mandate as a trade and investment forum. Nonetheless, we work closely with complementary organizations to learn more. For example, the ASEAN Coordinating Centre for Humanitarian Assistance is a newly established unit that facilitates cooperation and coordination on disaster management and emergency response issues.

APEC recognizes that dealing with disasters requires a coordinated and integrated response. Thus by undertaking these emergency preparedness projects, and sharing expertise and collaborating on flood disaster management issues in workshops such as this, APEC members are better protected and lives can be saved.

Through the work of APEC's Emergency Preparedness Working Group and collaboration internally within APEC and externally with other international and regional organizations – including the UN and ASEAN – APEC continues to strengthen the region's overall natural disaster management systems and enhance economies' abilities to manage the risks of floods. This will greatly benefit the people living in flood-prone areas.

Emergency preparedness will, no doubt, continue to remain at the center of APEC's human security agenda. Given the magnitude and unpredictability of recent natural catastrophes, this agenda is increasing in both urgency and seriousness. Thus, APEC's contribution grows more vital with each passing year.

I look forward to hearing about the invaluable accounts you have experienced in dealing with such crises. You will undoubtedly be sharing innovative strategies to best manage flood disasters. The citizens of all APEC economies will benefit as you help develop a new vision for the region in combating abnormal floods.

Thank you.