9th APEC Ministerial Meeting on Telecommunications and Information Industry (TELMIN9)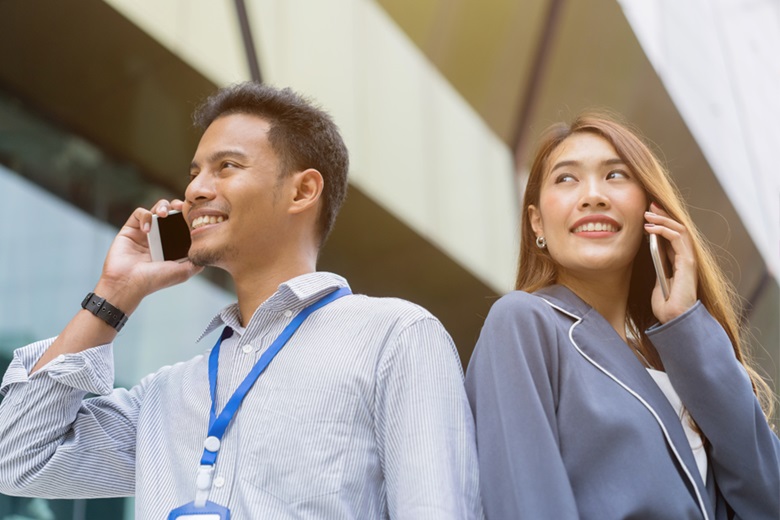 TEL Chair, Honorable Ministers, Excellencies, ladies and gentlemen, please allow me to first express my sincere appreciation to the Chair and Minister of Communications and Mass Media of the Russian Federation – Mr. Nikolay Nikiforov – for the excellent arrangements put in place to host this ministerial meeting.
May I also pay tribute to Vice-Governor Igor Metelsky and the St Petersburg government for welcoming us to this beautiful city. On behalf of the APEC Secretariat, thank you particularly for the warm and generous hospitality.
Today's meeting is both important and timely. It is important because the telecommunications and ICT sector is the foundation of a knowledge-based and innovative economy. Widespread access and use of modern information and communication technologies remain crucial drivers for further economic integration in the APEC region.
This meeting is timely because the outcomes will no doubt contribute a significant component to the APEC 2012 priority of fostering innovative growth – and the recommendations that APEC Telecommunications Ministers will set this morning will be reported to Leaders in a few short weeks.
Last year, APEC Leaders committed to take concrete steps towards achieving a seamless regional economy. ICT development, access and use is fundamental to linking our economies and markets closer together and to realizing this goal. The further implementation of the APEC Telecommunications Strategic Action Plan 2010 – 2015 prioritizes concrete initiatives such as deploying IPv6 and improving cyber security, which are critical to achieving APEC's shared ICT goals.
This morning, APEC Ministers meet under the theme, "Building confidence and security in the Use of ICT to promote economic growth and prosperity," to further advance APEC's innovative growth goals. Focusing on promoting safer and more trusted ICT environments and strengthening cooperation in the ICT sector are central to this discussion within APEC..
Indeed, the significance of the ICT sector for APEC's growth and prosperity cannot be overemphasized. Throughout the years, ICT has revolutionized the way the region's citizens communicate, do business, interact with governments, and educate and inform one another.
To accomplish this, APEC members have made considerable progress towards improving their own domestic and regional telecommunications policies and infrastructure to harness the benefits of ICT, and to enable individuals and governments to fully participate in, and benefit from, the digital economy.
It cannot be over-emphasized that the use and development of information and communication technologies, including the deployment of broadband infrastructure in the APEC region, along with encouraging the adoption of policies that foster innovative growth, is important for the region's future.
Thus far, APEC economies reported to Leaders in 2010 that they had achieved the goal of universal internet access throughout the region. Members are now focusing their efforts on achieving the goal of universal access to broadband in the APEC region by 2015 – an ambitious target set at the APEC Telecommunications Ministerial Meeting in Bangkok, Thailand in 2008 and reaffirmed by Ministers in Okinawa, Japan in 2010.
Ensuring universally accessible ICT infrastructure and services will not only contribute to bridging the digital divide, but will also help extend social and economic prosperity to all, thereby contributing significantly to inclusive growth, an attribute included in the APEC Growth Strategy agreed to by APEC Leaders in 2010.
ICT can also help effectively address global challenges in critical areas such as energy, healthcare and the environment, as well as enhance the effectiveness of emergency preparedness and raise efficiencies in public safety, transportation and education.
At this point, I would like to acknowledge the important contribution of the APEC Telecommunications and Information (TEL) Working Group and the significant progress it has made on these issues. The TEL Working Group has achieved continued progress on the Mutual Recognition Agreement for Conformity Assessment of Telecommunications Equipment (MRA-CA) which is in its 13th year of implementation. This agreement has reduced technical barriers for companies in the telecommunications sector, cut costs for consumers and businesses, and enhanced transparency throughout the region.
Furthermore, the TEL Working Group has developed a new Mutual Recognition Agreement for Equivalence of Technical Requirements (MRA-ETR) for Telecommunications Equipment. This new agreement, together with the one for conformity assessment, will further improve the trade of telecommunications equipment within the APEC region and beyond.
I look forward to the new priorities and directions that Ministers will set at this meeting, which will define new strategies of cooperation in APEC and with other multilateral organizations, governments and businesses.
Thank you.