Secretary Granholm: There is No Option but to Work Together to Save the Planet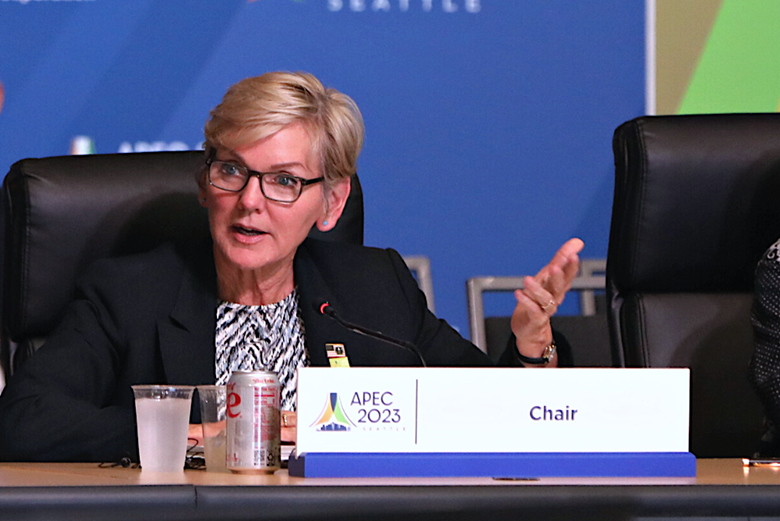 "As our energy sectors evolve, you can't just have an energy transition, it must also be just," said the United States' Secretary of Energy Jennifer M. Granholm on Tuesday.
"The bottom line is, there is no option but to work together. Our greatest challenges can be our best opportunities, and none of us is alone in this fight to save the planet."
Secretary Granholm opened the 13th APEC Energy Ministerial Meeting by exhorting her counterparts from APEC member economies to face climate change by pursuing just energy transitions.

Ministers convened in Seattle against the pressing backdrop of extreme weather events exacerbated by climate change and volatile energy markets. The last time energy ministers met was eight years ago in 2015.
"There is no rational discussion of our energy future which is not also about climate change, and there's no serious discussion about climate change which is not also about energy," Secretary Granholm added.
Secretary Granholm noted that the progress member economies have made has been significant since the time they last met, including increasing the collective renewable capacity by more than 50 percent and updating the energy security initiative to reflect the transition to modern energy systems, among others.
Secretary Granholm reminded ministers that in many ways the APEC region has come to define the world energy economy, where APEC's 21 members account for 56 percent of world energy demand, 58 percent of world energy supply, and 68 percent of electricity generated.
"Now we need to up our ambition and we need to home in on our top priorities," Secretary Granholm urged. "As energy ministers, we will not only help pave a path out of climate hazards, but also toward the opportunities at the heart of clean energy transitions."
For further details, please contact:

Masyitha Baziad +65 9751 2146 at [email protected]
Michael Chapnick +65 9647 4847 at [email protected]