Secretary Granholm's Statement on the 13th APEC Energy Ministerial Meeting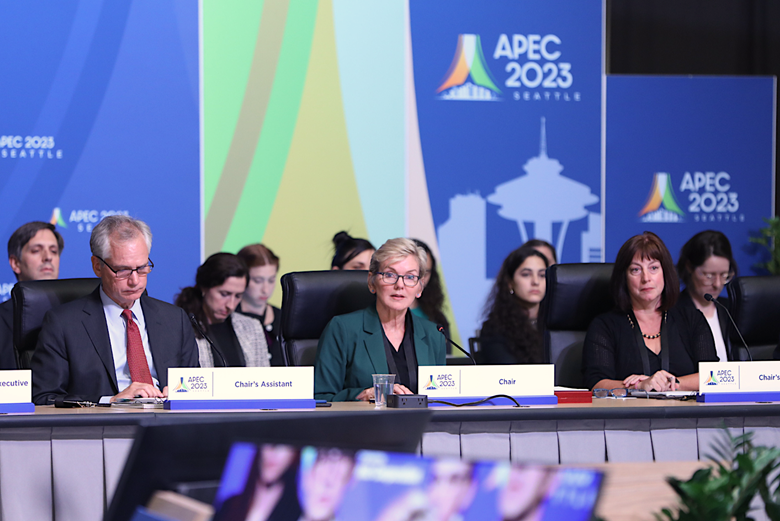 On Wednesday, Jennifer M. Granholm, the United States' Secretary of Energy shared with APEC's energy ministers a statement that reflects the outcomes of the 13th APEC Energy Ministerial Meeting, which she chaired on 15-16 August 2023.
Read the Chair's Statement
As the statement notes, ministers tasked the APEC Energy Working Group to establish a Just Energy Transition Initiative to promote efforts to accelerate energy transitions within their economies as per their domestic circumstances. They also endorsed a set of Non-Binding Just Energy Transition Principles for APEC Cooperation.
As the statement also notes, nearly all APEC economies supported a new collective aspirational goal for the power sector. In addition, the statement reflects that nearly all APEC economies supported a goal on reducing methane emissions in the fossil energy sector.
These are only several examples among a range of strong outcomes on the interrelation between energy choices and climate future, critical minerals, expansion of new and renewable energy into grids, and providing access to affordable, reliable, and sustainable energy.
For further details, please contact:

Masyitha Baziad +65 9751 2146 at [email protected]
Michael Chapnick +65 9647 4847 at [email protected]