Director Klein's Statement on the 2023 APEC Women and the Economy Forum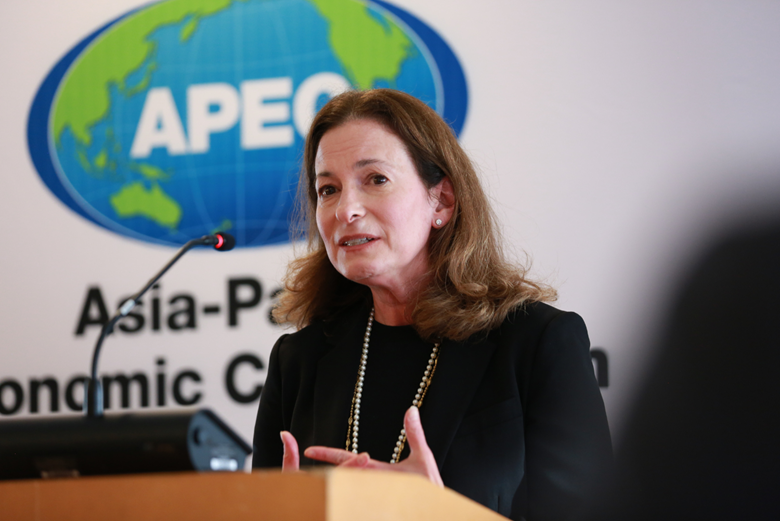 Director of the White House Gender Policy Council Jennifer Klein shared with ministers a statement that reflects the commitments and way forward for APEC to advance women's economic participation in the region.
The statement laid out the priorities discussed during the High-Level Policy Dialogue on Women and the Economy, chaired by Director Klein on Sunday in Seattle and provided policy directions for member economies to support the implementation of the La Serena Roadmap on Women and Inclusive Growth.
Through the statement, member economies reiterated their commitment to advancing women's economic participation in the region through four key areas:
Building care infrastructure
Closing the gender digital divide
Advancing gender equality in efforts to address climate change, and
Promoting gender equality in global value chains
Understanding that women and girls at all stages of life continue to undertake a disproportionate amount of paid and unpaid care work, ministers committed to creating care policies and increasing investments in care infrastructure, as well as meaningfully engaging men and boys to take equal responsibility for unpaid care and domestic work.
The statement also noted ministers' acknowledgement of the persistent disparity in access to digital tools and support for stronger policy reforms that are gender responsive and address the gender digital divide.
To read the full APEC 2023 Women and the Economy Chair's Statement, visit this page.


For further details, please contact:
Masyitha Baziad +65 9751 2146 at [email protected]
Michael Chapnick +65 9647 4847 at [email protected]