Applications Open for the 2023 APEC Healthy Women Research Prize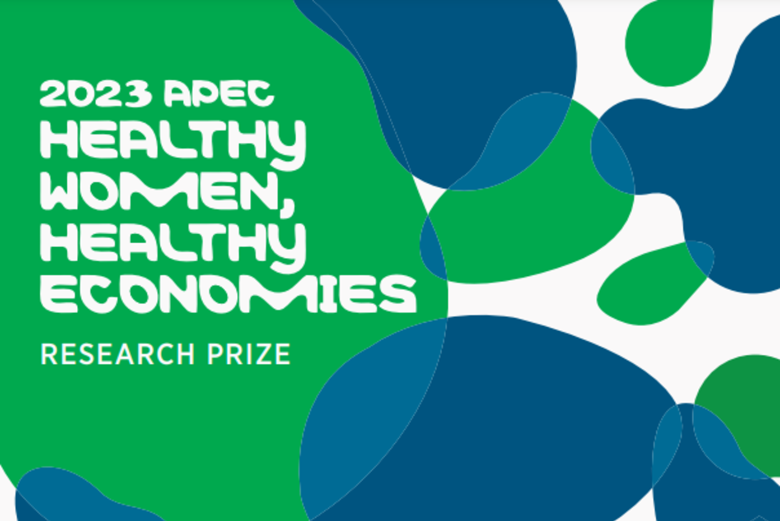 The 2023 APEC Healthy Women, Healthy Economies Research Prize (HWHE) calls for applications to showcase outstanding research seeking to improve women's health and economic participation.
Inaugurated in 2018 during Chile's hosting year of APEC and supported by Merck, the prize recognizes research that enables policymakers, business leaders and other stakeholders to shape policies that will further boost women's full economic participation.
"Building an evidence base on the reality of women's experiences with regard to their health, and how this impacts their full and equal economic participation, and assists policy makers to identify the best reforms to address health related barriers preventing the participation of women in the workforce to their optimal levels," said Chantelle Stratford, Chair of APEC's Policy Partnership on Women and the Economy.
"Understanding the interaction between these factors underpins our ability to chart an inclusive path forward through economic growth for women and men alike," Stratford added.
The annual prize aims to encourage the creation of sex-disaggregated data and gender-based research within the APEC member economies.
"As women across the world continue to bear the brunt of the pandemic's social and economic effects, more research is needed to support solutions and advancements that allow women to stay and grow in the workforce," said Dr Rebecca Sta Maria, Executive Director of the APEC Secretariat.
In 2022, the research prize was awarded to Dr Ruimin Zheng, Director of the Women's Health Care Department at China's National Center for Women and Children's Health. Her innovative study addressed the high incidence of maternal depression among women in low-income and middle-income regions.
Read: Research Addressing Postnatal Depression Wins APEC Healthy Women Prize
Dr Zheng's evidence-based strategy included recommendations such as the implementation of routine depression screenings across the entire birth process in order to reduce women's disease burden and economic loss due to depression during childbirth.
Applicants to the 2023 APEC Healthy Women, Healthy Economies Research Prize can be individuals or teams, with the stipulation that one official participant be from an APEC member economy.
Applicants do not need to come from academia, as long as the research is evidence-based and addresses at least one of the pillars outlined in the Healthy Women, Healthy Economies Policy Toolkit:
Workplace health and safety
Health awareness and access
Sexual and reproductive health
Gender-based violence
Work/life balance
The prize winner will receive USD 20,000 and may choose to present their research to APEC gender experts in the public and private sectors on the margins of the 2023 Women and the Economy Forum, hosted by the United States. Two runners-up will receive USD 5,000 each.
"When we spotlight research concerning barriers to women's economic participation as well as benefits to investing in women's health and wellbeing, we are better equipped to encourage decisionmakers and leaders across economies to adopt a gendered lens to policymaking," said Hong Chow, Executive Vice President and Head of China and International of Merck Healthcare.
"Elevating this research enables governments, industry and civil society to improve women's health so women can join, rise and thrive in the workforce," Chow concluded.
Interested candidates may access the prize application form through this link. The application deadline is Saturday, 3 June 2023.
For more information, please visit the APEC Healthy Women, Healthy Economies website or contact [email protected] with any questions.
For further details, please contact:
Masyitha Baziad +65 9751 2146 at [email protected]
Michael Chapnick +65 9647 4847 at[email protected]