APEC Reiterates Support for WTO Work on E-Commerce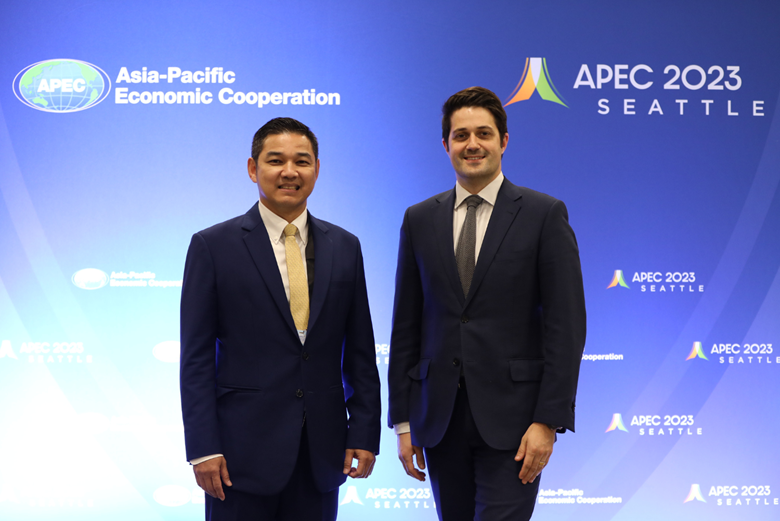 APEC expresses its support for the negotiations underway at the World Trade Organization (WTO) on the Joint Statement Initiative (JSI) on E-commerce and encourages participants to accelerate discussions towards an outcome that is balanced, inclusive and meaningful for consumers and businesses.
During the APEC Economic Leaders' Week in San Francisco, the Committee on Trade and Investment and the Digital Economy Steering Group issued a statement encouraging more WTO members to participate in the JSI on E-commerce.
"E-commerce drives economic activity and provides more opportunities for businesses and our communities to participate in global markets," said Blake Van Velden, Chair of the APEC Committee on Trade and Investment.
"This week, APEC economies highlighted the central role of digital technologies in growth, productivity, inclusion and innovation", Van Velden added. "Concluding the JSI on E-commerce negotiations this year would be a great outcome for the WTO, and our region.

A recent APEC report on the economic impact of adopting digital trade rules found that intra-regional digital trade contributed USD 2.1 trillion to economies in the APEC region, equivalent to approximately 4.1 percent of regional GDP, and supported more than 60 million jobs in 2018.
"The global pandemic has impressed upon us the benefit of, and urgent need for, global rules that support digital trade across the Asia-Pacific region, and the world," said Ekapong Rimcharone, Chair of the APEC Digital Economy Steering Group.
"We must maintain momentum as we work towards substantial conclusion of the negotiations this year, to ensure all economies can benefit from e-commerce, including our micro, small and medium-sized enterprises," Rimcharone added.
Read the full "Statement of the APEC Committee on Trade and Investment, together with the APEC Digital Economy Steering Group in support of the WTO Work Program and Joint Statement Initiative on E-commerce" in this link.

For further details, please contact:
Masyitha Baziad +65 9751 2146 at [email protected]
Michael Chapnick +65 9647 4847 at [email protected]