APEC Pursues Policies Ensuring Equal Access to Education, Training and Jobs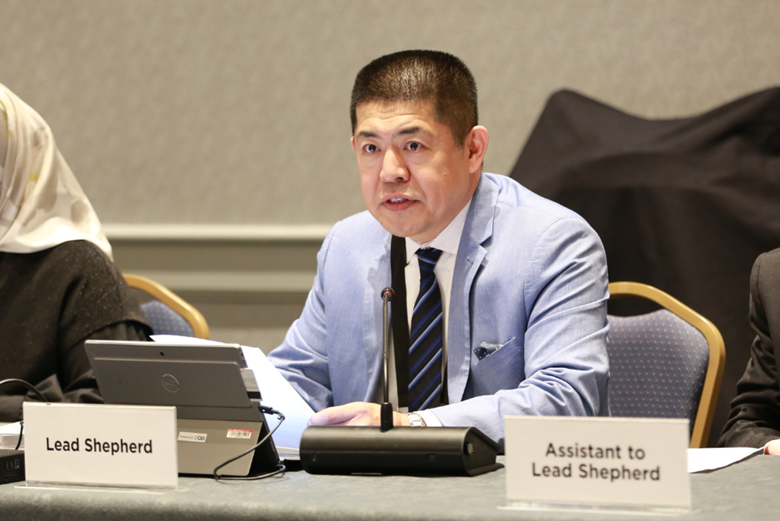 Education, labor and human resources development officials are laying the foundation for an inclusive and sustainable economy by pursuing policies that ensure all individuals in APEC have equal access to education, training and employment opportunities.
"As we embarked on this new decade, we found ourselves at a critical juncture: the pandemic has profoundly impacted education systems worldwide, underscoring the urgent need for resilient and adaptable approaches," said Zhao Li, the Lead Shepherd of the APEC Human Resources Development Working Group.
"We must prioritize the goal of ensuring equal educational opportunities for all, by not only increasing access to education but also by implementing evidence-based policies and programs that address the diverse needs of our students," Li added.
Meeting in Detroit from 16-19 May, the group which administers regional policy cooperation on education and labor issues, deliberated ways to implement the APEC Education Strategy. This includes exploring initiatives that can enhance and align competencies to the needs of individuals, societies and economies, accelerate innovation, as well as increase employability.
Officials agreed to better assess and bridge skills gaps and strengthen lifelong vocational education and training to adequately prepare the workforce for the changing world of work. They also recognized the important role of social dialogue and to engage the workforce and employers to understand the impact of policies in place.
"It is our responsibility to ensure that no one is left behind as economies in our region continue to evolve and adapt to a rapidly changing world," said Li. "This means dismantling gender biases, breaking down barriers for persons with disabilities and creating an environment that nurtures diversity and inclusivity. Our efforts should particularly focus on the underserved populations in our economies."
Recognizing the urgency of addressing climate change, officials explored how to ensure that the transition to a more sustainable economy is inclusive and how green economy training and upskilling can help prepare the workforce to support this transition.
Officials also shared best practices and policies that support an inclusive workforce as well as the emerging challenges of occupational safety and health in the digital age, as the rapid pace of technological advancements, digital transformation and evolving work dynamics only highlights the opportunities to bolster upskilling and reskilling efforts of the workforce. This includes critical thinking, problem-solving, adaptability and digital literacy.
"In developing digital capacities, it is essential to foster public-private partnerships and engage stakeholders from various sectors to ensure that capacity building programs remain relevant, responsive, and aligned with the needs of the labor market," Li concluded.
The group endorsed a set of principles and guidelines that covers action areas such as education, capacity building, as well as labor and social protection. To read the group's Detroit Non-Binding Principles and Recommendations for Equality and Inclusion in Education, Training and Employment, visit this page.

For further details, please contact:
Masyitha Baziad +65 9751 2146 at [email protected]
Michael Chapnick +65 9647 4847 at [email protected]