APEC Creating a Resilient and Sustainable Future for All as Officials Meet in Palm Springs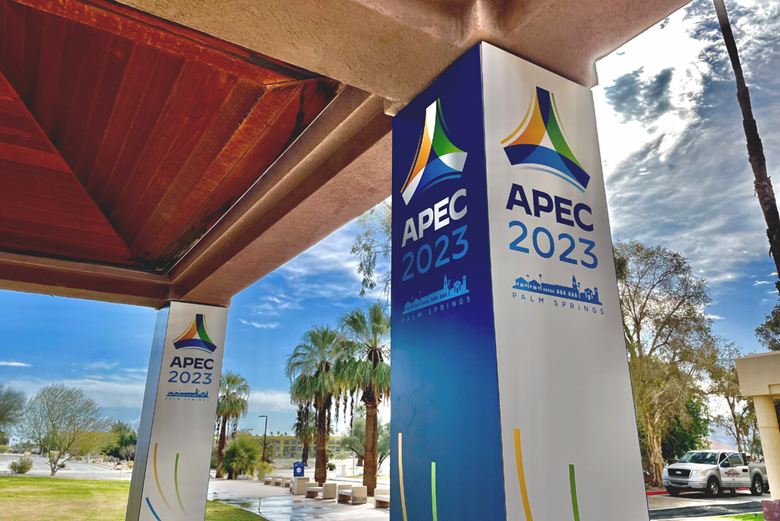 APEC is driving forward its 2023 agenda to create a resilient and sustainable future as officials from the 21 member economies arrive in Palm Springs, California starting Tuesday until 28 February.
The United States is hosting APEC this year with a focus on enabling a more interconnected, innovative and inclusive future for all. More than 100 meetings and workshops are scheduled to deepen engagement between member economies and advance this year's agenda to ensure sustainable and inclusive growth in the region.
"APEC 2023 presents a unique opportunity to create a strong platform for governments in the Asia-Pacific region to engage key stakeholders across the 21 economies that comprise APEC," said Matt Murray, US Senior Official for APEC.
"Public-private collaboration is critical to deepen and expand our economic ties with the fastest-growing region in the world, including in the areas of trade and investment, digitalization and innovation, sustainability and inclusive growth."
The current series of meetings begins with discussions on mobility. Under the purview of the APEC Business Mobility Group, members will continue their work on safe passage, ensuring a smooth flow of movement across borders for businesspeople. Members are also reviewing technical cooperation regarding the APEC Business Travel Card (ABTC) scheme. The scheme went digital in 2021 and is currently undergoing regular updates to affirm interoperability and easy access, both for virtual card holders as well as participating member economies. This focus to adopt new technologies and emerging technologies, as well as improve digital connectivity aligns directly with the Aotearoa Plan of Action.
The Network of Anti-Corruption Authorities and Law Enforcement Agencies are also convening in Palm Springs, sharing their latest experiences, case studies, investigative techniques, tools and effective practices to help build more efficient cross-border cooperation and to enhance the capacity of economies as they fight against corruption, bribery, money laundering, and illicit trade as they identify and return the proceeds of these crimes.
Following the progress of the WTO Agreement on Fisheries Subsidies, APEC's Ocean and Fisheries Working Group is identifying challenges related to fisheries subsidies faced by member economies. The group also deliberates on implementing measures to support small-scale fisheries and aquaculture, given the importance of this sector for the social and economic development of APEC economies.
"We have started APEC 2023 with great momentum, and it is important to maintain this progress as we tackle a set of issues this year that are at the heart of people's concerns," said Dr Rebecca Sta Maria, APEC Secretariat Executive Director.
"We need to build on the lessons of the pandemic; we need more predictability, we need to be more effective in facilitating the movement of goods and services, we need to enhance global and regional cooperation and we need more innovation, not just in the sense of developing new products and services but flexibility and adaptability that gets things moving."
The First APEC Senior Officials' Meeting and related meetings will culminate on 27 February when senior officials will further discuss how to achieve a more interconnected, innovative and inclusive future.
The United States will host a virtual news conference at the conclusion of this meeting on Tuesday, 28 February from 13:00 – 15:00 (Pacific Standard Time) or 05:00 (Singapore).
The virtual news conference will feature the APEC 2023 Senior Officials' Meeting Chair Mike Pyle, US Senior Official for APEC Matt Murray and APEC Secretariat Executive Director Dr Rebecca Sta Maria
Media coverage and participation from all economies are warmly welcomed. Media can register through this link.


For further details, please contact:

Masyitha Baziad +65 9751 2146 at [email protected]
Michael Chapnick +65 9647 4847 at [email protected]