APEC Accelerates Progress on Universal Health Coverage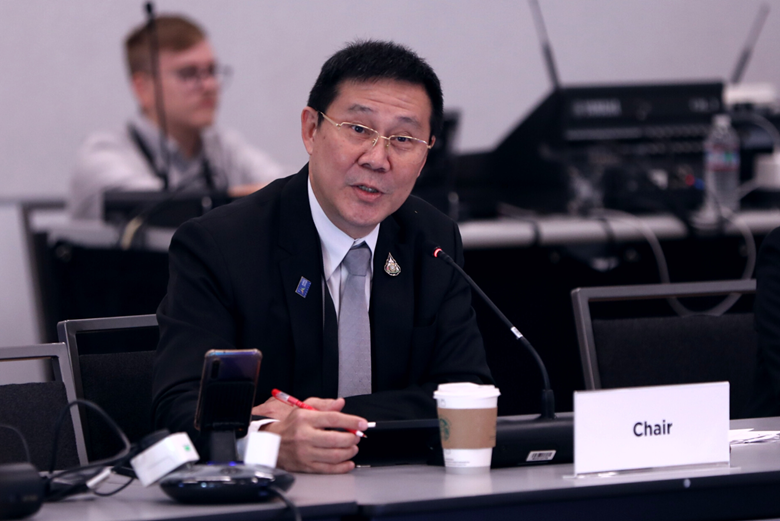 APEC member economies renewed their commitment to universal health coverage (UHC) and pledged to accelerate progress towards achieving UHC by 2030, as presented at the 2023 United Nations High-level meeting (UN HLM) on UHC in New York on 21 September.
Through the APEC Health Working Group, a regional forum dedicated to demonstrating the value of health to economic growth and development, member economies delivered a consensus statement on UHC at the meeting, adding the group's unique perspective to the global discussion on this crucial topic.
The 2023 statement underscored the interdependence between health and the economy as shown by the COVID-19 pandemic and its unprecedented impact. For this reason, APEC members reaffirmed their efforts in strengthening health systems and especially in enhancing preparedness and response to public health emergencies.
"Achieving UHC will ensure healthy lives and promote well-being for all through the life course, as well as build a healthier world for all," said Narong Aphikulvanich, Chair of the APEC Health Working Group.
"Healthy communities and healthy people contribute to healthy economies in our region, or as we say it 'there is no wealth without health'," Aphikulvanich added. "Keeping this in mind, we must strive to improve our health system as well as security and invest in it."
The statement reiterates APEC members commitment to achieve UHC through:
the primary role and responsibility of governments
a multisectoral approach involving the private sector and civil society in solutions
promoting, inclusive, people-centered, community-based, quality, responsive, and efficient primary health care delivery
increasing health investments, including health and social innovation and optimizing the allocation and utilization of health funds
improving equitable access to health services and health insurance including those in vulnerable situations
empowering individuals, families and communities to embrace UHC, and
promoting immunization and preventative health care services as well as the continuum of care while protecting households' financial risk due to health expenses
Last August, on the sidelines of the APEC High-Level Meeting on Health and the Economy held in Seattle, governments, private sector and non-governmental stakeholders convened to advance understanding and further align on key priorities related to UHC.
The working breakfast featured an expert panel and an open discussion to drive collective action towards the achievement of UHC by 2030. Notable actions include multi-stakeholder contributions to unlock transformative innovations and foster effective partnerships, as well as the need for collaboration to finance critical gaps and ensure that the path to UHC empowers individuals, families and communities.
Read the full statement of the APEC Health Working Group to the United Nations General Assembly High Level Meeting on Universal Health Coverage 2023 here.
For further details, please contact:
Masyitha Baziad +65 9751 2146 at [email protected]
Michael Chapnick +65 9647 4847 at [email protected]