Trade Expert Carlos Kuriyama to Lead APEC Policy Support Unit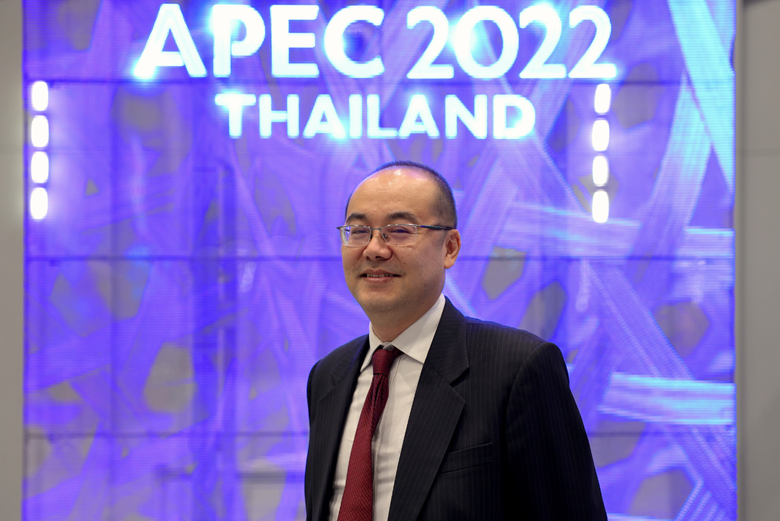 Carlos Kuriyama, former chief negotiator and high-level advisor in Peru's Ministry of Foreign Trade and Tourism has been appointed to lead the Policy Support Unit—the policy research and analysis arm officially linked to the APEC forum.
Kuriyama will begin his three-year term as the director of the APEC Policy Support Unit (PSU) effective 1 January 2023, after the conclusion of Dr Denis Hew's term, which started in 2011.
The appointment was announced at the Concluding Senior Officials' Meeting in Bangkok on Wednesday. Senior officials congratulated Kuriyama and thanked Dr Hew for his leadership.
During his tenure, Kuriyama will lead a team of professionals in bringing to the APEC table high-quality policy research and analysis to support member economies and fora in making evidence-based policy decisions.
"Kuriyama has been associated with APEC for a long time and is known as a specialist in trade and investment policies, structural and regulatory reforms as well as gender issues," said Dr Rebecca Sta Maria, the Executive Director of the APEC Secretariat. "This analytical work is crucial in steering APEC's policy deliberations in a way that is productive and impactful."
Since 2009, Kuriyama has been serving as senior analyst within the Policy Support Unit, focusing on trade and investment liberalization, as well as regulatory and structural reform. He also works on the development of the APEC Women and the Economy Dashboard, supporting member economies' efforts to advance women's economic empowerment in the region.
"The importance of having high-quality data and research has never been more important as the region faces multiple trade and socioeconomic challenges" Kuriyama said. "I reiterate the Policy Support Unit's commitment to engage with all member economies by delivering a range of policy analyses and insights so that we can advance APEC's goal towards a more sustainable and inclusive future."
Kuriyama's extensive experience in trade was reflected in his experience in designing Peru's trade negotiation agenda within the Asia-Pacific. Prior to APEC, Kuriyama led bilateral negotiations for the Ministry of Foreign Trade and Tourism of Peru, acting as the chief negotiator of the Peru-China Free Trade Agreement (FTA), coordinator of the Peru-Singapore FTA negotiations and advisor to the Deputy Minister of Foreign Trade. He also helped launch negotiations for the Trans-Pacific Partnership along the margins of the APEC Ministerial Meeting in 2008.
Kuriyama's credentials also include an accomplished academic career. He was an Associate Researcher and Lecturer in Economics at Universidad del Pacifico in Lima. He holds a masters in International Affairs from the School of International and Public Affairs at Columbia University in New York.
Established in 2007, the Policy Support Unit is attached to the APEC Secretariat and provides analytical capacity, policy support and assistance in coordinating related capacity building for APEC's trade, investment and economic reform agenda and related economic and technical cooperation activities.
For further details, please contact:

Masyitha Baziad +65 9751 2146 at [email protected]
Michael Chapnick +65 9647 4847 at [email protected]