APEC Tackles Travel Uncertainties and Ensures Regional Connectivity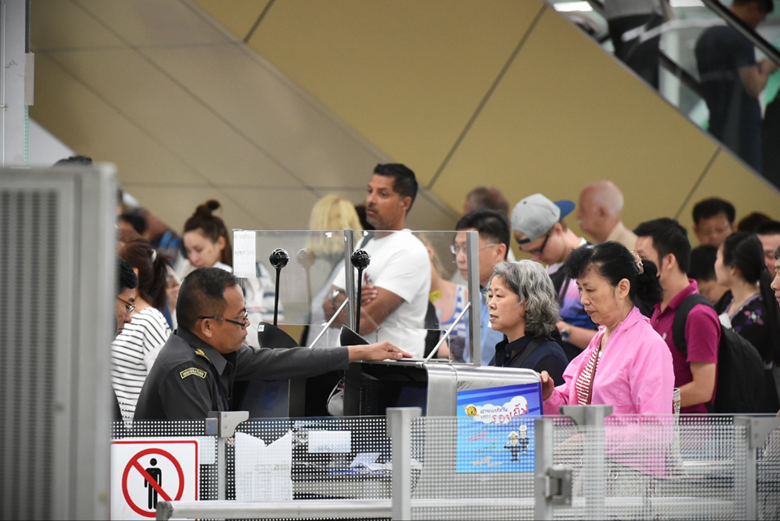 APEC member economies are ramping up efforts to revitalize cross-border travel by tackling the lingering uncertainties faced by travellers even as the COVID-19 pandemic enters its third year.
Through a report developed by the APEC Policy Support Unit, APEC's Safe Passage Taskforce put forward recommendations to drive the forum's work on passenger movements in the region, looking into issues at and behind the border that can be addressed to facilitate travel and tourism in the region.
At the start of the pandemic, the APEC region implemented some of the most stringent cross-border travel restrictions in the world, and the impact of these measures have been massive and protracted.
According to the report, international tourist arrivals to APEC economies fell by 79.1 percent in 2020 relative to 2019, which is higher than the 69.8 percent contraction registered in the rest of the world. While the rest of the world saw an increase of 18.4 percent in tourist arrivals between 2020 and 2021, arrivals in the APEC region continued to decline by 28.3 percent during the same period.
"Safe passage coordination between member economies needs to continue even when the pandemic becomes endemic," said Cherdchai Chaivaivid, Thailand's APEC Senior Official and the chair of the taskforce. "Beyond COVID-19, we need to come together and build that resilience in the face of future pandemics or crises that may affect cross-border travel."
"Travel and tourism are key to the economic growth of our region, so facilitating the safe resumption of cross-border movements will continue to feature post-pandemic," Cherdchai added.
Since its inception earlier this year, the taskforce has been exchanging best practices on the safe resumption of cross-border travel at the domestic, sub-regional and regional levels. It has worked towards greater alignment of approaches across APEC, for example, through policy discussions on facilitating travel for air and maritime crew as well as improved interoperability of vaccine certificates issued by APEC economies.
Earlier this year, trade ministers welcomed the Voluntary Principles for the Interoperability of Vaccination Certificates in the APEC Region during their meeting in Bangkok in May. The voluntary principles encourage members to recognize vaccination certificates issued by other APEC economies as proof of an individual's COVID-19 vaccination status for cross-border entry and use within borders.
"Containing COVID-19 through widespread and equitable access to vaccines is still the most important prerequisite to safely reopen borders and resume travel and tourism in the region," said Emmanuel San Andres, a senior analyst with the Policy Support Unit.
"There is a need to strike a balance between policies that save lives and policies that enable economic activity and people-to-people connectivity," San Andres added. "Key to finding this sweet spot is ensuring that border policies are based on the best public health science and empirical data."
The report also emphasises the importance of providing travellers clear information about entry requirements relating to COVID-19. The information needs to be up-to-date and access should be easy. Thailand recently launched a one-stop information hub that highlights the summary of health and COVID-related border measures across APEC.
Regional mobility issues are cross-cutting and involve several ministries, the report highlights. It recommends member economies to continue coordination and cooperation and develop a mechanism that are flexible, ready and quick in order to immediately respond to future risks to cross-border mobility.
Read the full report: COVID-19 and Cross-Border Mobility in the APEC Region: Addressing Uncertainties at the Border
For further details, please contact:

Masyitha Baziad +65 9751 2146 at [email protected]
Michael Chapnick +65 9647 4847 at [email protected]