APEC Leaders Rally Behind Sustainability Agenda for Future Growth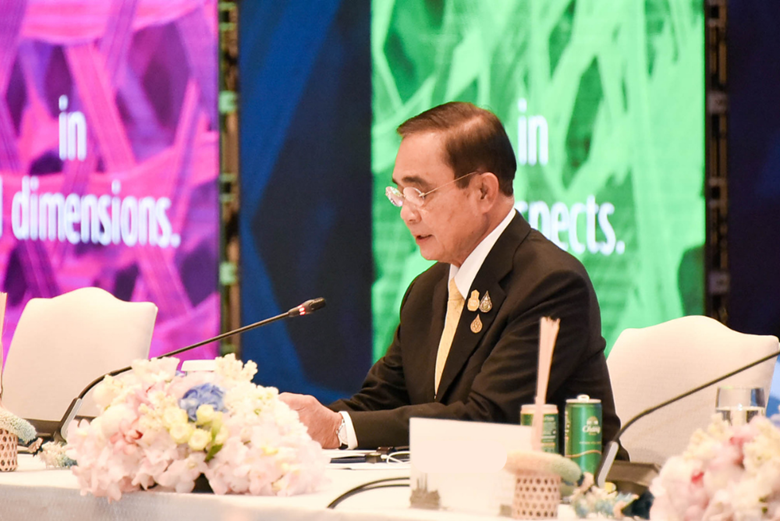 The leaders of the 21 APEC member economies have opened their 29th annual meeting in Bangkok determined to take bold and sustained collective actions to pursue a more sustainable future as the world recovers from the COVID-19 pandemic.
Building on their commitments in the Putrajaya Vision 2040 and the actions set out in the Aotearoa Plan of Action, leaders are seeking to advance APEC's sustainability objectives in a bold, responsive, and comprehensive manner to address the heightened economic and environmental challenges and disruptions facing the region.
"We continue to see the socioeconomic consequences of the COVID-19 pandemic, which have been further exacerbated by challenges in the global situation," explained Thailand Prime Minister Prayut Chan-o-cha, the 2022 Chair of the APEC Economic Leaders' Meeting.
"But more importantly, there is the existential threat of climate change, which has consequences not only for the Asia-Pacific region, but also for humanity as a whole. Therefore, we must work together to mitigate its impact and protect our planet," Prime Minister Prayut continued.
"We cannot continue doing business as usual. We need to shift our mindset and change the way we live and do business."
Prime Minister Prayut pointed to the bio-circular-green (BCG) economy model that Thailand has adopted as a domestic strategy to recover from COVID-19 and as a blueprint for long-term development and growth that is more robust, balanced, sustainable and inclusive.
"We introduced the BCG economy model into the APEC conversation as an approach to achieve sustainability as well as our climate objectives, reinforcing APEC's relevance in guiding the region forward amidst the current pressing challenges," Prime Minister Prayut added.
As the host of APEC 2022, Thailand initiated work on the Bangkok Goals for the BCG economy as a signature deliverable for the year. The Bangkok Goals will be a comprehensive framework to advance APEC's sustainability agenda in a bold, transformative, balanced and ambitious manner, with four goals.
Leaders are exchanging views about the BCG economy and how they can translate the direction laid out in the APEC Putrajaya Vision 2040 and the Aotearoa Plan of Action into concrete actions towards a sustainable growth trajectory for all the region's people and future generations.
This includes measures to provide incentives to the business community to adopt more sustainable business models as well as encourage people to shift their mindsets and embrace a responsible and sustainable lifestyle.
Leaders are also deliberating on their vision to promote sustainable trade and investment between APEC and its trading partners in a bid to accelerate recovery. Hyperinflation and a looming recession are also being discussed as member economies seek to redouble their efforts in ensuring that the recovery must be inclusive.
"APEC must look beyond recovery from the pandemic and towards rejuvenating and revitalizing the environment, to boost resilience and ensure a more inclusive and sustainable growth," Prime Minister Prayut concluded. "As the premier economic forum and incubator of ideas, APEC has the resources to accelerate long-term quality growth that yields tangible benefits for all."
For further details, please contact:

Masyitha Baziad +65 9751 2146 at [email protected]
Michael Chapnick +65 9647 4847 at [email protected]