Ministers Issue Statement on Women's Economic Empowerment Post-COVID-19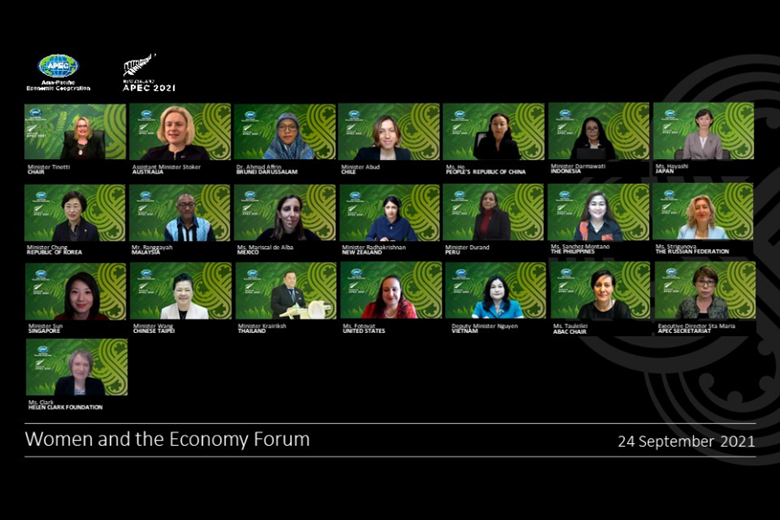 Ministers and officials from APEC member economies issued a statement following their meeting to enhance women's economic empowerment and inclusion in the Asia-Pacific despite a persistently challenging environment.
The statement reflects the outcomes of the APEC Women and the Economy Forum chaired by New Zealand Minister for Women Jan Tinetti and is informed by the voices of women entrepreneurs businesses and gender groups.
It reflects the impacts of the COVID-19 pandemic on gender equality and women's economic empowerment and lays out commitments to accelerate the implementation of the La Serena Roadmap for Women and Inclusive Growth (2019–2030).
The statement also calls for the advancement of structural reforms efforts to create an enabling environment to promote women's participation in the economy.
Click to read the APEC Women and the Economy Forum Statement
For further details, please contact:
Cas Carter +64 21 341 509 at [email protected] (in New Zealand)
Sidah Russell +64 21 359 235 at [email protected] (in New Zealand)
Masyitha Baziad +65 9751 2146 at [email protected]
Michael Chapnick +65 9647 4847 at [email protected]