APEC Races to Contain Disaster Shocks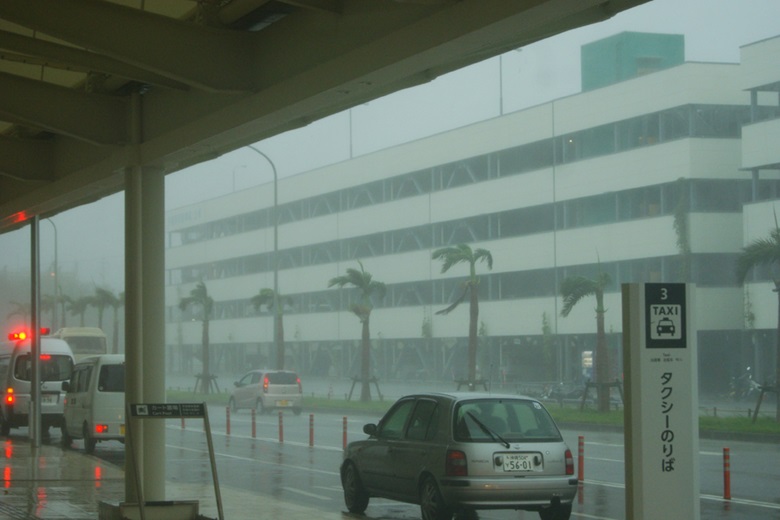 As Typhoon Trami barrels up the Pacific, officials from APEC member economies are racing to mitigate the explosion of climate-driven catastrophes that are putting tens of millions of lives in the Asia-Pacific at risk and the rattled trading landscape under greater threat.
Senior disaster management officials accelerated work in APEC to build multi-hazard early warning systems during technical consultations in Kokopo, the capital of Papua New Guinea's East New Britain Province. They considered the impact of pervasive disasters ranging from the volcanic eruptions that destroyed the former capital, Rabaul, to Indonesia's Sulawesi earthquake and tsunami. Officials also took into account the increase in extreme weather due to climate change, which compounds disaster risk region-wide.
"Early warning is vital for us to direct often finite amounts of resources to support timely, relevant and appropriate actions, starting with a persistent scanning of the horizon for hazards," explained Papua New Guinea Minister of Inter-Government Relations Kevin Isifu, who opened the APEC Senior Disaster Management Officials Forum.
"We are ramping up efforts in APEC to prepare for, mitigate and prevent future tragedies. Safeguarding our people and growth is our common imperative as climate risks escalate," Minister Isifu continued.
Impetus for this initiative is further underpinned by the severe flooding in the eastern United States caused by Hurricane Florence, Super Typhoon Mangkhut that hit the Pacific islands and East Asia, and the onslaught of disasters in Japan destabilizing communities and supply chains.
Officials are focused on boosting hazard monitoring, efficient use of digital tools and alerts that result in prompt and effective responses at a local, domestic and international level. The goal is to mobilize people and resources in ways that can help to save lives and keep infrastructure, businesses and trade going when they are needed most.
This includes building an integrated platform in APEC to exchange and synthesize research, data and analysis for improving forecasting. The initiative also aims to strengthen disaster risk communications strategies and targeted information dissemination, with attention to messaging scope, tone and audience reach supported by apps and social media.
"The resilience of services and goods flows, and the jobs and communities they support, can benefit a lot from pre-disaster, community-level engagement to raise understanding of risks and warning signs," noted Dr Li Wei-sen, Chair of the APEC Emergency Preparedness Working Group, which is administering regional capacity building measures.
"We are seeking to facilitate the relaying of warning messages to the right locations, at the right times, to limit harm in at-risk areas as well as avoid inciting unnecessary concern in those which are not," said Dr Li. "An important next step in APEC is how to link centralized and local warning systems to address distance and connectivity challenges, leveraging digital development."
Telecommunications and information officials in APEC are meanwhile advancing the potential for "Internet of Things" technology, or the application of data collected by a network of devices such as mobile devices, to optimize the region's disaster monitoring systems at a lower cost.
"The beauty of the Internet of Things is that it can help to better predict natural calamities but does not require expensive new monitoring equipment or significant overhaul of old systems," said Dr Morris Lin, Chair of the APEC Telecommunications and Information Working Group, regarding a Russia-led workshop in Chinese Taipei on Monday to capitalize on this technology.
"We are coordinating in APEC to enable economies to deploy multi-hazard monitoring and warning systems based on small-scale sensors communicating between each other, bolstering existing capacities," he continued. "This kind of application can greatly contain shocks as extreme weather becomes a regular occurrence in the APEC region."
# # #
For further details, please contact:
David Hendrickson +65 9137 3886 at [email protected]
Michael Chapnick +65 9647 4847 at [email protected]
More on APEC meetings, events, projects and publications can be found on www.apec.org. You can also follow APEC on Twitter and join us on Facebook, LinkedIn and Instagram.