Food Safety Alignment Feeds Trade Growth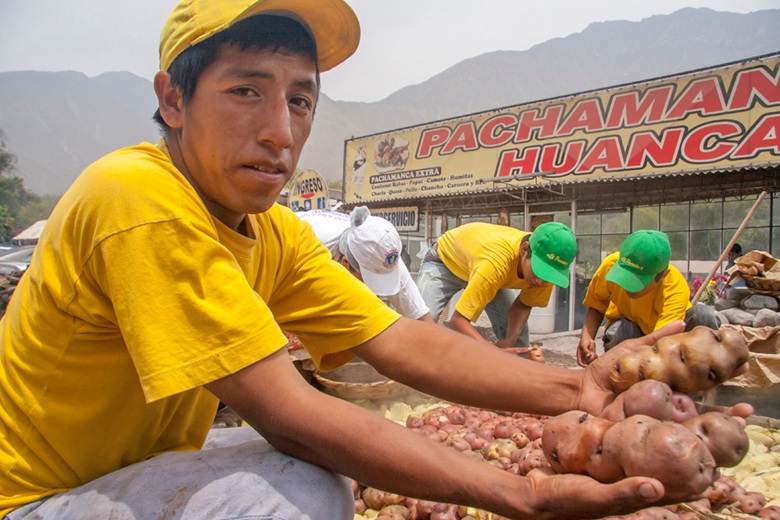 Regulators and trade officials from the APEC member economies are sowing the seeds for farming communities to more easily deliver a wider array of safe, cost competitive food to the region's three billion consumers.
APEC efforts to improve recognition of 'equivalent' food safety systems in the Asia-Pacific were boosted during technical consultations in Lima, an approach that could help to reduce disproportionately high barriers to trade with the sector.
"There is a real opportunity in our region to meet growing food demand by easing standards bottlenecks to cross-border trade faced by agriculture and fishery businesses, including small local producers," explained Victor Gabi, Chair of the APEC Sub-Committee on Standards and Conformance.
"Work underway in APEC to support recognition of food safety system equivalence aims to facilitate trade while ensuring safeguards against foodborne illnesses in our regional trading systems," continued Gabi, who is also with Papua New Guinea's National Institute of Standards and Industrial Technology.
Collaboration in the region is focused on strategically addressing scientific, administrative and coordination challenges to establishing whether food controls of one system are equivalent with another, in accordance with international standards.
The goal is to enable industry regulators to protect food production and supply chains from threats like E. choli, Hepatitis A and Salmonella without the need for duplicative import process requirements and audits that can delay shipments and raise trade costs.
"Food safety systems may be designed and structured differently based on unique local conditions but they still can achieve the same goals," noted Julio Chan, APEC General Coordinator for Peru's Foreign Trade and Tourism Ministry. He made the remarks while opening the APEC workshop on trade facilitation through recognition of food safety system equivalence.
"Authorities in APEC are exchanging policy tools and knowhow to help each other assess food safety system equivalence. Adjustments in approach can make a big difference, supporting decisions that strengthen industry supply chains without sacrificing public health," Chan added.
This includes moving beyond the use of detailed side-by-side comparisons of specific inspection and certification measures in favor of a transparent, top-down approach that looks at the design of the system as a whole or relevant parts of it.
"Attempts by regulators to determine equivalence between food safety systems can quickly become overwhelmed by the expansiveness of a bottom up, measure-by-measure approach," said Dr Bill Jolly, Chief Assurance Strategy Officer of New Zealand's Primary Industries Ministry.
"System equivalence assessments and associated equivalence agreements that enhance cooperation between competent exporting and importing market authorities are likely to be more efficient and effective," Dr Jolly concluded. "Ultimately it's about putting risk in perspective."
Officials will review the progress of work in APEC to build food safety cooperation and decide next steps when they convene in Port Moresby, Papua New Guinea next month.
# # #
For further details, or to arrange possible media interviews, please contact:
David Hendrickson +65 9137 3886 at [email protected]
Michael Chapnick +65 9647 4847 at [email protected]
More on APEC meetings, events, projects and publications can be found on www.apec.org. You can also follow APEC on Twitter and join us on Facebook, LinkedIn and Instagram.