APEC Ministers Issue Piura Declaration on Food Security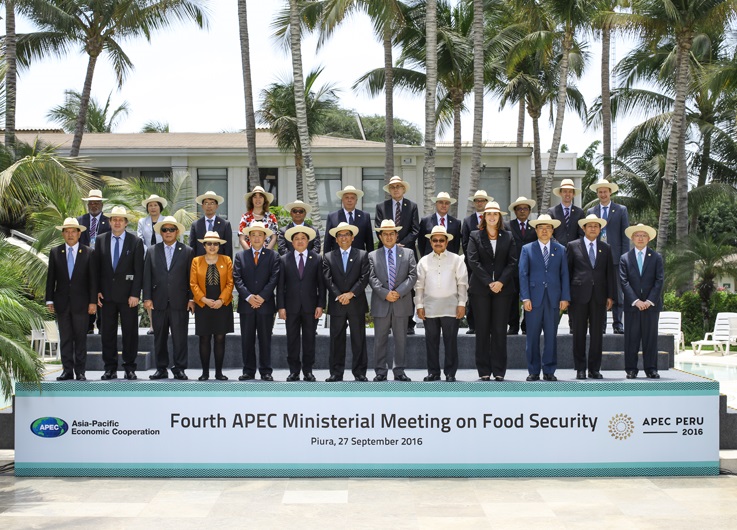 In recognition of the key role that food security plays in achieving quality growth and prosperity in the region, Ministers and heads of delegation from the APEC 21 economies issued a statement that sets clear steps forward to enhance food markets and sustainably produce food in the face of challenges to production.
The statement reflects the outcomes of the APEC Food Security Ministerial Meeting chaired by José Manuel Hernández, Peru's Minister of Agriculture and Irrigation.
Click here to view the Piura Declaration on Food Security
Specifically, Ministers described collaboration points to enhance regional food markets and trade; develop sustainable and resilient food systems; foster cooperation for the sustainable use and integrated management of water resources; encourage innovation and technology; fast-track rural-urban development and establish infrastructure, investment and services for food security.
# # #
For additional information, please contact:
Ma. Lizbeth Baroña-Edra +65 9452 8344 at [email protected]
Michael Chapnick +65 9647 4847 at [email protected]
More on APEC meetings, events, projects, and publications can be found on www.apec.org. You can also follow APEC on Twitter and join us on Facebook and LinkedIn.