APEC Bolsters Health Safeguards as Zika Threat Looms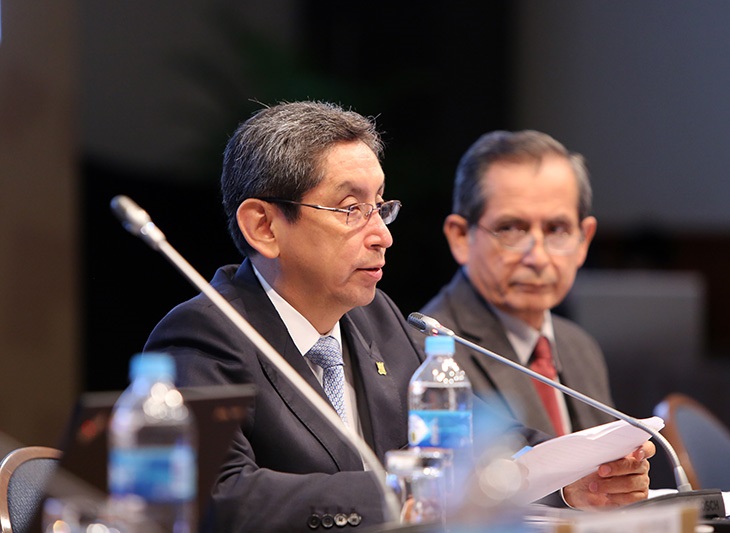 The 21 APEC member economies are ramping up their efforts to ensure health security in the Asia-Pacific. It comes amid growing concerns about the Zika virus and the risk of pandemics that threaten people and productivity across the world's most populous region.
Senior health officials from APEC economies met in Lima this week to assess health system vulnerabilities and take forward new collaborative measures to address them. Focus is on improving safeguards at and behind borders as well as access to treatment for the region's 3 billion people.
"The fact that Peru remains free of the Zika virus reflects the progress of our health controls but it could still arrive here and spiral into a crisis that expands across the Asia-Pacific," warned Dr Anibal Velasquez Valdivia, Minister of Health for Peru, in remarks to officials.
"Globalization has increased exposure to borderless health threats that jeopardize lives and the economic activities that drive growth," he explained, adding that the problem is compounded by diseases and natural disasters incubated by climate change. "We are deepening policy cooperation in APEC as a mechanism for building health systems and establishing more robust defenses against health emergencies region-wide."
APEC economies are accelerating technical exchanges between them to enhance their health emergency preparedness, surveillance, response and recovery. These efforts are being advanced under the auspices of an APEC health policy framework known as Healthy Asia-Pacific 2020 and supported by coordination with international health organizations and the private sector.
"Ebola, MERS and now the Zika virus underscore the increasing risk of health emergencies that we all face," said Dr Victor Cuba, Chair of the APEC Health Working Group, which guides regional policy collaboration within the sector. "Adopting 'health in all policies' and a whole of government, society and region approach to health system development can help to make us safer and is at the core of APEC's health agenda."
Points of emphasis include the identification of health security gaps and risks, development of infection prevention and control infrastructure, and control of antimicrobial resistance that undermines the prevention and treatment of infections caused by bacteria, parasites, viruses and fungi.
APEC economies are concurrently boosting policy support for universal healthcare and improved maternal, newborn and child health in the region. In view are the potentially significant benefits for addressing emerging health challenges such as the rise in incidents of brain development problems, or microcephaly, among babies in areas affected by the Zika virus.
Public risk communication and rumor surveillance is a parallel focus, with APEC economies working to strengthen hotline responses to health emergencies.
"Constant epidemiological monitoring and faster responses are urgently needed to stave off crises and the potential for social and economic shocks," concluded Dr Cuba. "Pooling knowledge and innovation to support these objectives and raise public awareness of evolving health issues can go a long way to achieving greater progress."
Health Ministers and senior private sector representatives will meet in Lima in August to examine ways of building on regional policy advancements within the sector and decide the next step.
# # #
For further details, or to arrange possible media interviews with APEC officials, please contact:
David Hendrickson (in Lima) +65 9137 3886 at [email protected]
Michael Chapnick (in Lima) +65 9647 4847 at [email protected]
More on APEC meetings, events, projects and publications can be found on www.apec.org. You can also follow APEC on Twitter and join us on Facebook and LinkedIn.