Advancing the Internet of Things for Economic and Social Benefits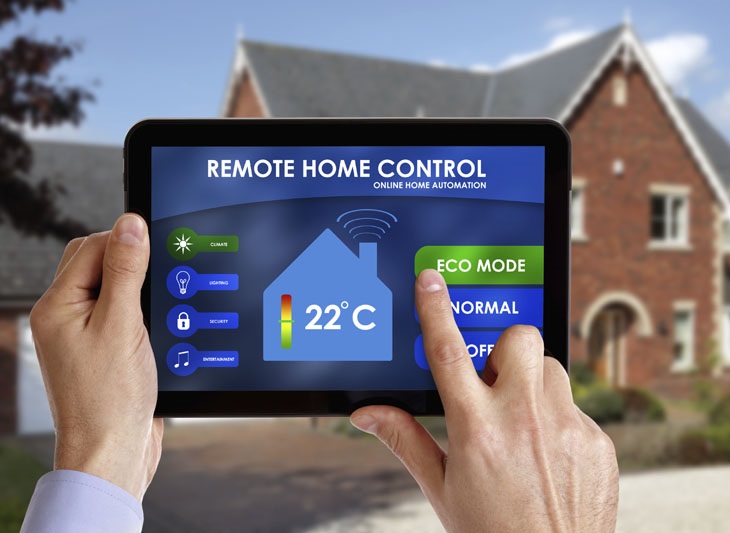 Recognizing the potential of the Internet of Things and the online interconnection of everyday objects, public, nonprofit and private representatives provided recommendations on how APEC member governments can nurture this innovative technology to realize both economic and social benefits.
With the rapid development of information and communications technology, the digital and physical world are increasingly converging to create an internet of everything—from smart green buildings to e-health. The seamless interconnection of devices to the internet, such as sensors or cameras embedded on measurement devices, can provide sophisticated data processing and communication from ocean tsunami warning systems to e-doctors servicing remote communities. According to the International Data Corporation (IDC), the Internet of Things and its surrounding technology ecosystem are expected to be an USD 8.9 trillion market globally by 2020—creating unlimited opportunities for economic growth and social progress.
As the smartphone becomes the central hub for controlling all these interconnected devices, mobile phone companies are transforming from telephone service providers to powerful platforms of data analysis and information.
"By embedding a Global SIM card with sensors and bluetooth into cargo, we can track location, temperature, environmental conditions and handling treatment of the freight," explained Jake Jennings, Executive Director of International External Affairs at AT&T, a global telecom firm.
"Manufacturers can also embed SIM cards into cars on the assembly line so they can efficiently and reliably activate them upon arrival in their designated market economy. These sensors can be used to provide a whole host of safety and convenience tools from alerting the driver when the brake pads are about to wear out to allowing the driver to remotely unlock or lock their doors," said Jennings.
However, promoting the favorable infrastructure and policy environment to support the development of the Internet of Things ecosystem will require a new paradigm shift for both public and private sectors.
"Nurturing the development of the Internet of Things requires integration with traditional industry and upgrading of the regulatory system as well as global standardization across devices, sensors and applications," said Zhang Yanbin, Deputy Chief Engineer of Teleinfo Institute at China Academy of Telecommunications Research at the Ministry of Industry and Information Technology (MIIT), who led the public-private workshop in Boracay under the APEC Telecommunications and Information Working Group.
Another key issue is bridging the digital divide and providing the appropriate education infrastructure to support the growth of this industry, particularly in developing economies.
"It's not just about regulations, but a broader picture in government in general. Education is key. Educators need to provide coding skills for students to be able to write code for mobile app developments that are the essential ecosystem of the Internet of Things," recommended Jennings.
"In addition, government should provide an enabling environment to encourage innovation such as organizing hackathons or coding competitions for app developers that could become the basis of start-up companies and new products."
Experts also envisioned a larger role for governments as providers of services, particularly to achieve social, environmental and inclusiveness goals in their economies.
"Governments should be a leader in providing services and financing to social entrepreneurs leveraging the Internet of Things," said Dr David Galipeau, Manager of the United Nations Social Enterprise Facility.
"Governments are also providers of services from sanitation and traffic control to economic development. If they become partners with industry, they can deliver more efficient and higher quality services to citizens while at the same time improving social and environmental conditions."
"Industry and governments should work together to put citizens, not consumers, at the center of all Internet of Things policy and regulation frameworks. The economic benefits of the Internet of Things will be huge - but the social benefits are even more critical to promote inclusive growth," concluded Galipeau.
The next steps following the public-private workshop in Boracay will be to synthesize recommendations for APEC governments on nurturing this innovative sector as well as implementing capacity building for developing members. In order to ensure that member governments play a constructive role in the growth of the internet ecosystem, the APEC Symposium on the Internet Economy convened on Monday to enable stakeholders to provide inputs into APEC's work program which will be implemented by the Ad Hoc Steering Committee on the Internet Economy over the next few years.
Watch Video Interview with the Malaysia Minister of Communications and Multimedia Ahmad Shabery on APEC Moving to a Digital Economy.


# # #
For further details, or to arrange possible media interviews, please contact:
Jennifer Juo +65 9721 8660 at [email protected]
Michael Chapnick +65 9647 4847 at [email protected]
More on APEC meetings, events, projects and publications can be found on www.apec.org. You can also follow APEC on Twitter and join us on Facebook and LinkedIn.