APEC in Beijing to accelerate global recovery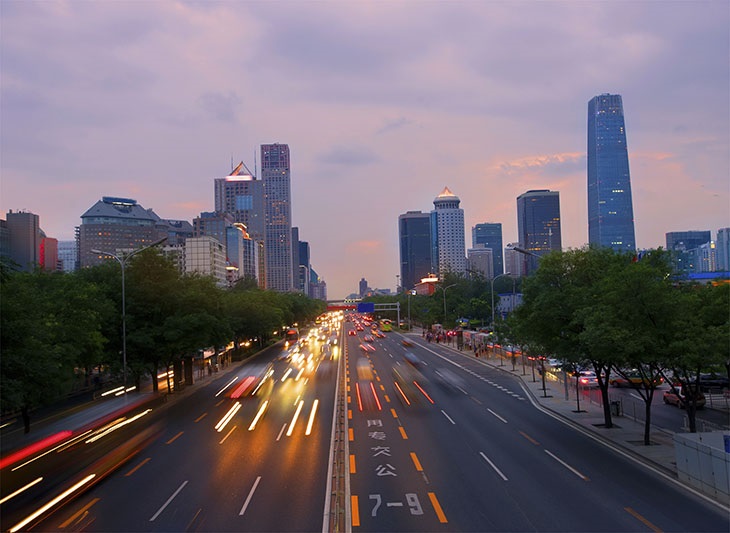 Senior Officials and technical experts from across the Asia-Pacific are gathering in Beijing to accelerate trade and global recovery while ensure that the benefits are universally felt and sustainable.
Over the next twelve days, APEC member economies will work together to advance policies that deepen their integration, promote the seamless flow of goods, services, people and capital throughout the region, and bolster innovation, productivity and growth.
"Economic cooperation in the Asia-Pacific is at a critical juncture," explained Li Baodong, China's Vice Foreign Affairs Minister and 2014 Chair of the APEC Senior Officials' Meeting that will cap off member economies' actions here on 20-21 August. "There are signs of recovery but further joint efforts are needed to build capacity to effectively tap new sources of growth and keep our region and the global economy moving in the right direction."
"China and APEC's 20 other member economies are pressing ahead with the creation of a roadmap for an ambitious Free Trade Area of the Asia-Pacific that builds on the region's evolving trade agreement landscape and which we will present to our Leaders and Ministers in Beijing," Li noted. "The success of our work to take economic integration to the next level, boost innovative development and reform, and strengthen infrastructure and comprehensive connectivity in the process hinge on deeper cooperation and information-sharing between us."
A new set of measures are to be introduced by trade officials to improve the technical bandwidth of APEC's diverse economies to advance a comprehensive, high quality Free Trade Area of the Asia-Pacific, or FTAAP.
An Accord on Promoting Innovative Development, Economic Reform and Growth, and new initiatives to promote sustainable urban development and internet economies will also be on the table.
Deepening partnership to fight corruption, ensure food security, strengthen natural disaster preparedness and enhance transportation security is likewise among the issues topping the agenda. Mapping out the next step to simplify customs procedures to make it easier and cheaper to move goods across borders, bearing in mind the implementation challenges facing the related global trade facilitation agreement, is another.
"The development of next generation policies to drive growth is really only half the battle," explained Dr Alan Bollard, Executive Director of the APEC Secretariat. "Implementation is ultimately needed to realize the benefits and that means raising awareness to secure buy-in from business and the public, and having the right resources and know-how in place to complete the process."
"APEC economies continue to lead the way on initiatives like trade facilitation and the opening of the environmental goods market guided by the sharing of experiences and best practices that bridge development gaps and support their adoption," Dr Bollard concluded. "There is a need to further the region's progress and our approach for doing so should remain fundamentally sound and offer lessons for reinvigorating trade and economic growth globally."
Meeting the ground-breaking commitment within APEC to reduce tariffs on 54 environmental goods such as solar panels and wind turbines to five per cent of less by 2015 will be an additional focus.
An APEC Connectivity Blueprint that outlines the first long-term vision for strengthening the interconnectedness of member economies, and specific actions for achieving this, will also be taken forward for prospective endorsement by the region's Leaders.
# # #
For more:
To view the full schedule of APEC capacity building events this month in Beijing, please click here.
For additional information, or to arrange possible interviews, please contact:
David Hendrickson +65 9137 3886 at [email protected]
Michael Chapnick +65 9647 4847 at [email protected]
Details about APEC's 2014 priorities and initiatives can be found on www.apec.org. You can also follow APEC on Twitter and Sina Weibo and join us on Facebook and LinkedIn.