Stable and reliable infrastructure essential foundation for digital economy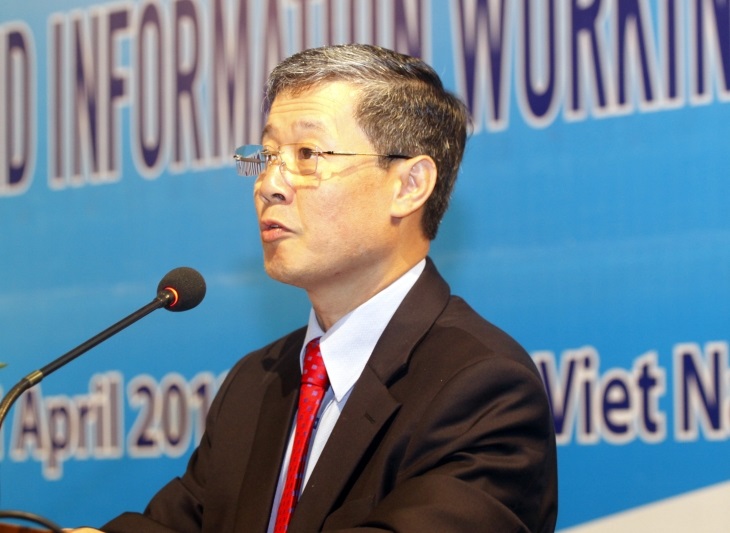 Growth in the information and communications technology (ICT) sector will provide economic opportunities for the APEC region but it comes with the challenge of access, connectivity and security threats, acknowledged senior telecommunications officials in the harbor city of Da Nang.
At the meeting on Monday, the APEC Telecommunications and Information Working Group reviewed regulatory and policy developments in member economies. This review was conducted after a series of workshops on mobile device security, telecom competition policy and mobile number portability concluded last week.
Advances in the ICT sector are making quick progress, particularly in the Asia-Pacific region where nearly half of the world's mobile phone subscribers live and work, according to the International Telecommunications Union.
Viet Nam's Vice Minister of Ministry of Information and Communications Nguyen Thanh Hung said that APEC is addressing the challenges of network and information security, sustainability of universal ICT services, and a framework for market liberalization and competition.
"The development of mobile broadband is facilitating many new applications, including those for rural and remote areas," said Nguyen.
"For both regulators and operators, there will be more challenges in promoting mobile applications and mobile security," he explained. "Safe computing networks and stable and reliable telecommunications infrastructure will be the essential foundation for developing a digital economy,"
In his opening remarks, Kenji Tanaka, chair of the APEC Telecommunications and information Working Group acknowledged the broad impact of ICT on the global economy.
While recognizing the many benefits that come with connectivity to the Internet, he cited concerns over broadband network deployment, cyber security and disaster prevention measures.
Tanaka said that the rapid growth of the Internet and broadband connections in member economies have generated enormous benefits for social and economic development.
However, he pointed out that organizations both in the private and public sectors face serious cyber incidents across the world. Tanaka implored members to strengthen measures for cyber security to protect economic activities undertaken through the Internet.
Nonetheless, Tanaka said that ICT can be used appropriately and safely for the sustainable development of the global economy, concluded Tanaka.
The results of these proceedings will be reported to APEC Telecommunications and Information Ministers when they convene in St. Petersburg, Russia on 6 - 8 August 2012.
# # #
For more information, please contact David Hendrickson +65 9371 8901 at [email protected] or Michael Chapnick +65 9647 4847 at [email protected].
Details about APEC meetings, events, projects and publications can be found at www.apec.org or www.apec2012.ru. You can update your subscription to news alerts and the APEC Bulletin, follow APEC on Twitter and join us on Facebook.